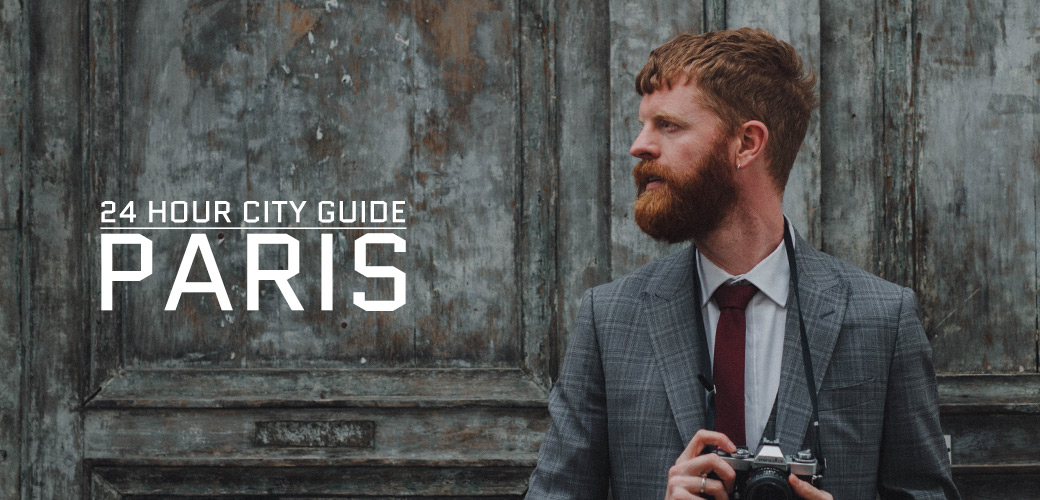 Paris could keep you busy for days, but if you've just got one, here's what you should do.
In the second of our 24-hour travel series, travel blogger Allan Edward Hinton (@chaiwalla) shows us where he'd go and what he'd do on a whistle-stop trip to Paris.
There's a lot to pack in, so we kitted him out in an iTravel suit by Italian brand Lanificio F.lli Cerruti Dal 1881. Breathable, creaseless, stain-resistant, water-repellent and crafted from 100% wool, it's got everything you need to stay stylish from dawn 'til dusk without wasting time changing outfits. Because time is tight and so is your hand-baggage allowance.
Here's what he got up to: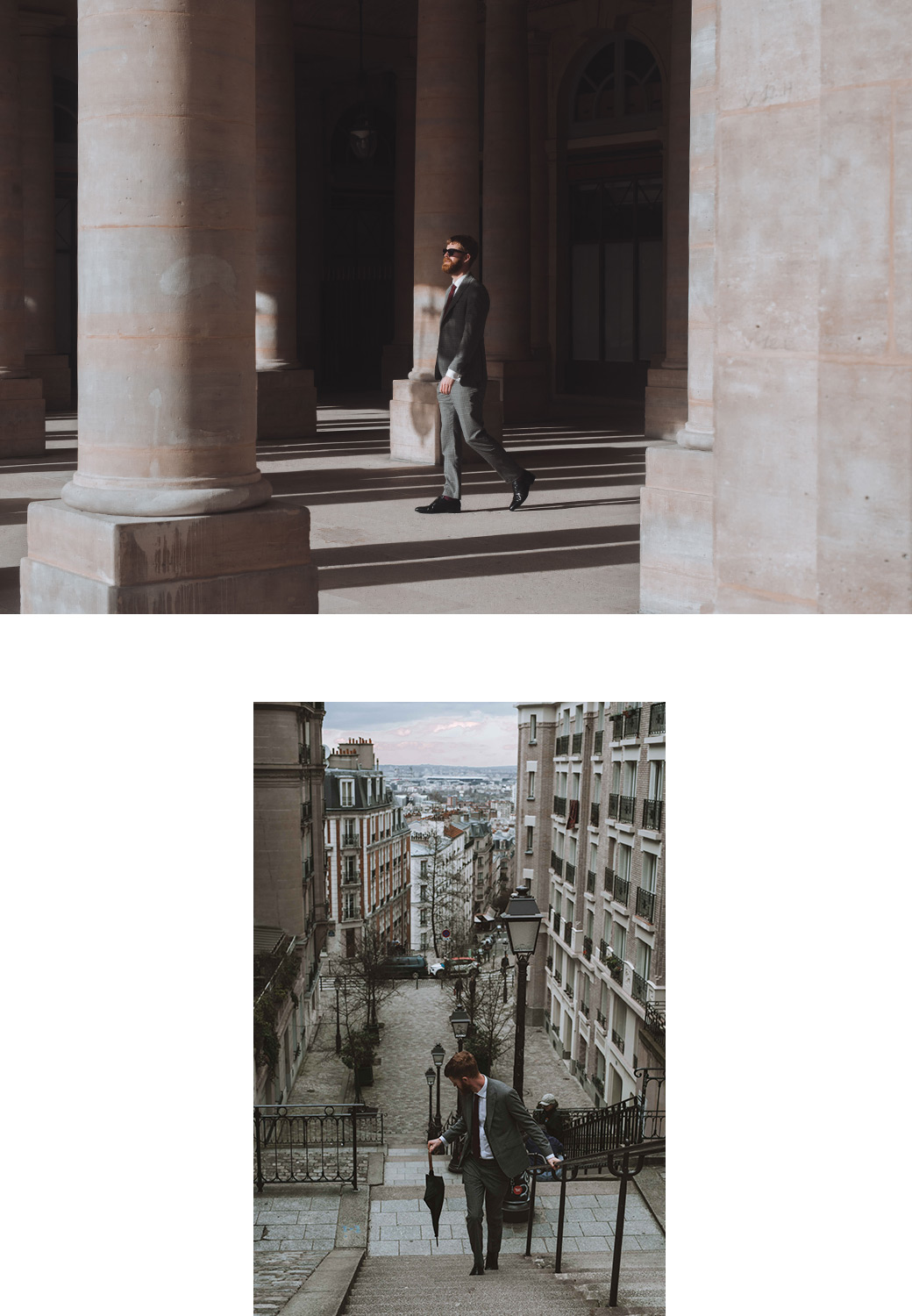 WHAT TO SEE
"Am I going to state the absolute obvious here? However, if it is your first time to this city it would be a crime not to take a trip to the Eiffel Tower. It's so much bigger up close that you could imagine and it's an event in itself climbing up the metallic stairs to get to the first viewpoint. The view from the top is unbeatable. It's simply the highest point in Paris.
"We also circled the tower to get different perspectives of it and, as it's just around the corner and to make your Eiffel Tower trip a bit different, I personally recommend walking to the nearby Pont de Bir-Hakeim bridge also known as the Inception bridge due to it being featured in the Hollywood film.
"Get lost walking around what feels like the real old town of Paris in Montmartre and the Sacre Cour. Cobbled streets and concrete steps leading to dramatic views at the Sacre Cour add to the excitement of scouring the area."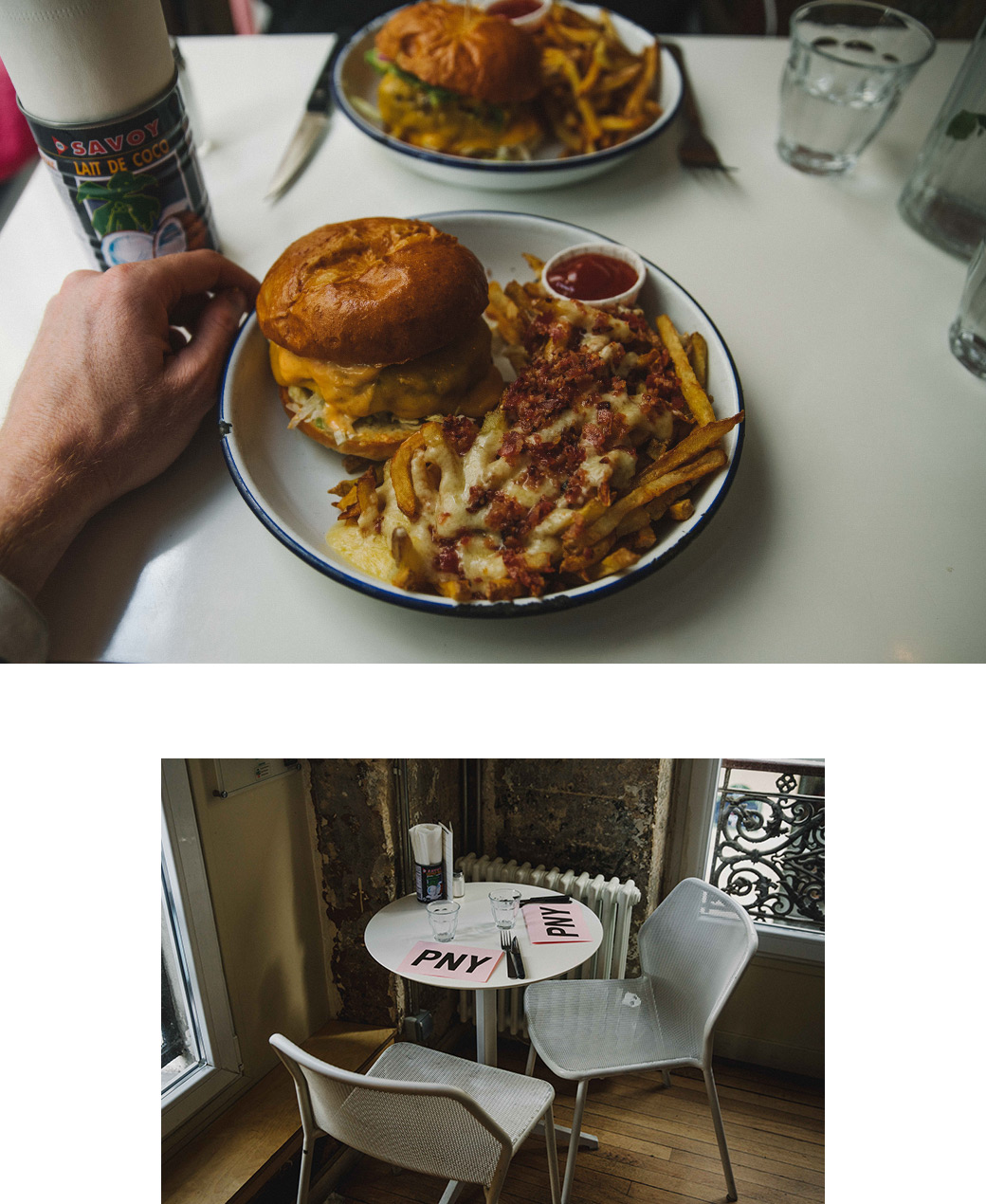 WHERE TO EAT
Coffee
"There's an abundance of places for coffee in Paris but I had always wanted to head to Merci. After a wander around Marais taking photos and doing a little shopping, this is a great place to recuperate, maybe even read a book. After you have re-energised you can head along to the library and there's also a buzzing gift and furniture shop. I almost walked away with a vintage bedside light but resisted the splurge.
"If there's time, head over to the famous Louvre museum and the Palais Royal. While here I popped into Kitsuné coffee to warm up. This is the best coffee in Paris serving specialty coffee right in the centre of Paris. There's no need to head far out to the gentrified boroughs."
Lunch
"Looking for the best burger in Paris? Look no further than Paris New York. Its colourful interior with palm trees, neon lights and pink flamingos is reminiscent of a diner taken straight out of Miami. Its minimalist menu has just six burgers but all with excellent french meat and fluffy homemade buns. Friendly servers make it all the more enjoyable."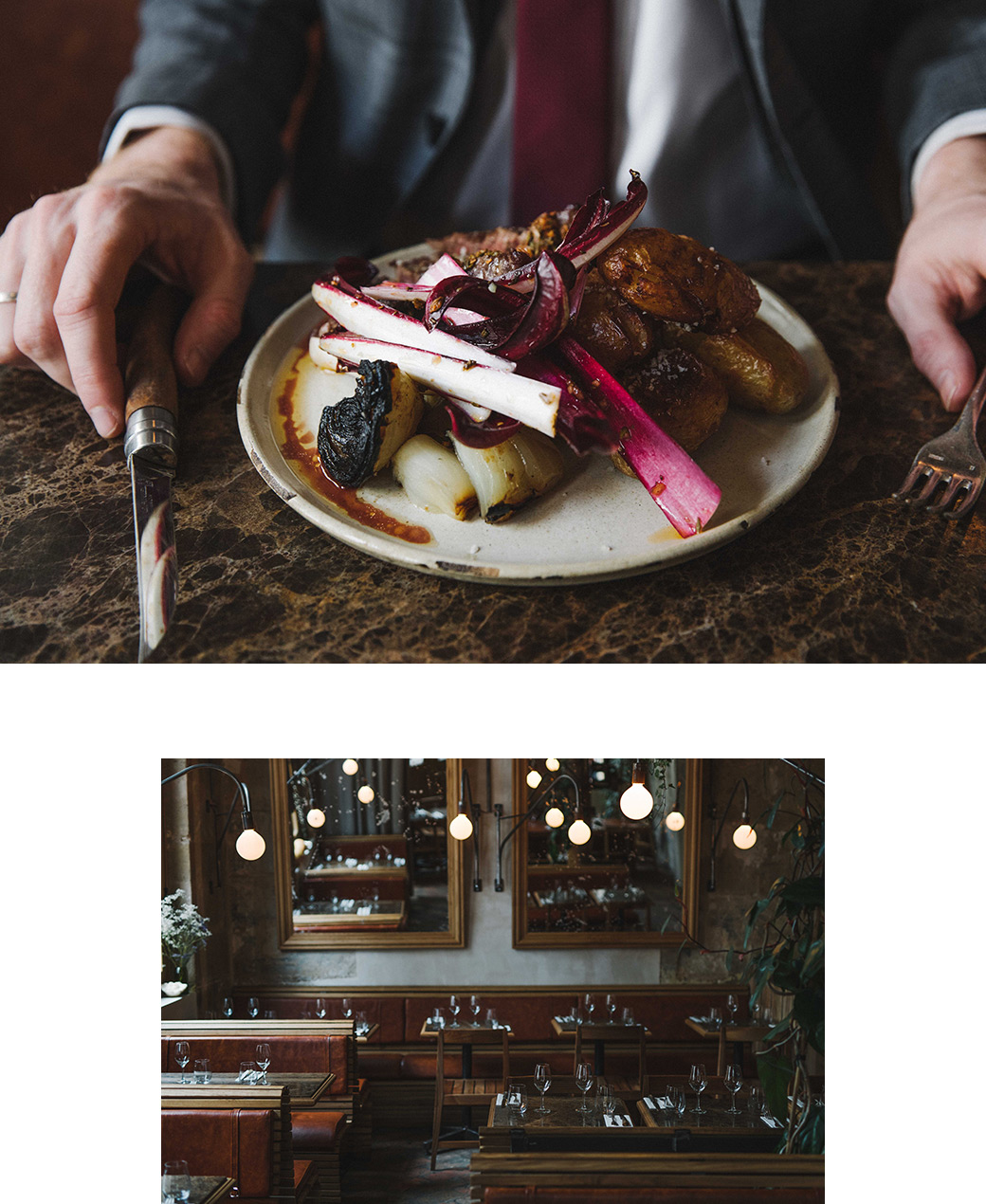 Dinner
"Set on the corner of a crossroad of cute streets in the trendy Marais district is Carbon, an exquisite new restaurant. As soon as I stepped inside and saw the wooded interior, dark marbled tables with huge mirrors adding more magic to the space, I took an abundance of photos. It's such a nice place.
"The restaurant is Argentinian themed so there are a lot of meat options and you can be confident it's going to be tasty.  The vegetables were the surprise for me, though. They're roasted, seasoned thoroughly and damn tasty."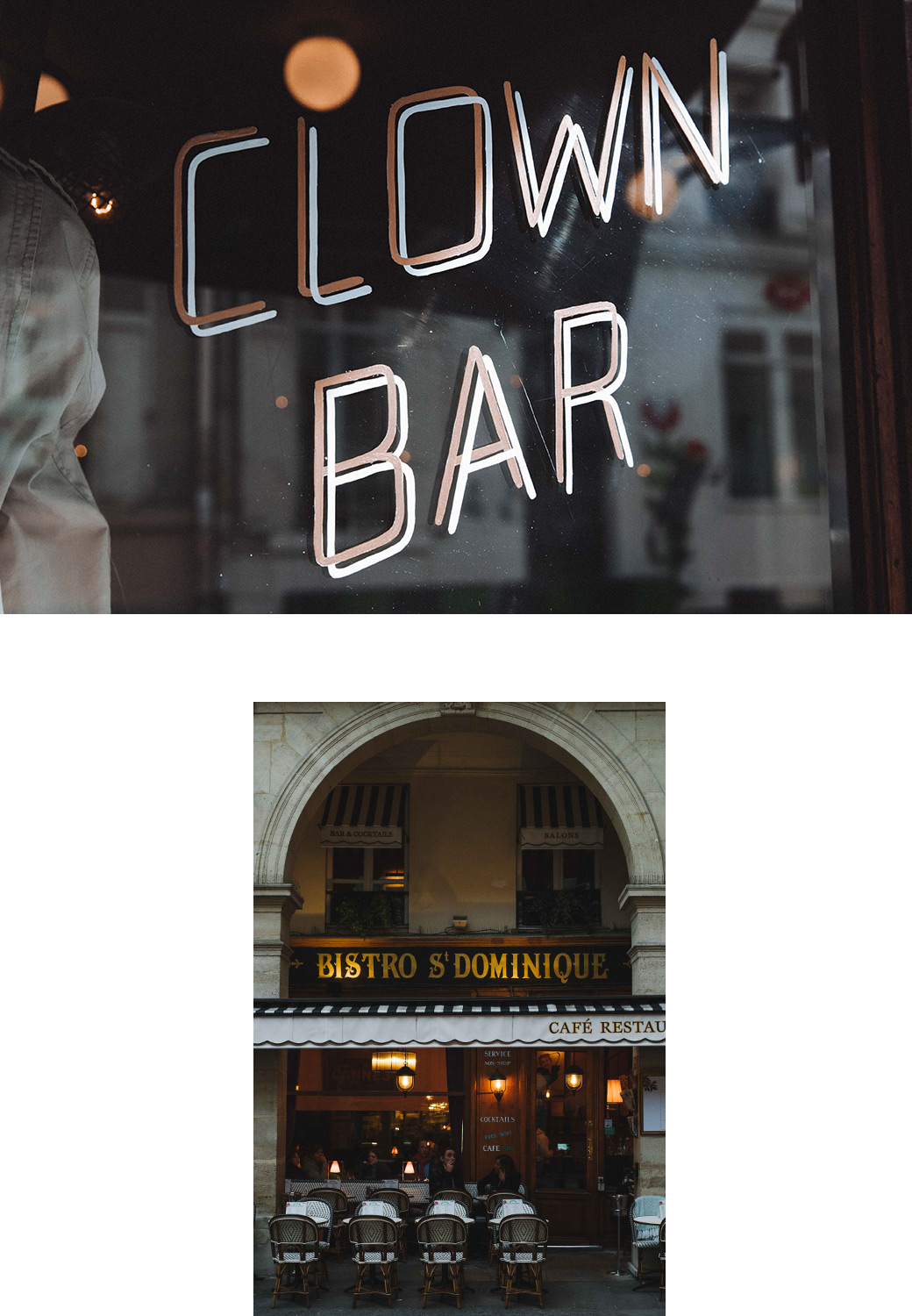 WHERE TO DRINK
"Choose The Clown Bar for a well-earned drink. It's in the Republique area beside the Marais and its cosy but quirky and contemporary yellow interior served us up a very decent French wine."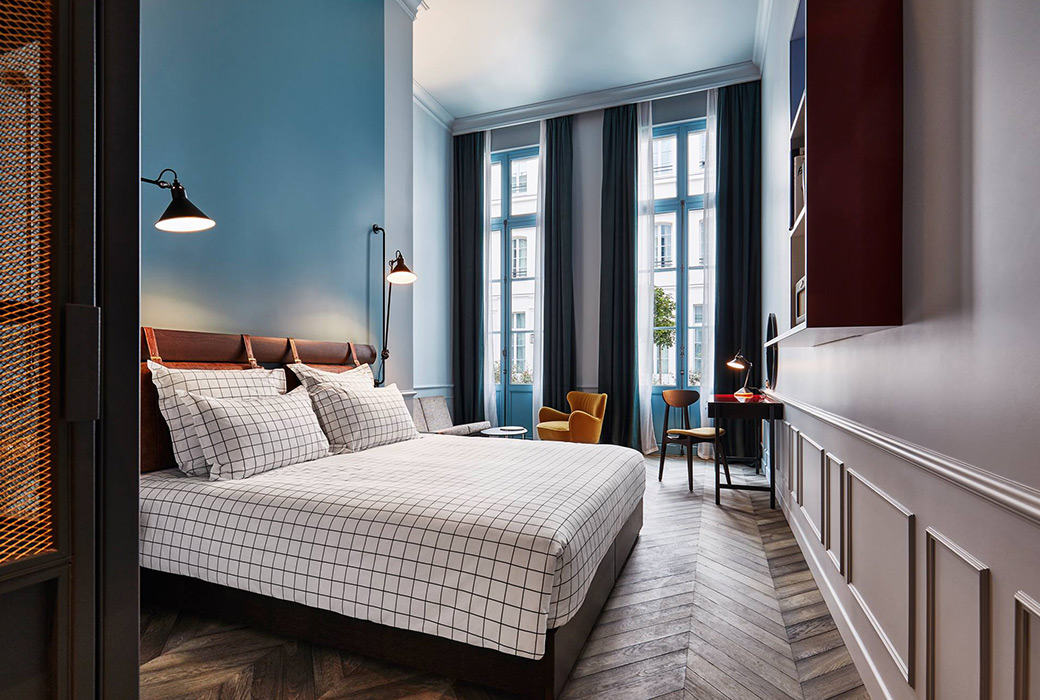 WHERE TO STAY
"If I had the choice of where to stay in Paris it would be The Hoxton. It's been on my to-go list since it opened in 2017 and it's surely one of the coolest hotels in Paris. It's at least the edgiest with its distinctive brand of contemporary chic set in a historic setting. The latter is an important part that adds to the romanticism of visiting this city.
"The hotel offers guests a choice of four room categories: Shoebox, Cosy, Roomy and Biggy. The rooms on the ground floor offer high ceilings and stand-alone bathtubs, while those on the top floor come with views of the Eiffel Tower."
GO PLACES