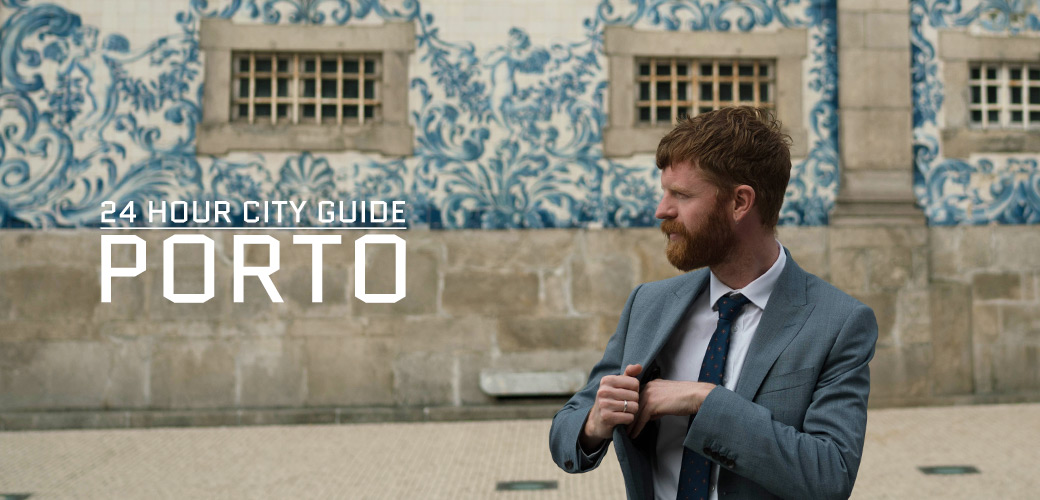 Got 24 hours to spend in Porto? Here's how to make every one of them count.
We round off our 24-hour travel series by sending  Allan Edward Hinton to Portugal's historic Porto. Although perhaps best known for its port wine, Porto's also a major player in the textile industry, so it made sense to have Allan put his iTravel suit's performance fabric through its paces around its medieval cobbled streets.
This is how he made the most of just 24 hours in Porto: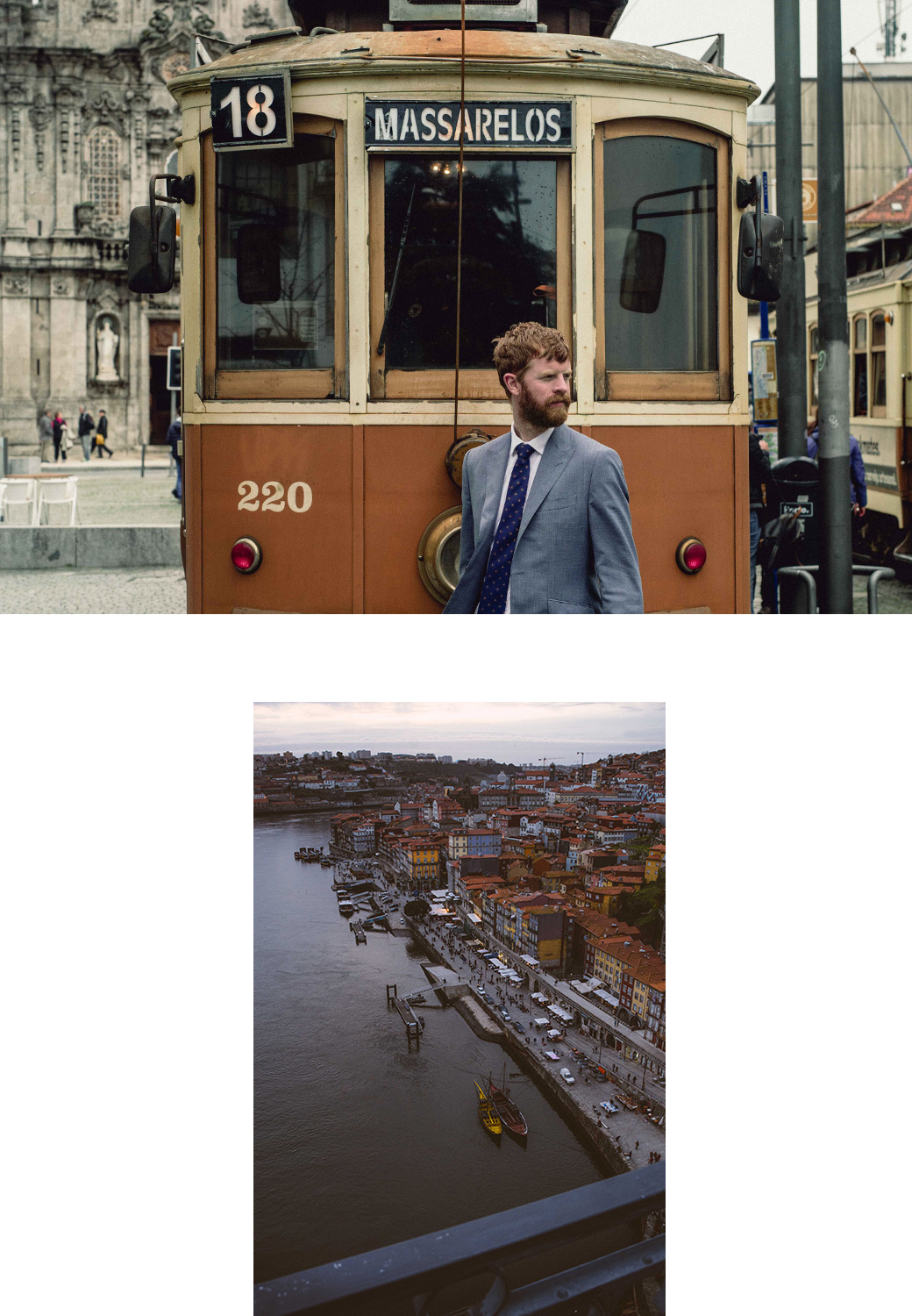 WHAT TO SEE
"I had never been to Porto as, like many others when thinking about Portugal, I'd been drawn to and then captivated by Lisbon and its charm, however, I'd always been curious to explore Portugal's second largest city and to see what it had on offer.
"The variety of colourful tiles on buildings in Portugal seem to make everything photogenic but the intricate design in just blue and white on Porto's main church (Igreja do Carmo) is simply stunning and Porto's best example of Rococo architecture. Its side facade's tiles take up a huge space which adds to the wow factor. When the bi-hourly vintage yellow tram passes by the front it feels like you've taken a step back in time.
"Next up, I'd recommend heading to the Ponto Luis Bridge. It's huge (564 ft high) and industrial metal arch bridge that is designed by the same chap that made the Eiffel tower in Paris— so you can just imagine how grand it is too. There's a path going across the top where you can get stunning views across down the city river valley and there's a path lower down that leads to many restaurants and markets and musicians entertaining everyone that passes."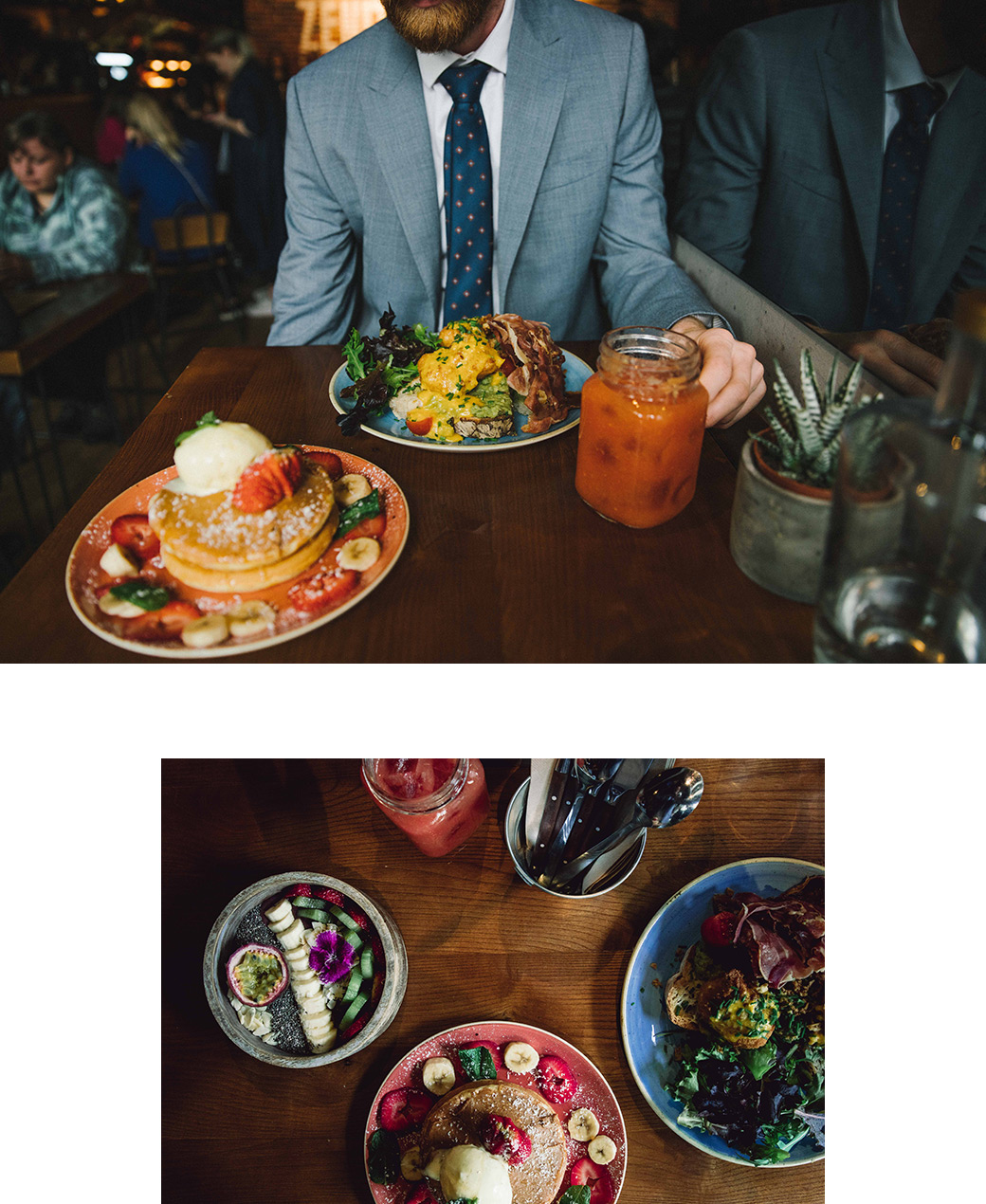 WHERE TO EAT
Brunch
"With just 24 hours to experience Porto, I made sure I found time to try lots of popular local foods including the heavy and filling Francesinha (a Portuguese sandwich originally from Porto, made with bread, wet-cured ham, linguiça, fresh sausage like chipolata, steak or roast meat and covered with melted cheese and a hot, thick tomato and beer sauce) and of course Pastel de Nata's — £1 from most bakeries.
"I chose to eat brunch at Zenith. It was Easter weekend so there was a long queue to eat here but it was certainly worth it. It's most certainly the 'in' place right now. I had the Açai bowl to start and shared a stack of peanut butter pancakes with my travel buddy. This set us up nicely for a day of exploring."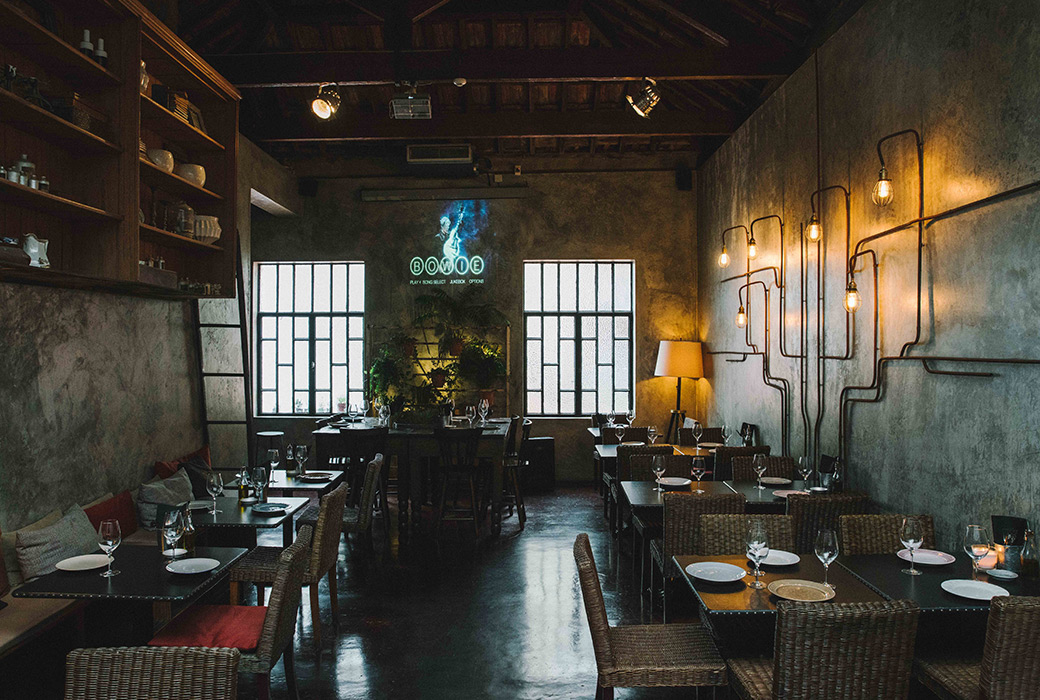 Dinner
"Cantina 32 had been on my radar for quite some time. I'd seen it listed as the place to dine in Porto across a number of articles online. The interior photos alone sold it to me but also the descriptions of the dishes. It's a super stylistic, rustic and classy set on the picturesque Rua das Flores. The food is inventive and there are a number of tapas-style dishes so if you go with someone else you can share and indulge in different servings. We finished with the banana cheesecake on the recommendation of the waitress — I'm not sure I want to ruin the surprise but its served in a unique way with the filling in a flower pot with the chocolate crumble on the top to represent soil.
"I didn't book but was super lucky to get a place on the sharing table. I highly recommend you plan in advance and reserve a table though so that you don't miss out."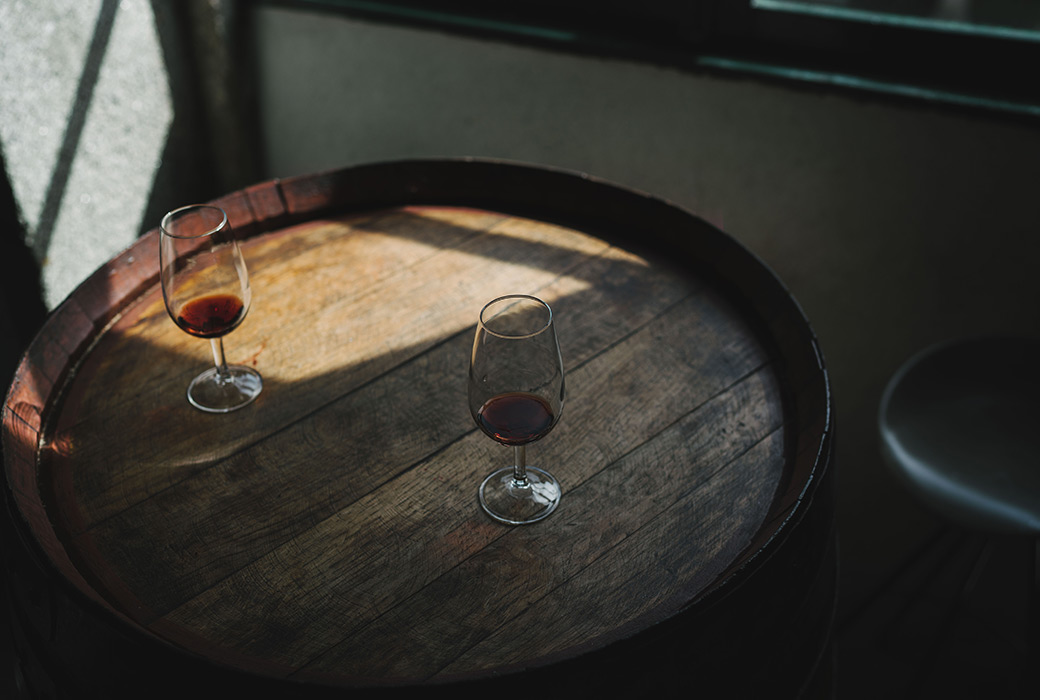 WHERE TO DRINK
"You simply cannot come to Porto without trying the Port. I mean, the name of the city did influence the name of the drink after all. And what better way to experience it than hopping between breweries and taking a tour into one of the huge port cellars? That way you not only get to taste a variety of ports, but you get to delve into the history and learn all about the brewing processes too.
"The five cellars that you shouldn't miss are Caves Ferreira, Cave's Calem, Esapaço Porto Cruz, Caves Churchill and Caves Taylor. Some of these cellars are over 300 years old but renovated to incorporate museums, shops and other modern facilities, so you feel comfortable but at the same time get the sense of how the port was made all those years ago. Calem is one of the most popular and one of my favourites. We were lucky that the sun came out as we left so we got to sit in the sun on its terrace right on the waterfront.
"If later in the evening you'd like to check out the best cocktail bar in town head to the Cocktail Club and treat yourself to one of their fancy cocktails. I say 'treat', but it's very reasonably priced if you're used to London prices!"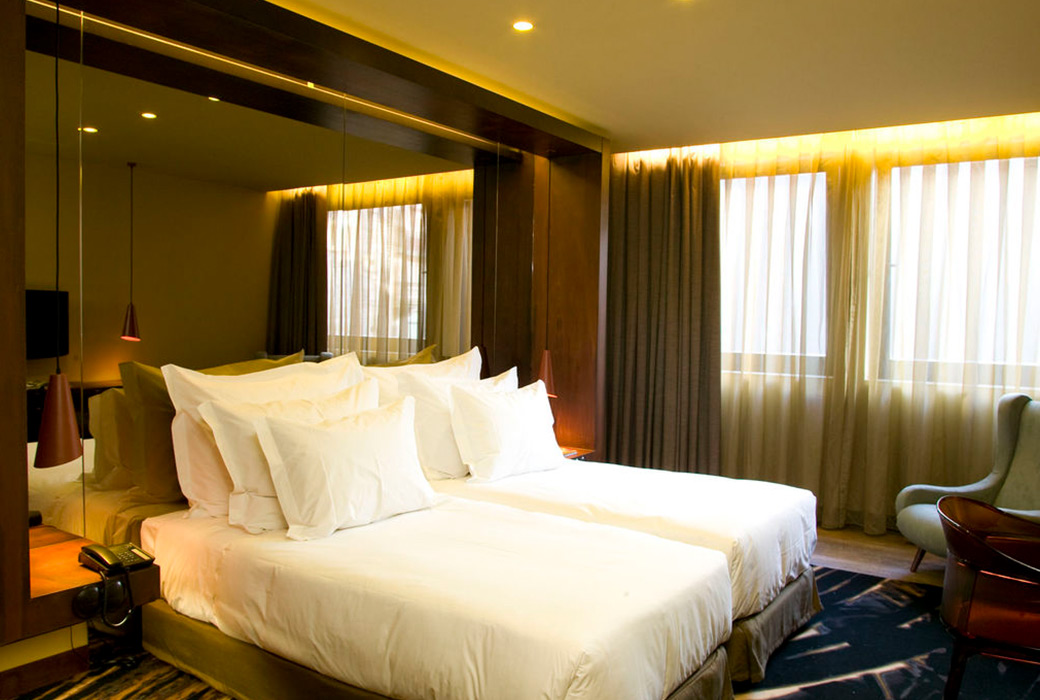 WHERE TO STAY
"Hotel Teatro is Porto's finest budget boutique hotel. Set in a theatre-filled patch of Porto, this hotel was made for the stage. Showy spotlights, an opulent use of black and gold, and cabinets of costumes make this is an exciting hotel fit for its location.
"My favourite part was the fact that it's placed right in the middle of the three main districts so you're never more than a 15-20 minute walk away from anything — Porto was actually a lot smaller than I imagined. It's also very near the São Bento train station, so if you wanted to extend your stay in Portugal you've got the option to do some accessible out-of-town day trips."
GO PLACES