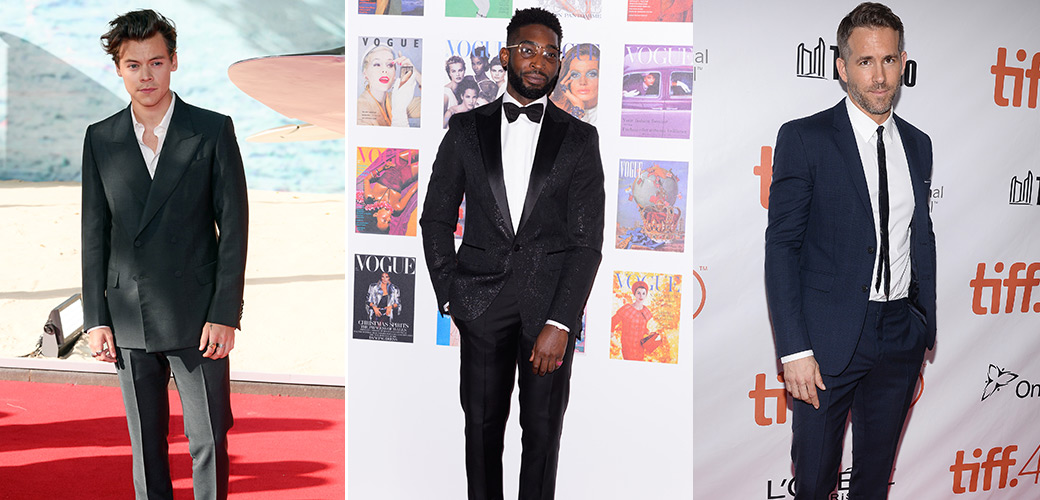 Our pick of some of this year's best-dressed men wearing the trends that'll continue into 2018, along with items in our sale that'll help you suit up like them for less.
The end-of-season sale is a great time to snap up a standout party look for less or stock up on new tailoring that'll make going back to work in January a little less painful. Here are three style-wise men to inspire your sale-shopping this year.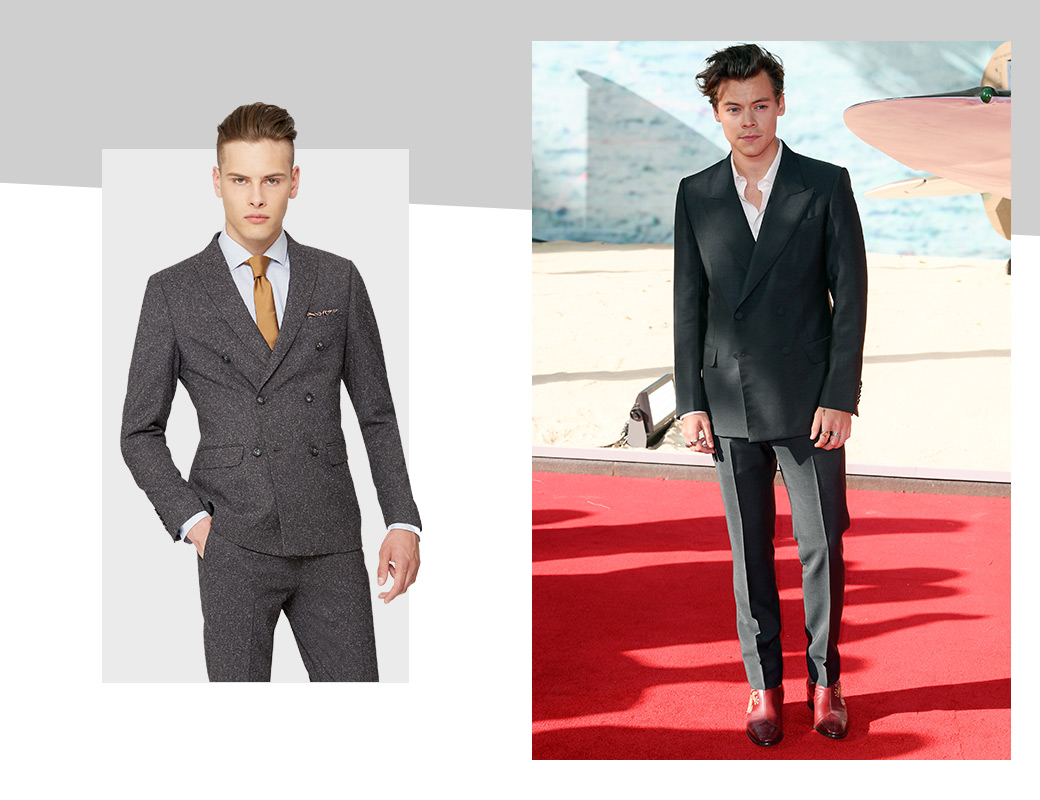 Photo: Richard Young/REX/Shutterstock
THE DOUBLE-BREASTED SUIT
Always willing to try something new when it comes to his fashion choices, Harry Styles was, of course, one of the first to embrace the return of the double-breasted suit. If you've not followed his lead yet, trust us when we say you're only going to see more of the DB suit next year, so do the smart thing and pick one up in the sale now.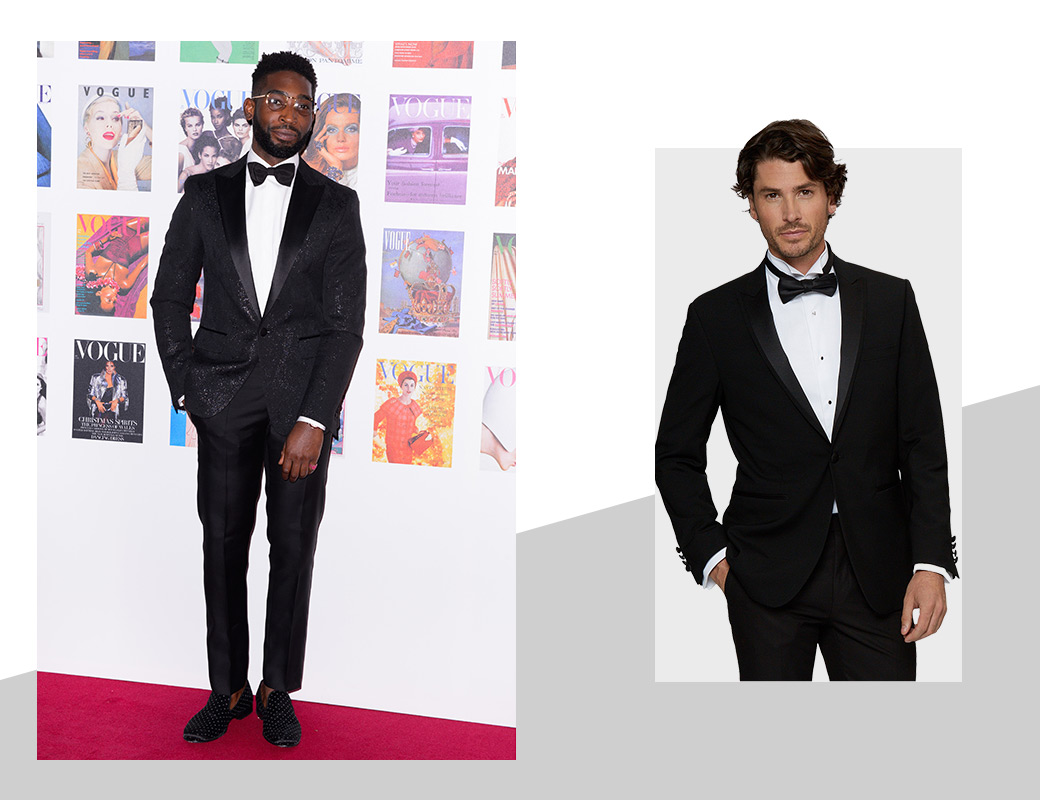 Photo: Jonathan Hordle/REX/Shutterstock
THE SHARP TUX
Got your NYE outfit planned yet? If not, we suggest taking a leaf out of Tinie's impeccably dressed book and breaking out the tux. Tinie's gone for a shimmering tuxedo jacket, but for many of us, buying an out-there jacket you'll only wear once is a bit much. Instead, use the sale to invest in a tailored tux that you can wear this year and many more, then add in a bit of party-ready shimmer with your accessories.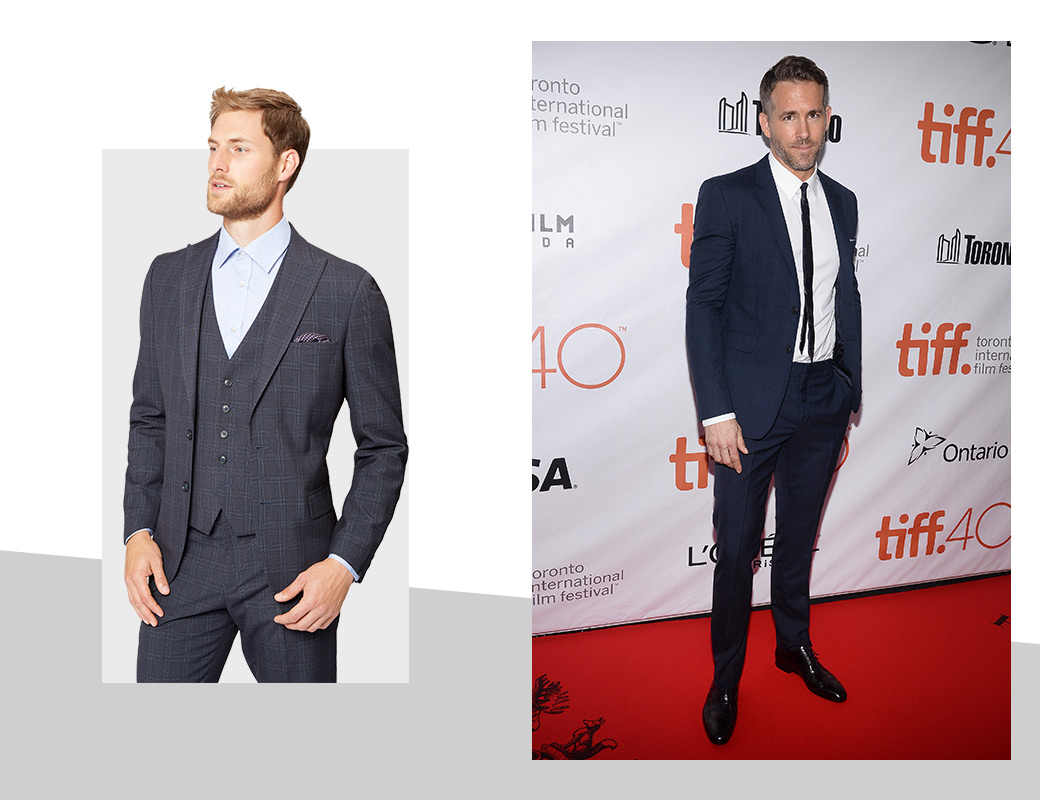 Photo: Jim Smeal/REX/Shutterstock
THE CHECK SUIT
Patterned suits have been a big hit this year and will continue to dominate tailoring trends in 2018. Make it work in your office by picking an understated check in a classic shade of navy, like our friend Ryan here. This version has fashionable peak lapels – another trend that's found its way into officewear and looks set to stick around.