ALL THE SHIRTS YOU NEED FOR SUMMER
Adding just a few new shirt styles to your summer wardrobe can really up your game, and have you feeling fresh for the new season. But where should you start? There are so many styles to choose from, depending on where you're headed and what the occasion calls for. Read on for the best summer shirt styles and how to wear them.
Types of men's summer shirts
Not all shirts are created equal, especially come summertime. The material, silhouette and fit can make a real difference when you're planning a warm-weather outfit. Luckily, from T-shirts to dress shirts, there are lots of options to choose from when it comes to readying your top half for summer.
Polo shirts
Named for the classic shirt style worn to play polo, these shirts are characterised by a short button (or button-free) placket, short sleeves, a collar and a slightly fitted silhouette. Ideal for a smart-casual look, choose a polo shirt in a linen-cotton blend that won't leave you overheated when the sun's shining.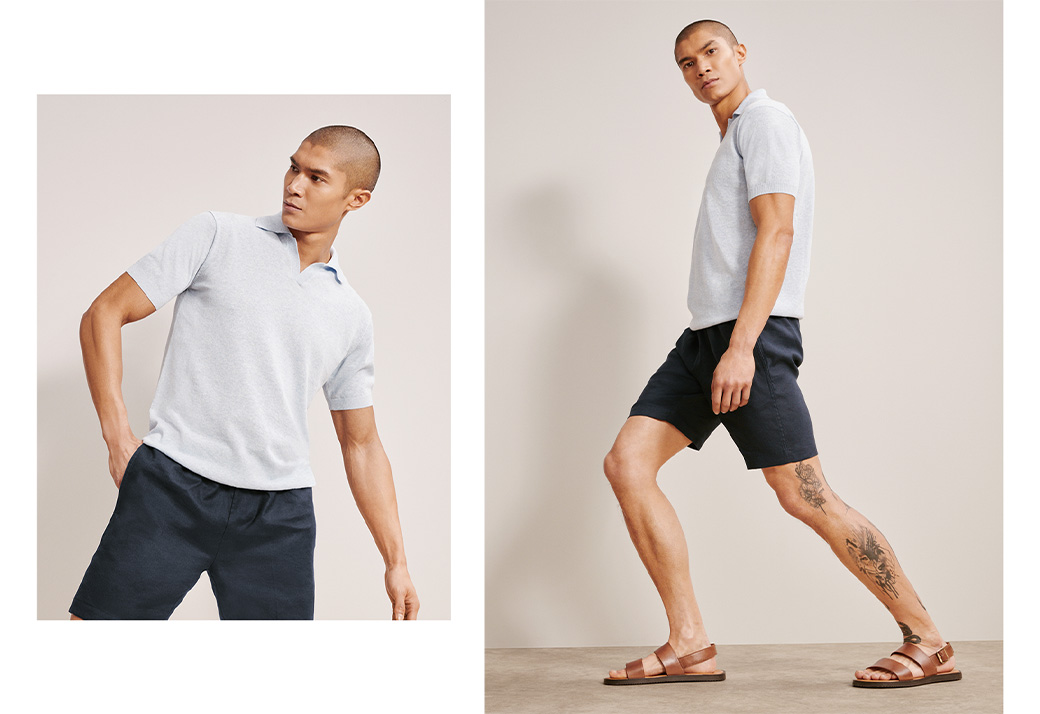 Printed shirts
There's no better way to add a bit of personality to an outfit than with a printed shirt. Particularly for a holiday or a special occasion, choosing a subtly-printed shirt can make your look feel more festive. Whether it's a dress shirt or a short sleeve shirt, pair yours with neutral trousers to let the print stand out.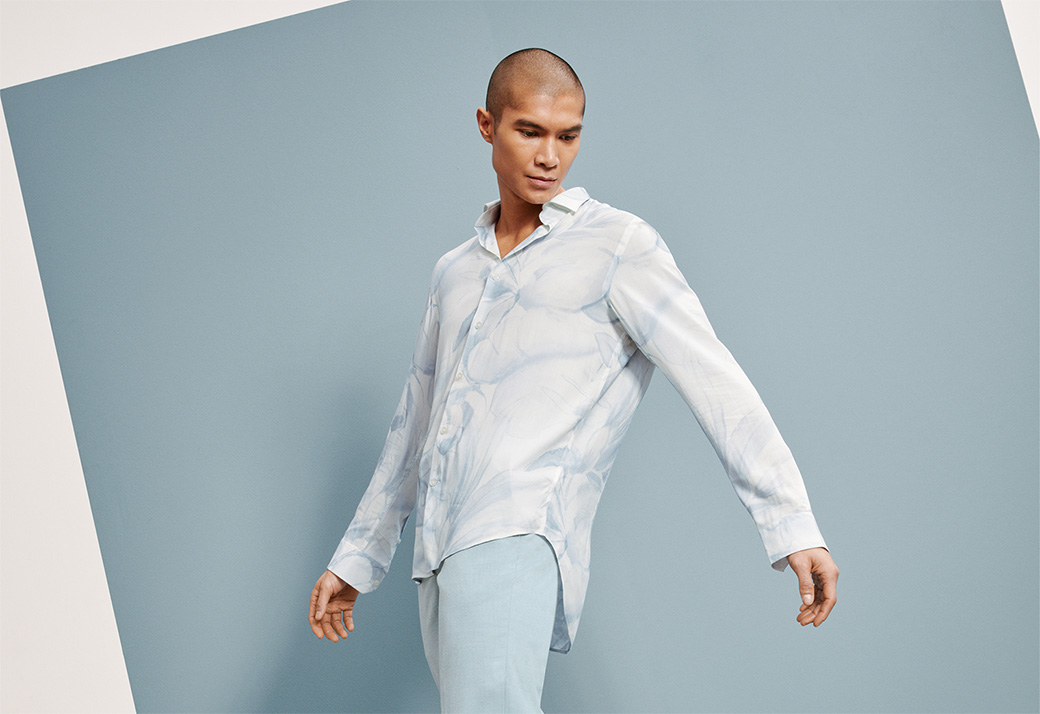 Linen shirts
Linen is key for warm weather, thanks to its lightweight, airy feel. Not only do linen shirts have that breathability going for them, but they also look great dressed up or down. When the warm weather hits, wear your linen shirt with relaxed shorts, and if you're headed to a destination wedding, layer it underneath a lightweight suit.
Dress shirts
Espadrilles are casual shoes with a woven rope sole and upper made of canvas or cotton fabric. They can be any colour and come in slightly different styles that vary the shape of the shoe, though the key thing that makes them espadrilles is the rope base. These are a casual style that work well for sightseeing and days out, summer dates or heading out for drinks.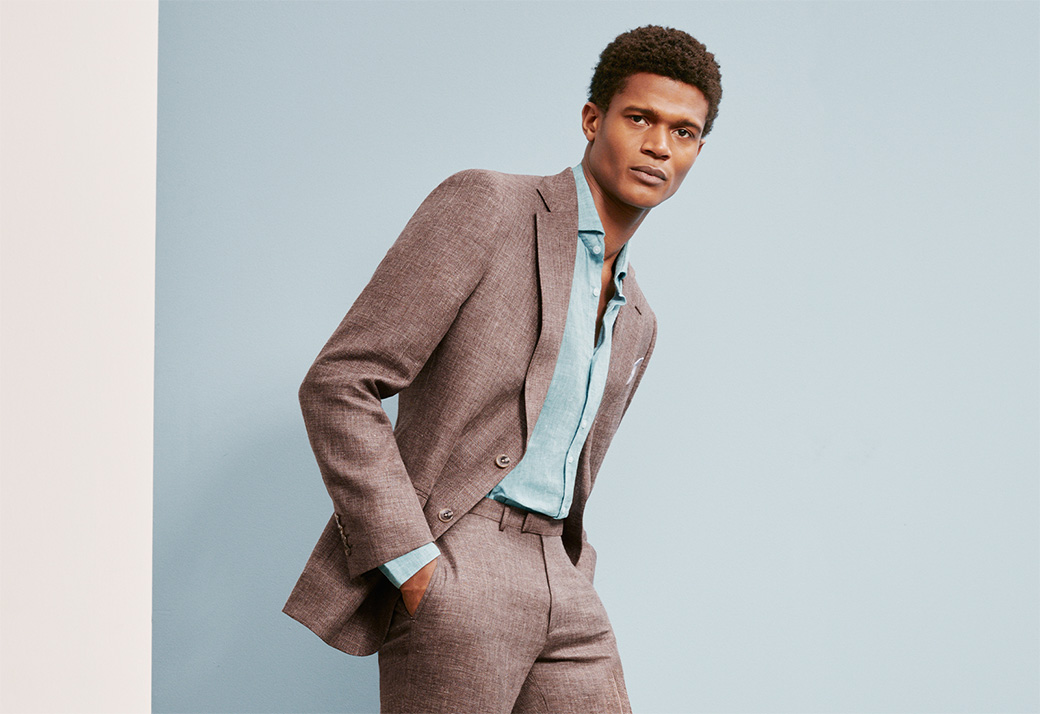 T-shirts
T-shirts are a year-round staple, and chances are, you've got dozens in your wardrobe. But, for summer, you don't always have to reach for that basic, white tee. Instead, try something in a linen blend with a knitted texture, or go for a pastel colour that will still wear great with jeans. It's about taking this classic look and giving it your own twist.
Cuban collar shirts
A Cuban collar is similar to a standard Oxford shirt collar, but less structured for a more relaxed look, which makes it perfect for summer. Essential for warm weather and perfect for evenings out on holiday, wear your Cuban collar shirt tucked in to linen trousers for a smart-casual look.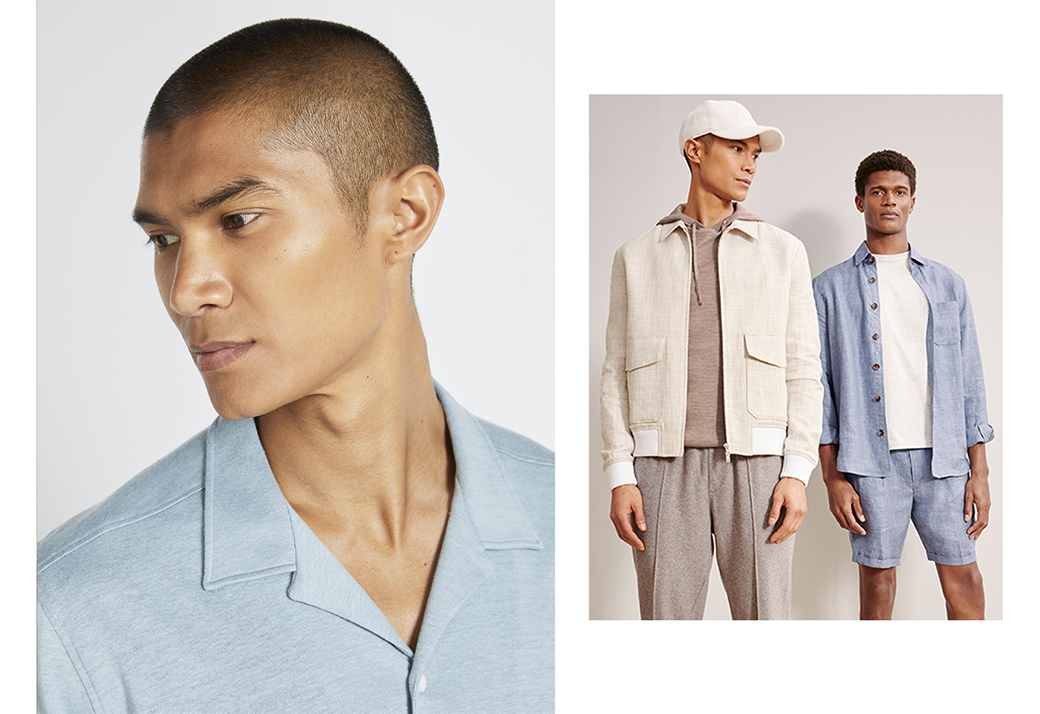 Build out and refresh your summer wardrobe with one of these shirts, or with a combination of two or three. And, as a bonus, all of them can be layered under overshirts when the temperature starts to cool again.