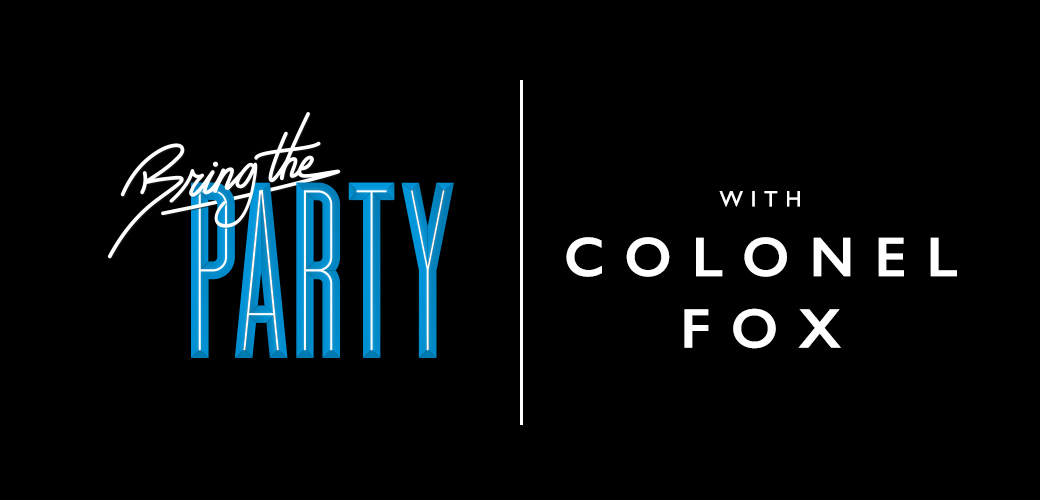 FOUR COCKTAILS TO GET THE PARTY STARTED
• WORDS: COLONEL FOX
Christmas is officially here, which means party season is in full swing. And what better way to celebrate than with some festive-themed cocktails? Our Colonel Fox London Dry Gin bottle stands out on any shelf with its fox character sporting a very striking red blazer. Not only does the Colonel dress particularly dapper but the liquid is pretty tasty too with botanicals such as lemon, liquorice and orris root that make it a perfect partner to cocktails. We've created three easy-to-make festive serves that'll impress your guests over Christmas.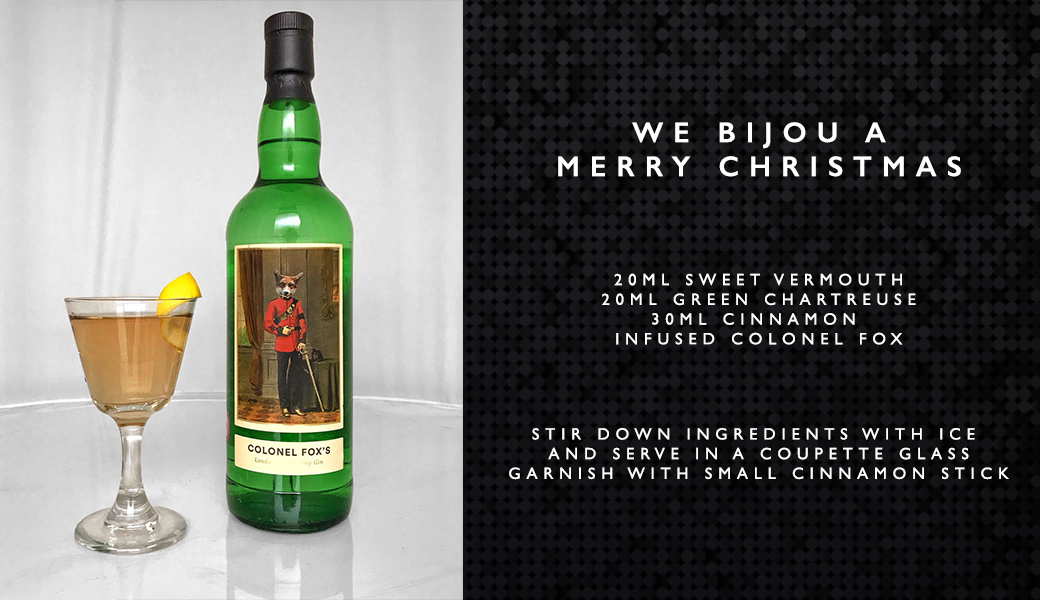 First up is 'We Bijou a Merry Christmas'. A blend of gin, sweet vermouth and green chartreuse, it's a twist on the classic martini. It gets its name 'bijou' because it combines the colours of three jewels: gin for diamond, vermouth for ruby, and chartreuse for emerald. This serve will add elegance and sophistication to any festive soirée.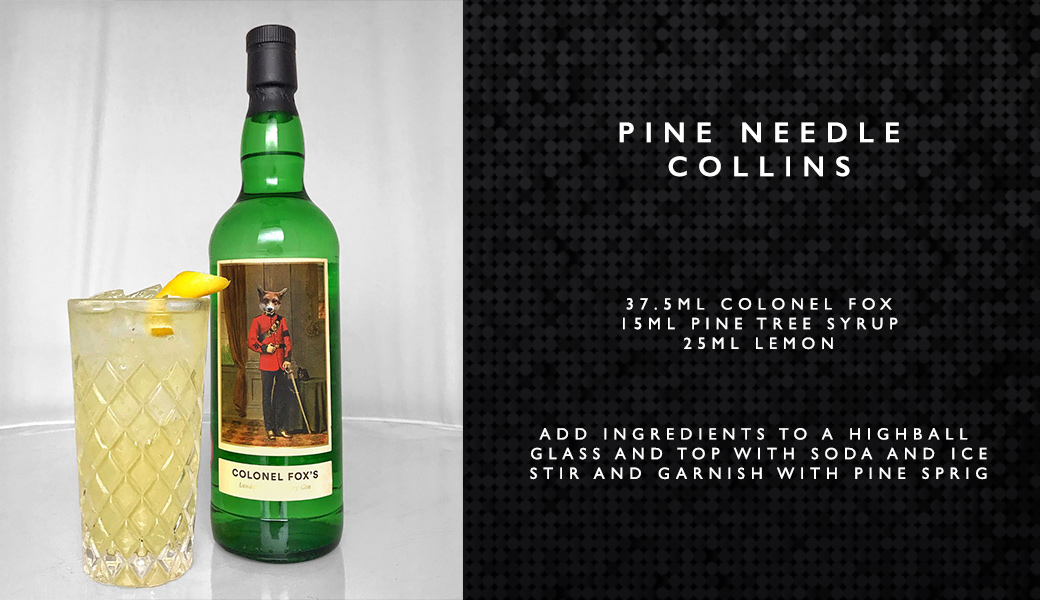 The second serve is easy to make and will keep guests refreshed all night long. Not only will it have you rocking around the Christmas tree, but the addition of pine tree syrup will recreate those memorable scents you associate with the Christmas tree too.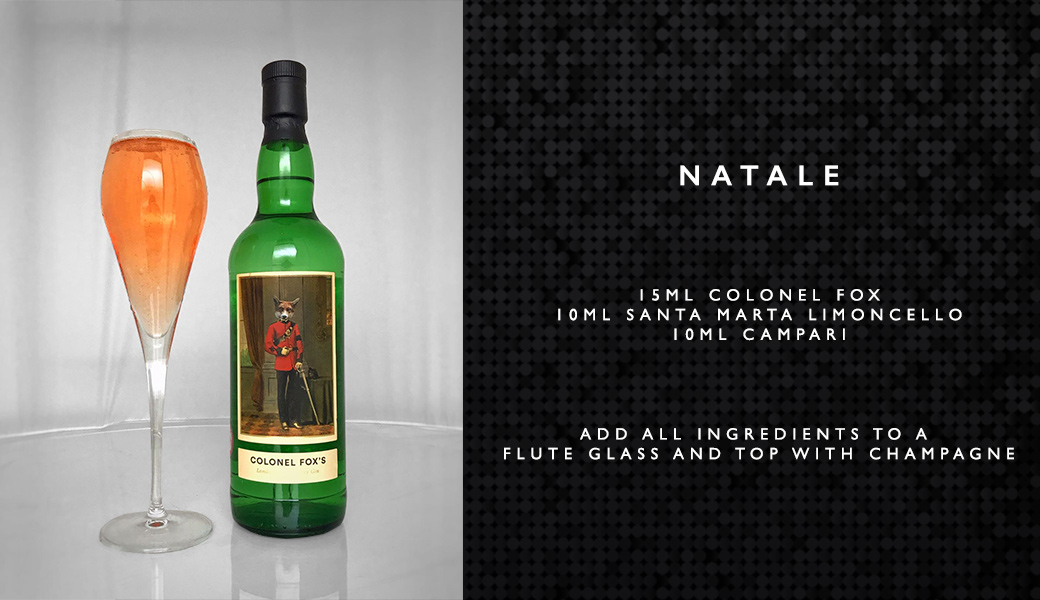 The third serve will bring a taste of Italy to your Christmas celebrations. A mix of London Dry Gin, limoncello and Campari topped with champagne, it's a guaranteed to be a show stopper.
And last but not least we've got a festive G&T – because no evening is complete without one.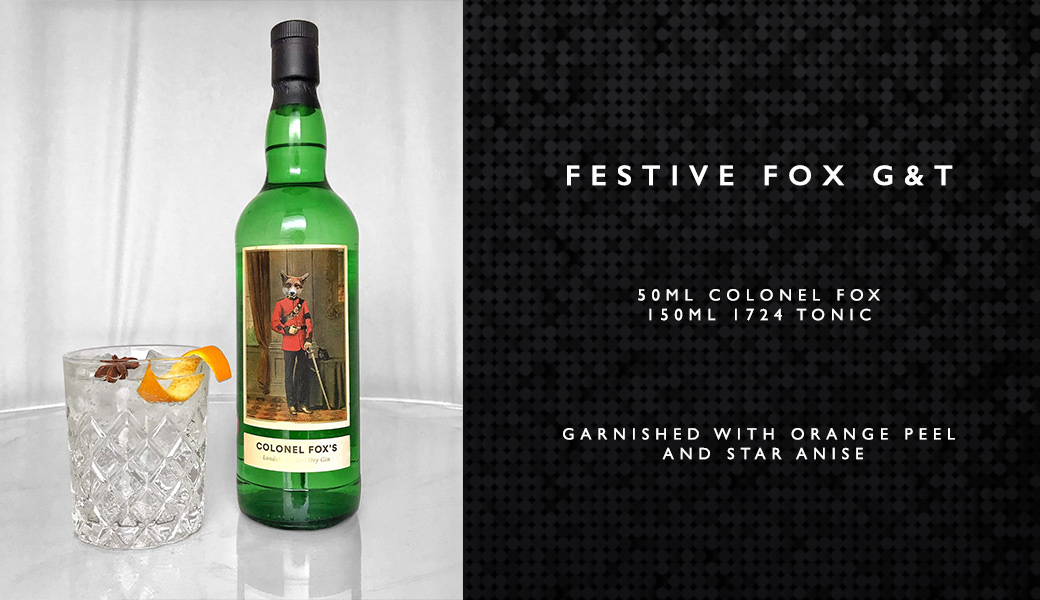 Colonel Fox's dry gin was designed with cocktail creation in mind and works beautifully with fresh citrus or in stirred down gin-forward recipes. Follow Colonel Fox on Instagram for more cocktail inspiration and news of its collaborations and pop-up events.