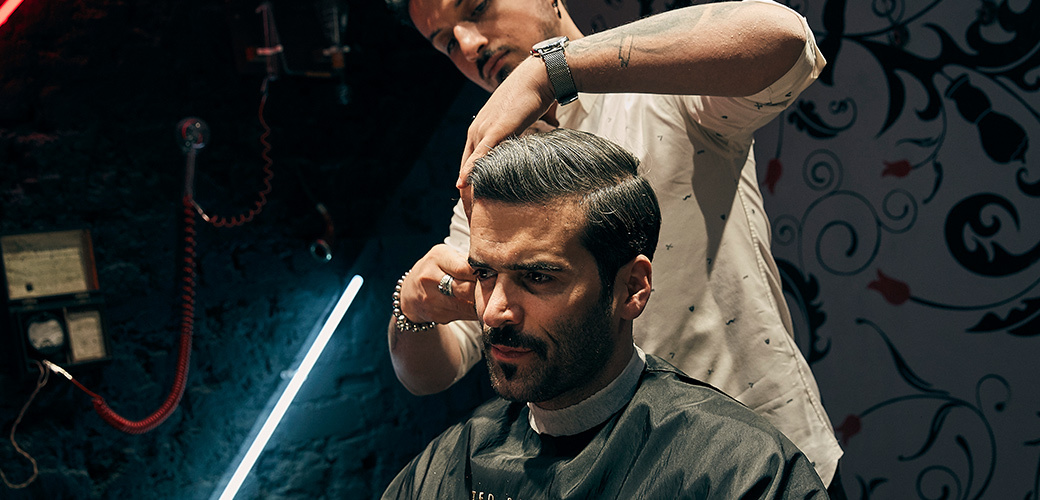 TIPS FROM THE GROOMING PROS TO HELP YOU LOOK DASHING ON YOUR WEDDING DAY
• WORDS: TED'S GROOMING ROOM
You've got the suit now make sure you look polished from head to toe on the big day with Ted's grooming advice. After all, you want to dazzle the bride and make a good impression in the photos that'll last forever.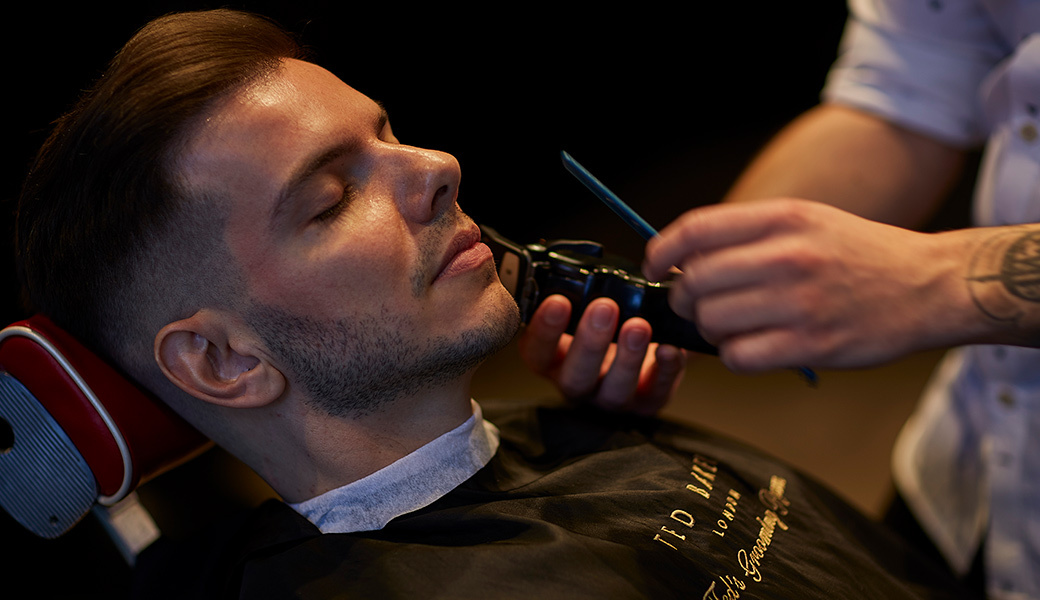 GET A FRESH CUT
We all feel great when we catch our reflection after getting a dapper do, so make sure this is how you feel when you look at the millions of wedding photos you're sure to feature in. Ted recommends getting a haircut the week before your wedding, giving it time to look not-too-done while still looking fresh. Make sure to ask the barber for some styling tips. Remember, if you try new products make sure you practise before the big day – no one wants to look back on photos thinking 'what did I do?'.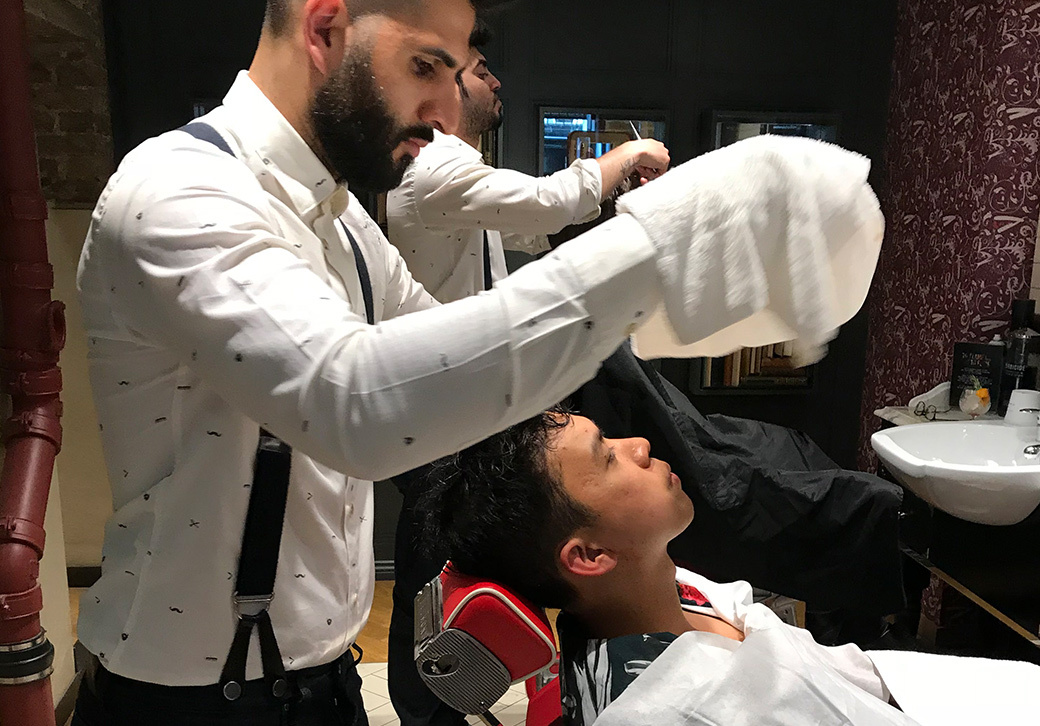 CLOSE SHAVE
Ask yourself, when are you happiest with your facial hair? Right after a fresh shave? The day after? Three days after? Ted's top advice is to look sleek, but most of all, look like yourself. He also suggests getting the groomsmen together for a tidy up, hot towel, massage and ear flaming a day before the wedding. Ted's on Mortimer Street is the perfect spot, accommodating four gents at a time in his appointment lounge. Complimentary drinks are also included.
IN SHAPE
Chances are up until now your only experience with getting your caterpillar brows tamed is your special someone coming at you with tweezers or wax strips. Regardless, this is your big day – all eyes will be on you (and the bride) so you need to be primped and prepped and looking particularly perfect. Ted recommends getting your brows threaded a week or so before the big day to tidy up the monobrow and get rid of any wispy, stray hairs.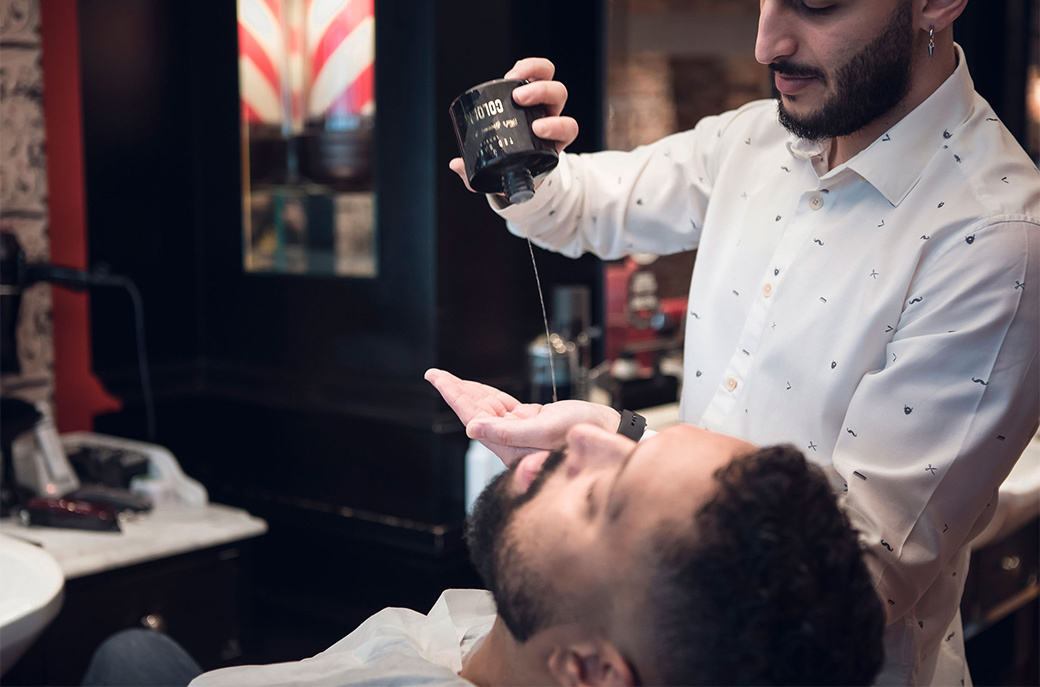 FACE OFF
Now, Ted understands many guys skimp on a good facial routine, but today is the day to stop washing your face with soap and water and start using a proper face wash and moisturiser. He reminds you not to try new skincare right before your wedding day. Make sure you incorporate a new product that energises and moisturises your skin into your routine at least three months before the big day.
FINISHING TOUCHES
Ted says add the final finesse with a spray of cologne that'll last all day.
Ted Baker launched as a shirt specialist of some repute in Glasgow and quickly became the place to buy some of the very best contemporary menswear and womenswear. In 2008, the first Ted's Grooming Room opened and Ted's highly-skilled family grew. It wasn't long before men were leaving with the smartest shaves London had ever seen; a blend of Turkish skills and British style. 

Book an appointment

or

browse

his grooming collection for debonair gents.