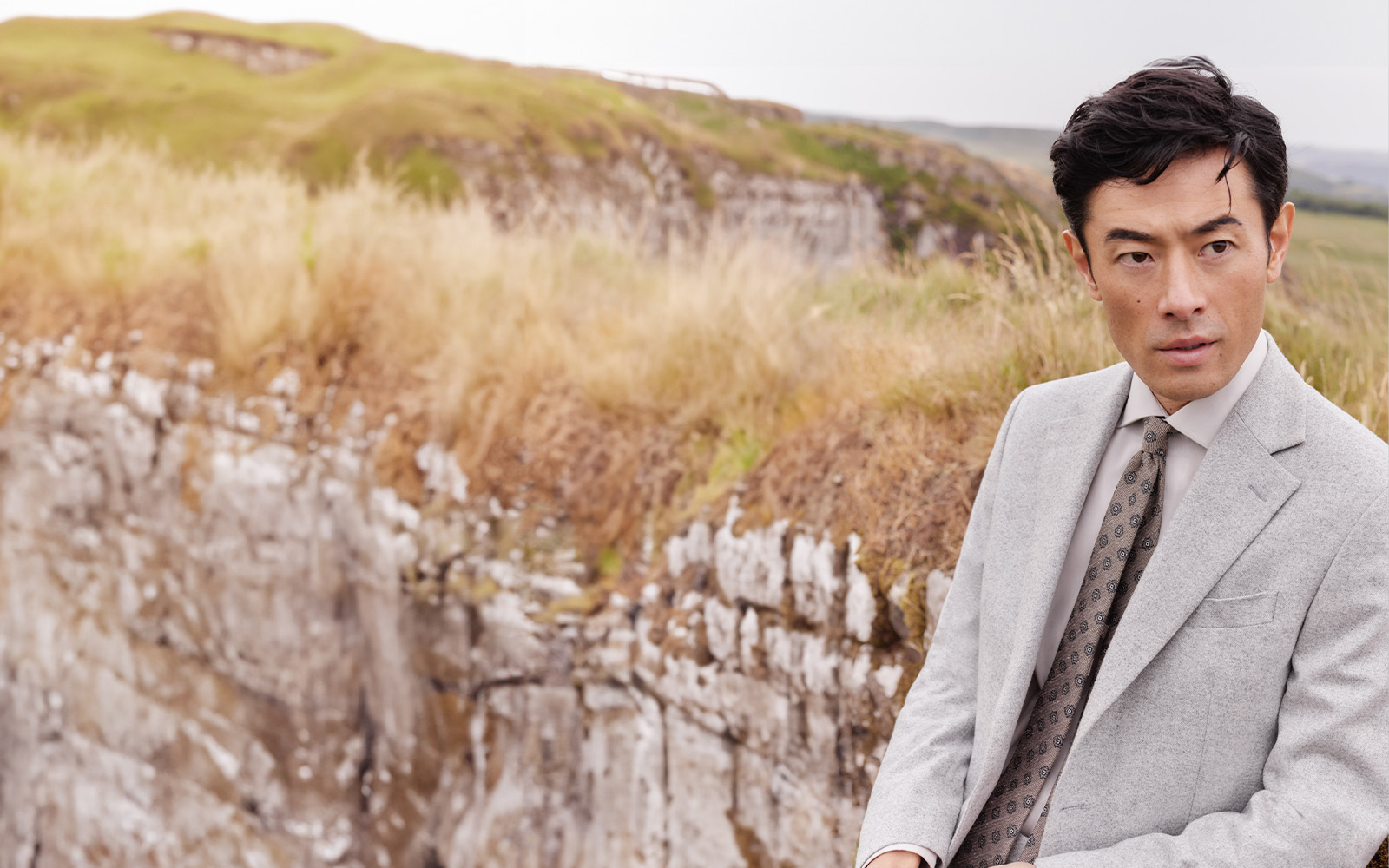 TAKE COMFORT TO THE NEXT LEVEL
Soft, warm and generally a pleasure to wear – feel-good flannel is the comfort dressing you need for the changing season. Often used in checked shirts, this soft yet rugged and warm material is one we've incorporated in our suits over several seasons – now, however, you'll find flannel lending itself to coats, trousers, accessories and more. Here's why flannel should be a staple in your winter line-up.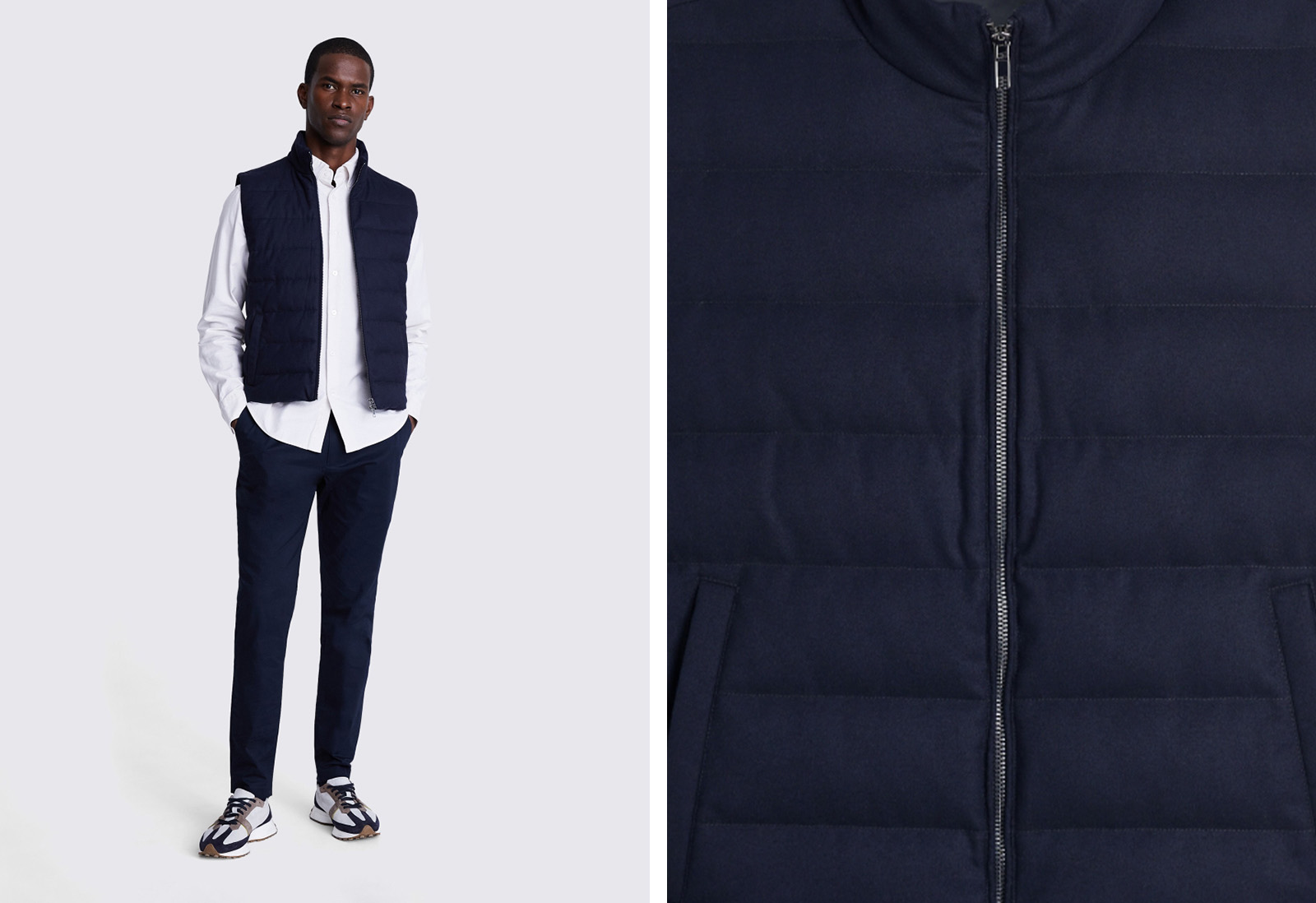 What is flannel?
Flannel is a fabric that goes through a brushing process to remove any lint and fibres, creating an incredibly soft finish. This brushed effect is why  flannel is so warm – its down-like surface traps air, locking in your body heat.
Why should I wear flannel?
Flannel is thought to originate in sixteenth-century Wales when it was used for its warmth. Jump forward a few hundred years to the Industrial Revolution, and men across the pond were wearing it to keep warm while building the railways. It's very much considered a worker's fabric, which means that it lends well to relaxed styles such as overshirts and casual coats. As relaxed fashion trends begin to rise, men are starting to consider more laidback looks, even in tailoring. This means that materials like flannel are very much back on the tailoring table.
Aside from being soft and warm, flannel is a strong fabric and takes well to being cut into a suit or outerwear because it holds its shape. It's also lightweight and malleable, making it one of the more comfortable options. That's a plus  if you'll be wearing it for long periods of time at work or a wedding.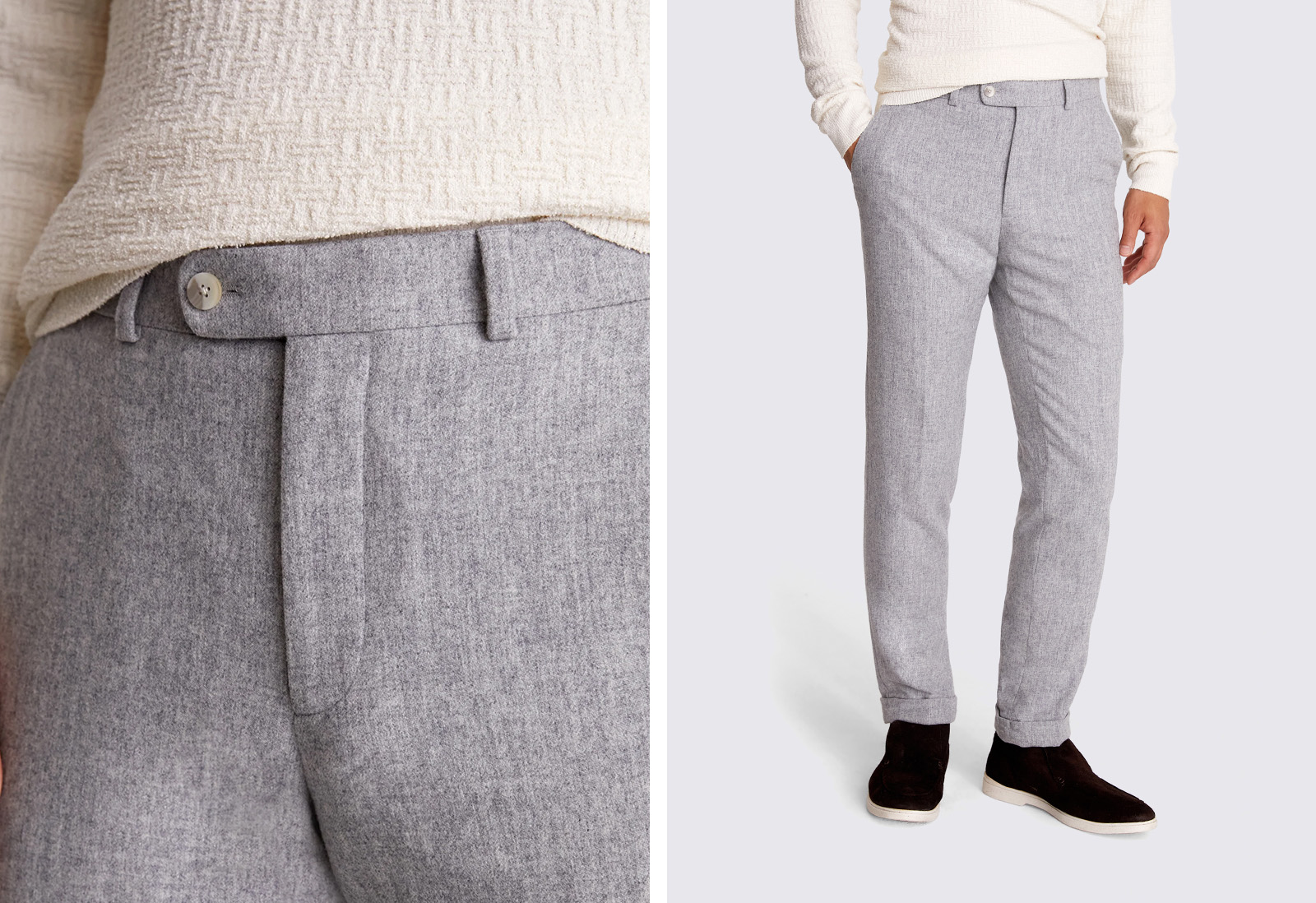 Our feel-good flannel picks for AW23
The Gilet
Gilets are a great transitional piece. Worn when it's not quite cold enough for a coat, they're a casual staple that can see you through country walks or relaxed city weekends. They can even tone down a business look if worn over a smart shirt. Our brushed navy gilet is crafted from a recycled fabric with a soft flannel lining to keep you extra cosy. It's also lightweight and breathable, so works hard as a layer without adding too much bulk.
The Flannel Trouser
Flannel doesn't just have to be for your top half. Our tailored flannel trousers look great for the office, but can easily refine a casual autumn winter outfit too. Crafted from 100% soft-touch wool, they're sure to keep you warm in the cooler months but are breathable enough for warmer days too. Combine with a tonal blazer and a crisp white shirt, or pair with a chunky knit or a rollneck for a relaxed daytime look.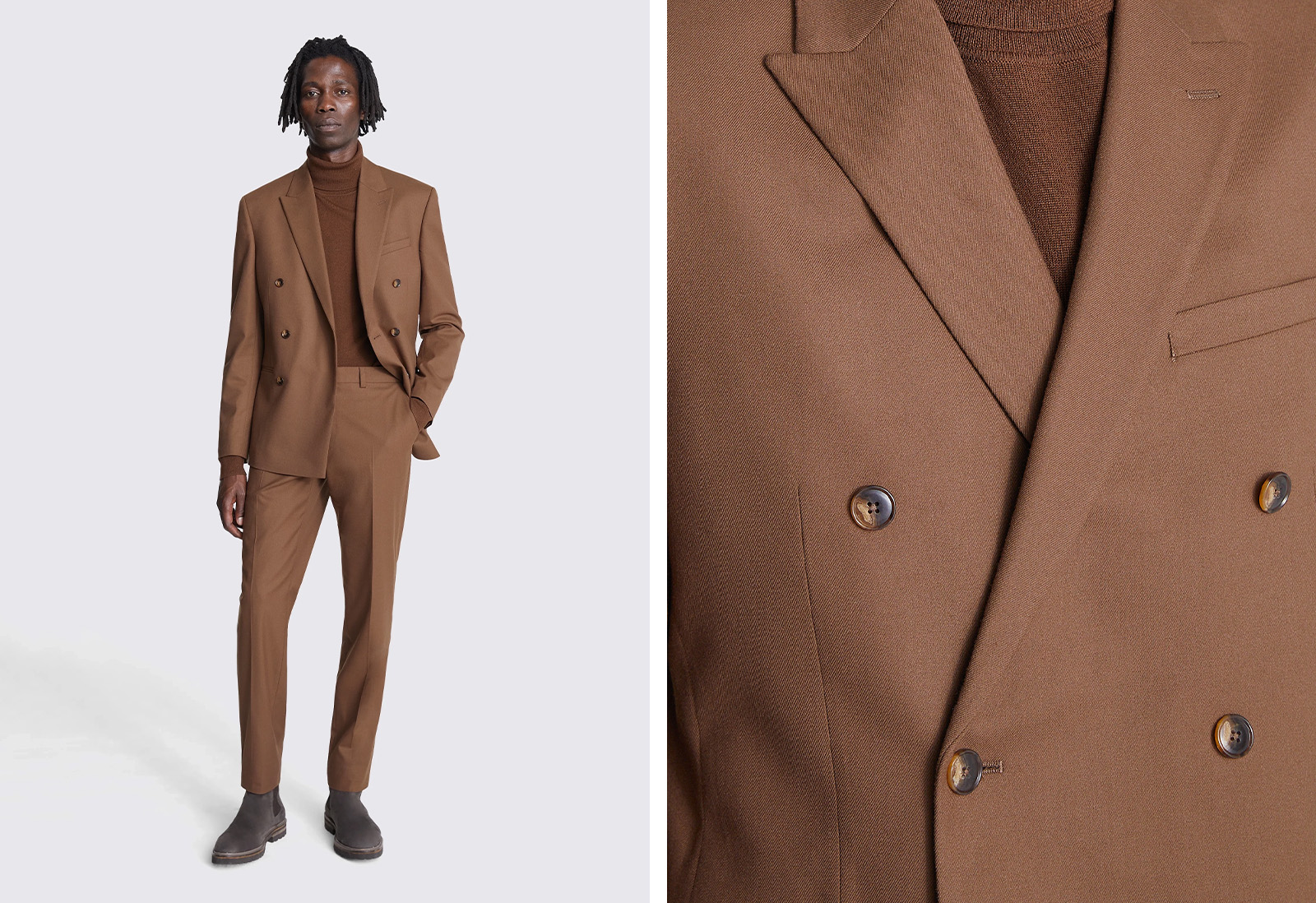 The Suit
If occasion calls for a suit but you care about ease of wear, flannel is a great way of staying comfortable while still remaining sharp. Our slim fit copper suit is made from a comfy stretch cloth with tightly woven fibres – this helps with trapping pockets of air to insulate in cooler temperatures. We've also brushed it inside and out for a modern, matte look and a super-soft hand feel.
The Overshirt
With an overshirt, flannel is in its element, doing what it does best. Our wintry take on a safari overshirt is crafted from a soft wool blend with a brushed finish and is cut to a tailored fit, smartening up a casual look with ease. Try it in place of a jacket for cool days, then layer with knits to lock in heat between your coat and base layer when it's extra cold.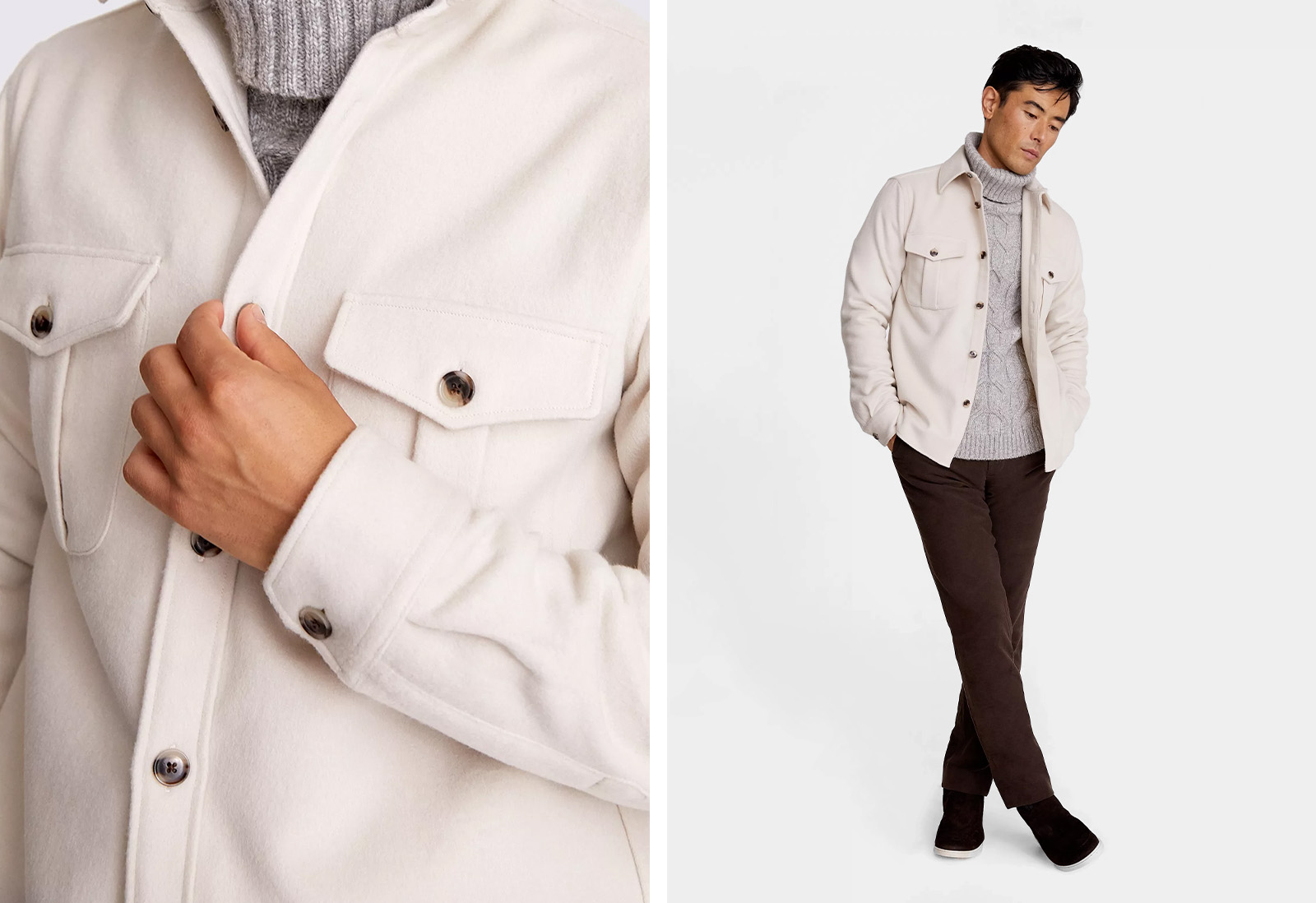 The Baseball Cap
It's not just about the clothing; accessories have also received the flannel treatment. Our brushed wool baseball caps are great for keeping your head warm while maintaining a relaxed, easy aesthetic. Pair with the brushed gilet and worker joggers for a full flannel look and stay snug out there with winter's favourite fabric.