We use cookies to improve your experience on our site. By continuing to browse, you agree to the use of these cookies. Find out more in our Privacy Policy. OK
Here's how to make this colour palette work for weddings.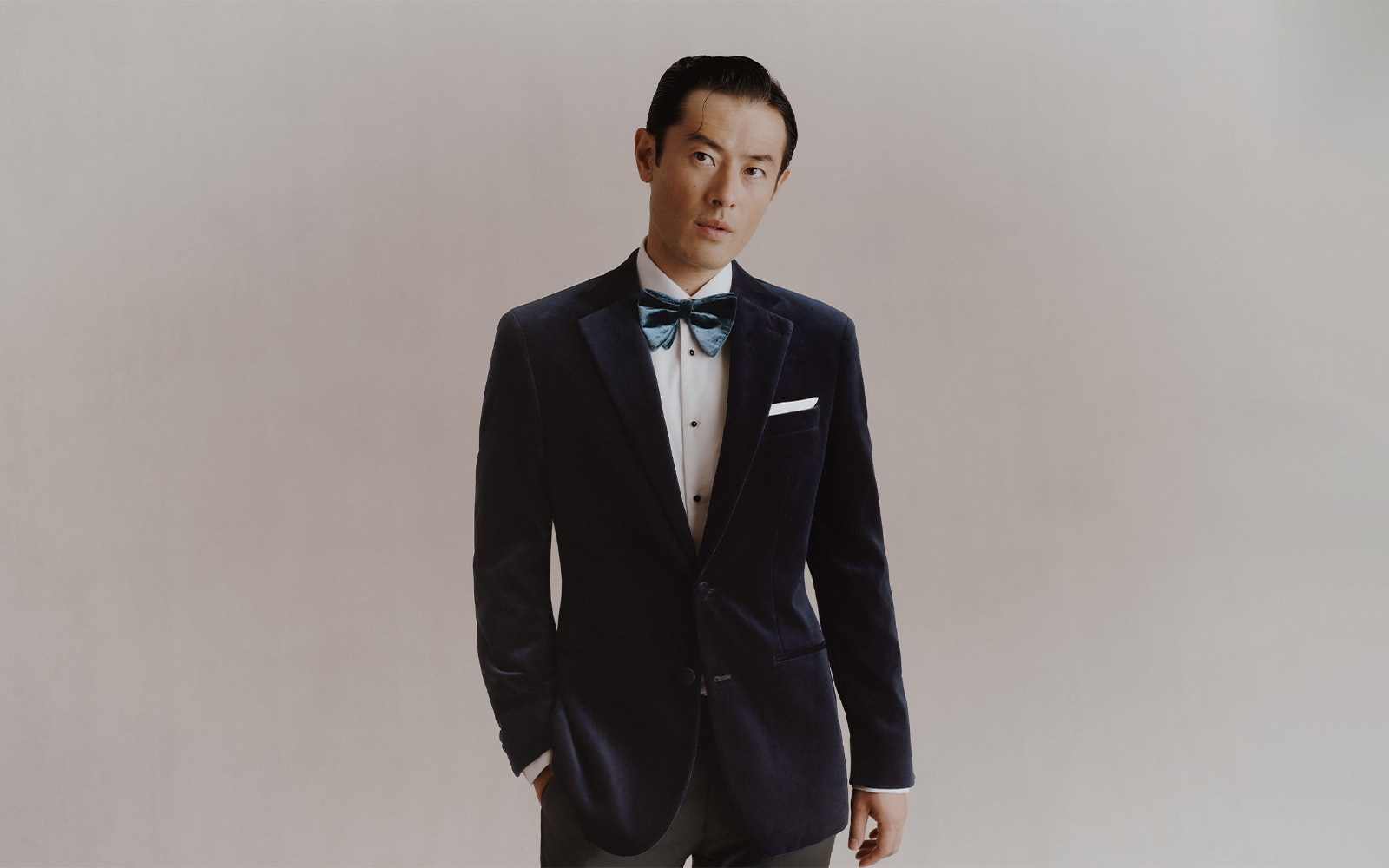 HERE'S HOW TO WEAR THIS MOODY COLOUR PALETTE TO A WEDDING
Whether you're getting married next year, or you've got some winter weddings in your diary, it can be hard to find outfit inspiration in the colder months. Grey or another darker, muted shade might seem like an easy choice, but why not change it up a bit this year?
One of our favourite colour palettes for winter is navy, white and fig, and that palette translates well to a variety of wedding-ready looks. From black tie-appropriate jackets to more relaxed lounge suits, we have everything you need to do something different in 2023.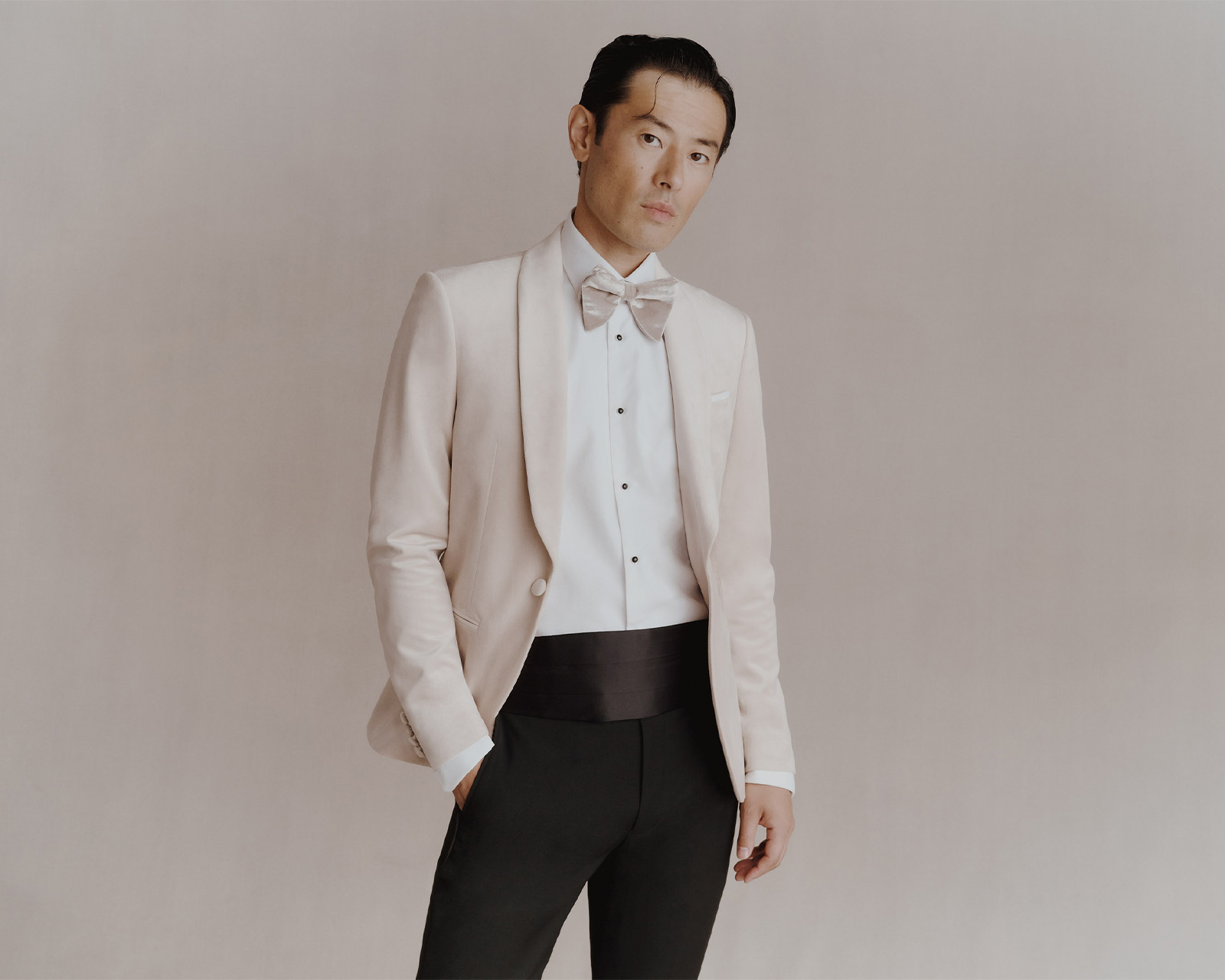 How to wear white to a winter wedding
White is so often a part of a suiting look thanks to the ever-present white shirt. That's a great foundation for a brighter suit or a bold tie, but why not go tonal and pair your white dress shirt with a white velvet dinner jacket?
This look is perfect for a groom who wants to make a statement at his wedding. It'll also work for groomsmen, or for a wedding with a black-tie dress code. Pair it with a matching floppy velvet bow tie in the same shade of white to keep your look tonal.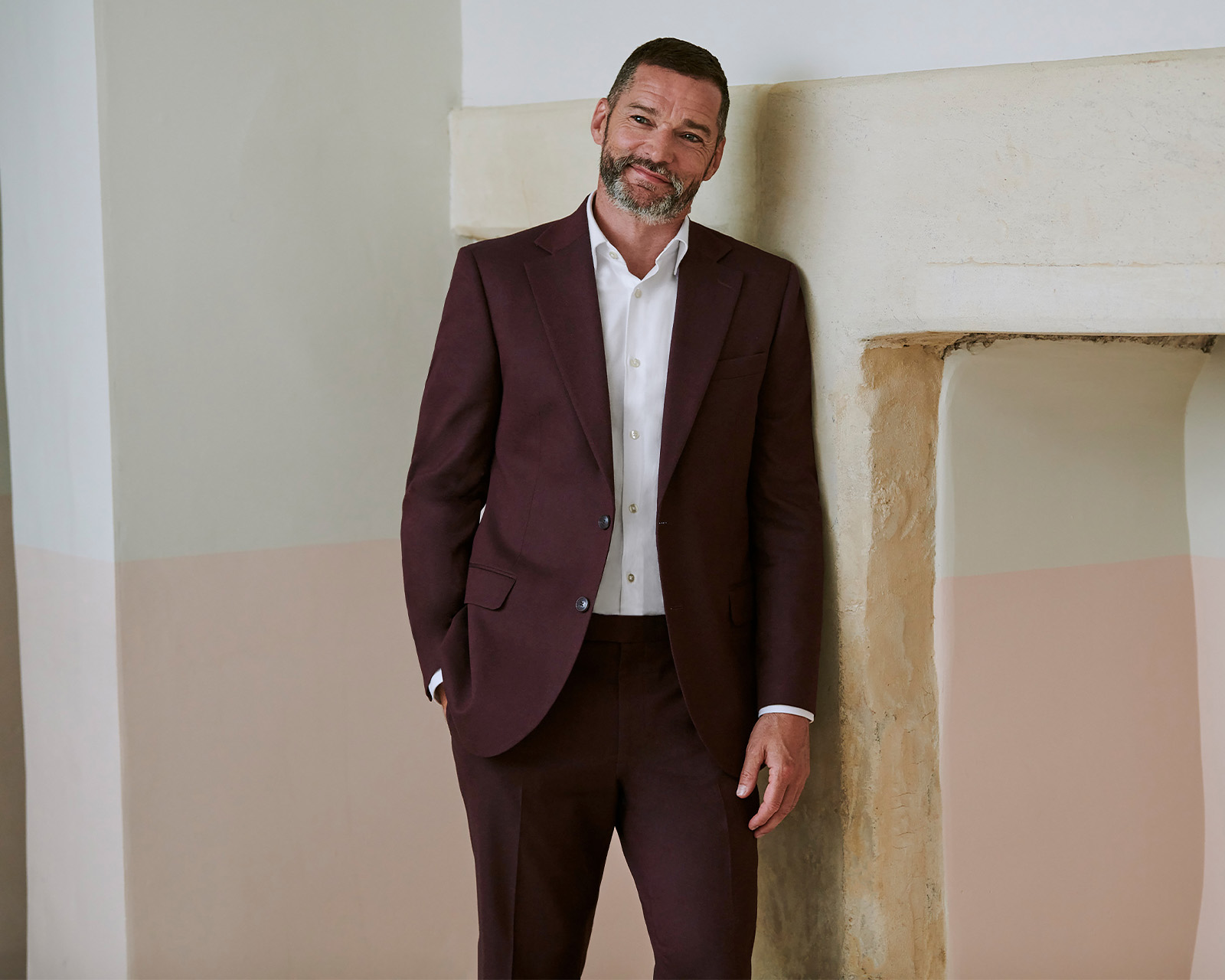 How to wear fig to a wedding
A warmer red like fig looks good on just about everyone, and it's a perfect way to take a bolder colour and make it work in a winter setting. This fig suit is made with soft flannel for the perfect cold-weather texture, too.
Dressed up for a groom with a white shirt, waistcoat and tie, or dressed down with a roll neck, a fig suit is a surprisingly versatile choice. And, if you pair it with a printed floral shirt, it'll work for your spring weddings, as well.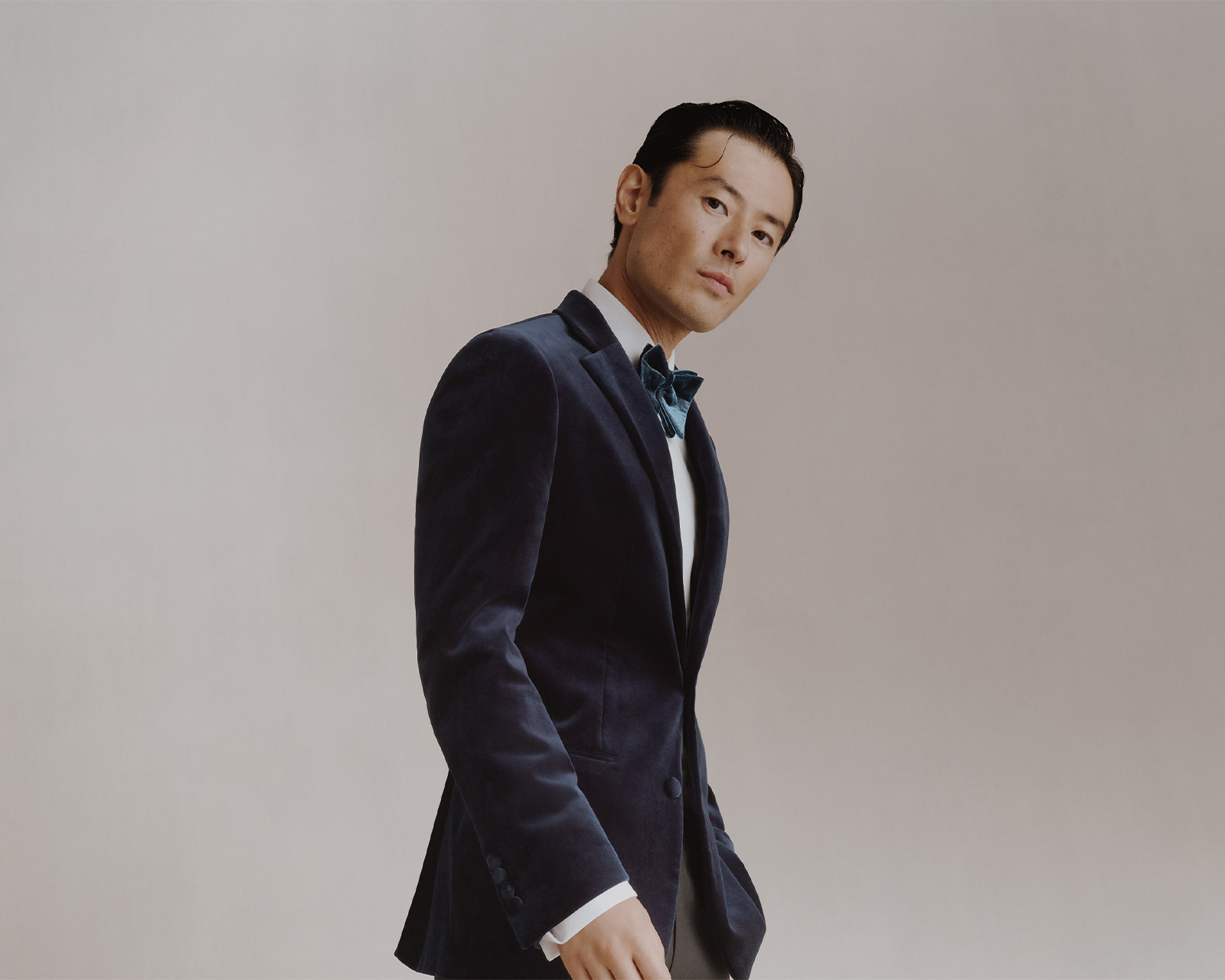 How to wear navy to a wedding
Navy is a straightforward choice for a groom or a wedding guest, but that doesn't mean you can't do something a bit different when you pick the wearable hue. If you're a groom, this navy velvet jacket is a fun way to put your own spin on a tux. Pair it with a tonal or black bow tie to finish it off.
It's easy to revert back to more familiar colour choices, especially when you're choosing a suit for a wedding. But, particularly if you're the groom, it might make you feel more confident if you get out of your comfort zone and go for something that really reflects your personality.
Loading...