Fred and his dad want to wish you a very happy Father's Day.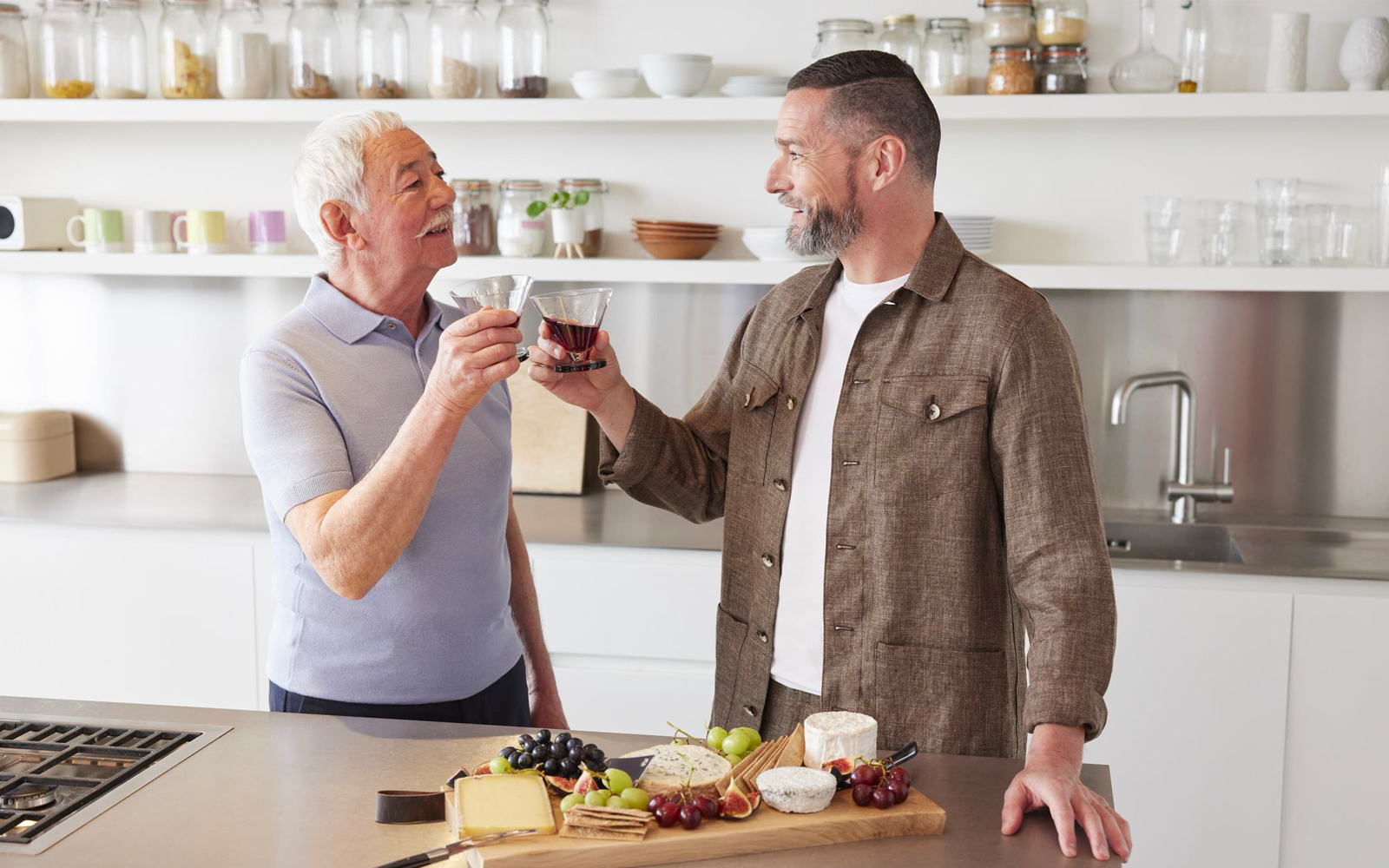 HAPPY FATHER'S DAY FROM FRED
"The bar is set high, and I can't give my kids less than what my parents gave me. I'm going to give them the same or more."
– Fred Sirieix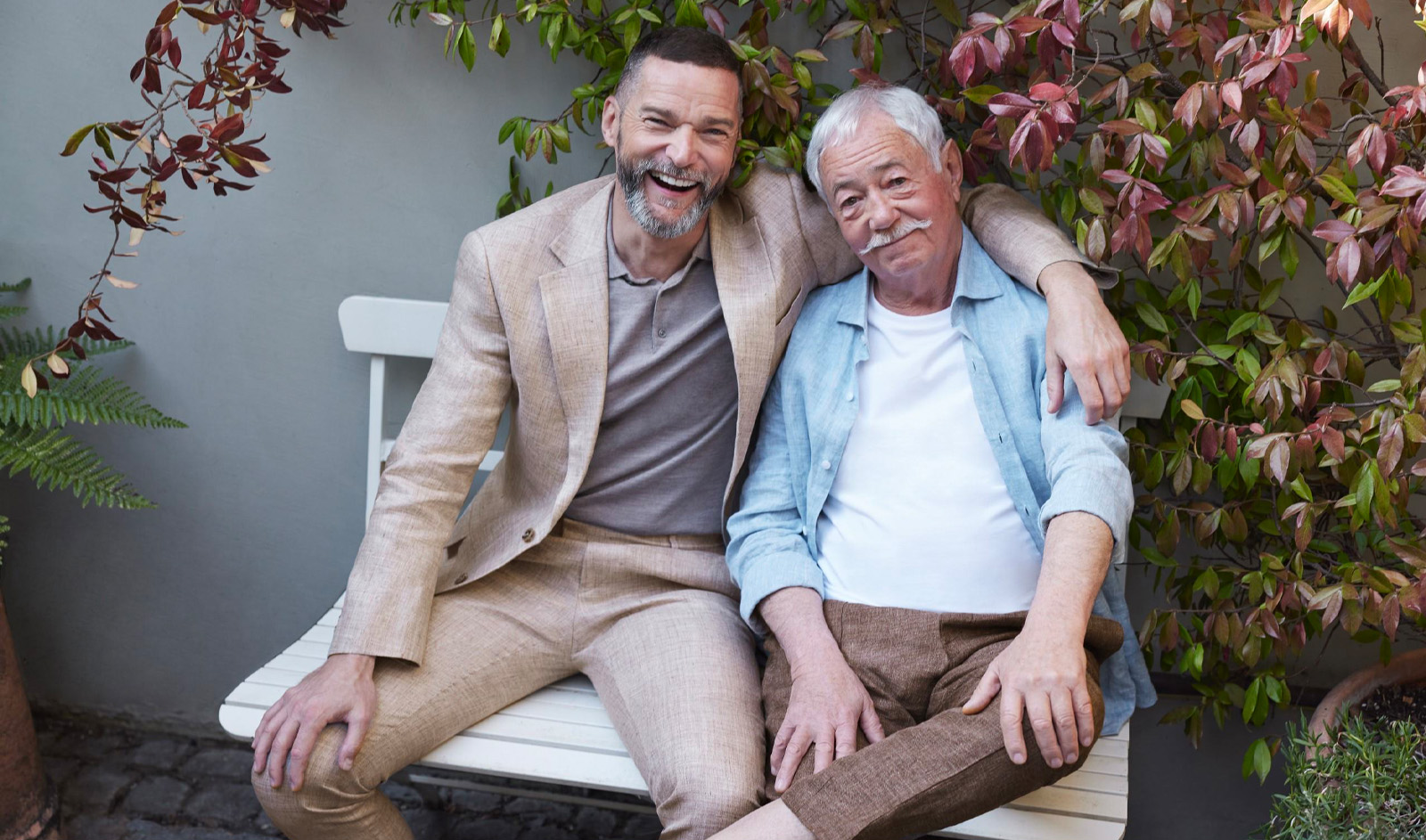 To celebrate Father's Day, we had Fred's dad, Claude, take a few photos with his son. The results captured their special bond, and showcased the gifting possibilities within Fred's latest edit for us.
From linen sets to super soft polos to lightweight suits, there are so many options to make your dad's day this year. Read on for more of Fred's Father's Day picks.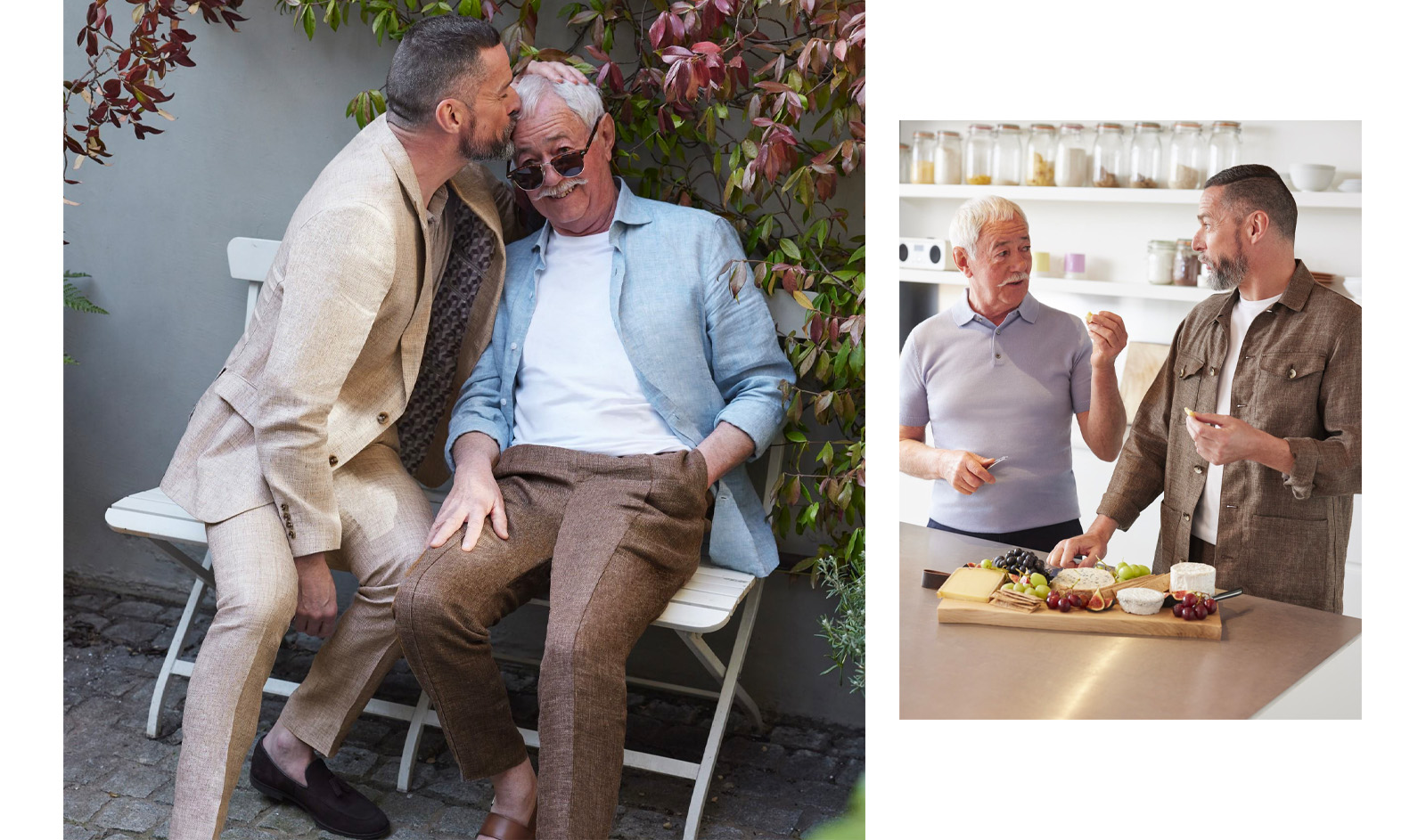 If your dad is in need of a great transitional layering piece, go with our merino zip-neck jumper. If he's been looking for the perfect pair of summer shorts, we can help with that, too. Our linen casual shorts will take him from the beach to dinner, and their comfortable fit and breathable material will keep him feeling (and looking) cool, no matter where he goes.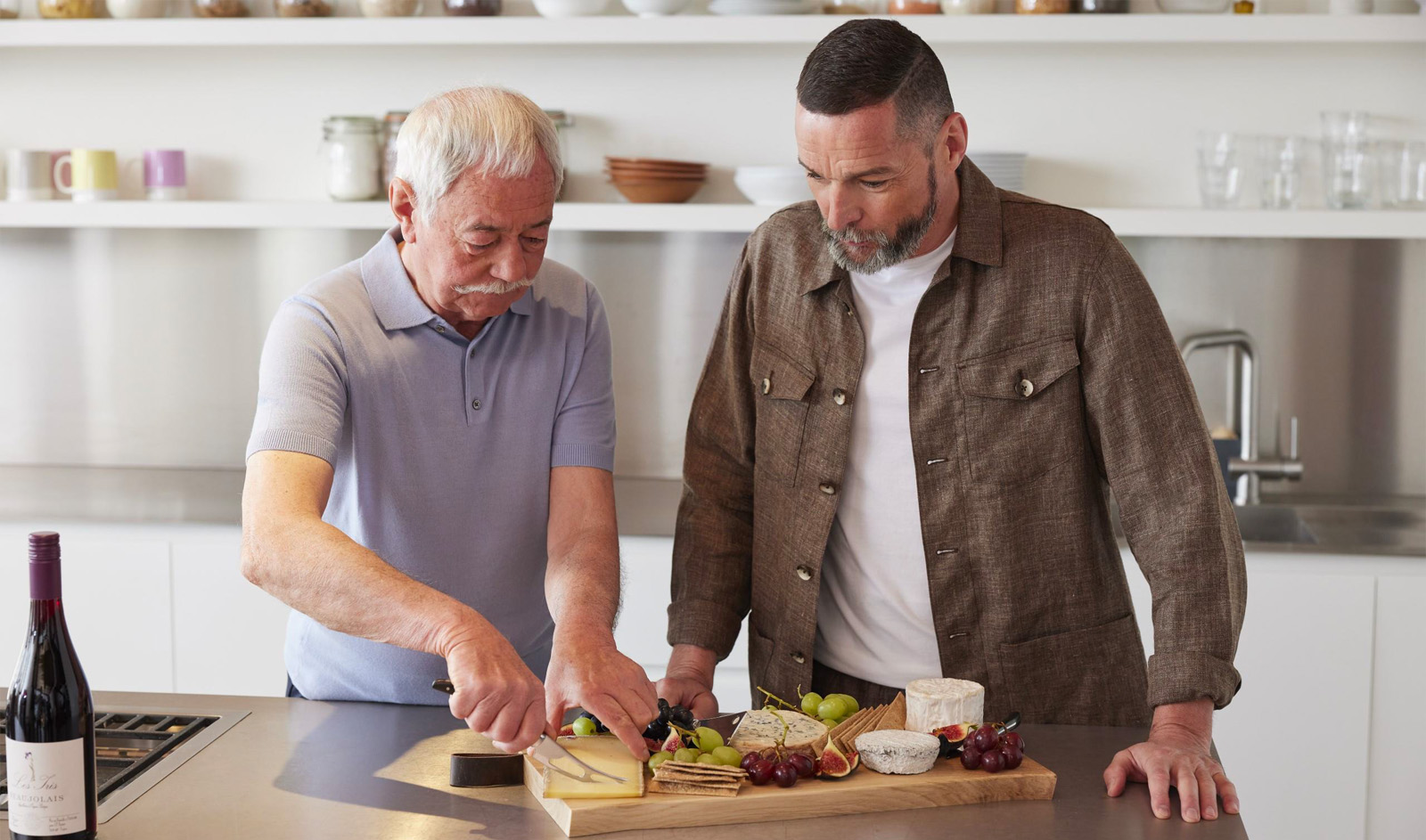 If you're looking for dad-approved accessories, our Roma trainers are a surefire hit. He can wear them with a suit for a smarter look, or dress them down with a pair of joggers and a polo. As well, a tie might seem like a run-of-the-mill choice, but we have something different. Our newest ties made with Liberty fabric offer a subdued hit of colourful florals perfect for any event he's got on this summer.
We can't forget to celebrate Fred this June 19, as well, since he's also a dad to his daughter, Andrea and his son, Lucien. "As a Dad, every day is Father's Day," he says. "My children are pure love ad infinitum."
Happy Father's Day from Fred, and to Fred and Claude from all of us at Moss.