HOW TO DRESS FOR ROYAL ASCOT
As the centrepiece of the British racing calendar, Royal Ascot is a prestigious event with a strict dress code to match.
The rigidity of the rules varies for the different enclosures, so make sure you get it right trackside with our guide to a winning look on any ticket.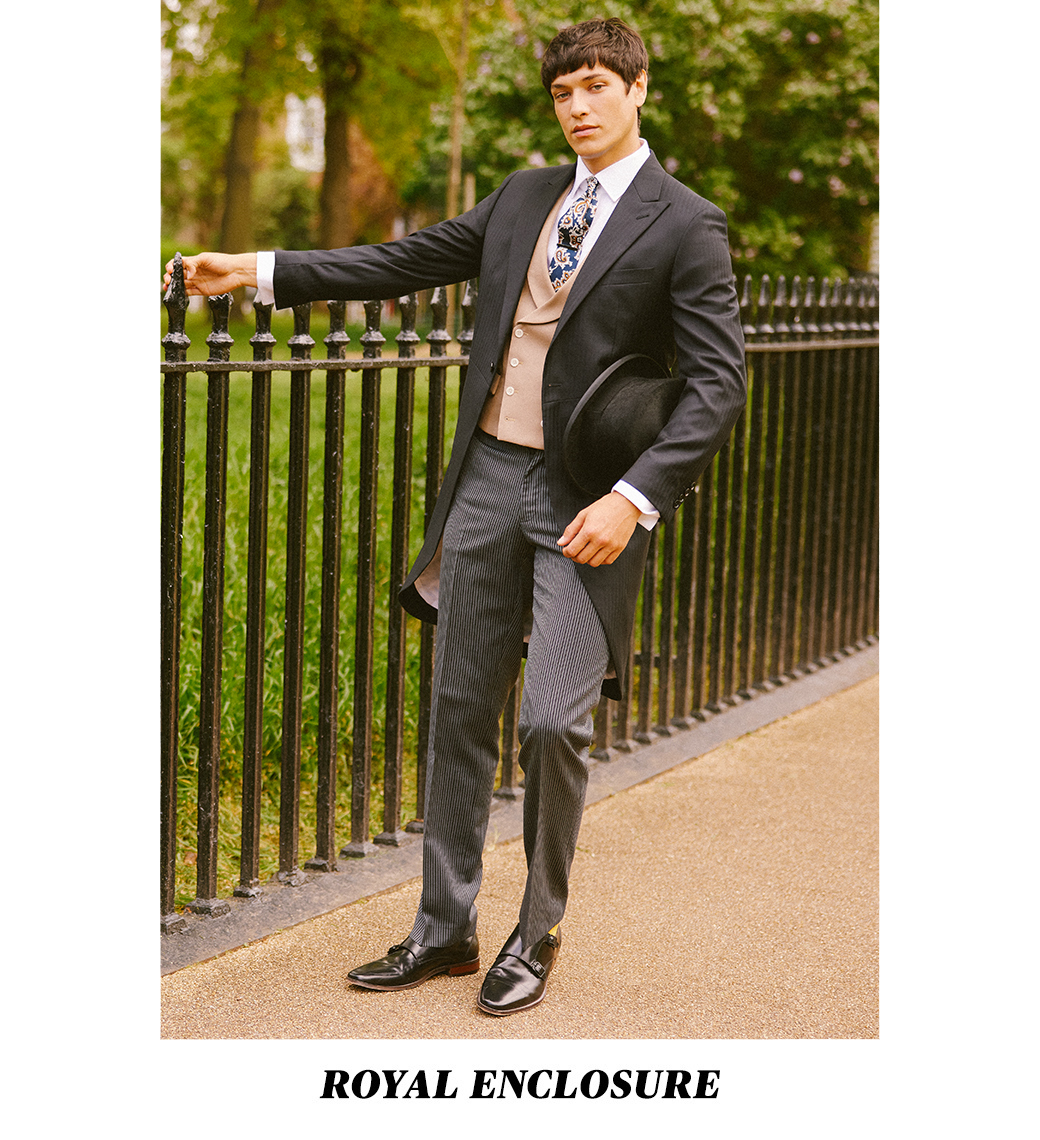 As the most esteemed ticket, it's essential you get your outfit right. You're required to wear a three-piece morning suit and a top hat is an absolute must. Black morning suits are the standard, but grey is also acceptable and looks great if the sun is shining.
We predict the double-breasted waistcoat as the look of the season – go the extra mile by picking one in a summery shade. As for accessories, ties (never cravats) are the accepted neckwear. Keep it sophisticated with a silk tie in a floral print or a simple splash of block colour rather than anything too showy – this is definitely not the time for ill-gifted novelty-wear. Shoes must be black and you'd do well to give them a serious polish.
If ease is your priority, hire your Royal Ascot outfit in-store or online from £59.95. We've got several dress code-approved options including our exclusive Royal Ascot morning suit. Specially designed for the British summer, it's crafted from luxurious pure new wool that'll keep you warm on an overcast day, but also regulate your temperature if the sun does decide to shine.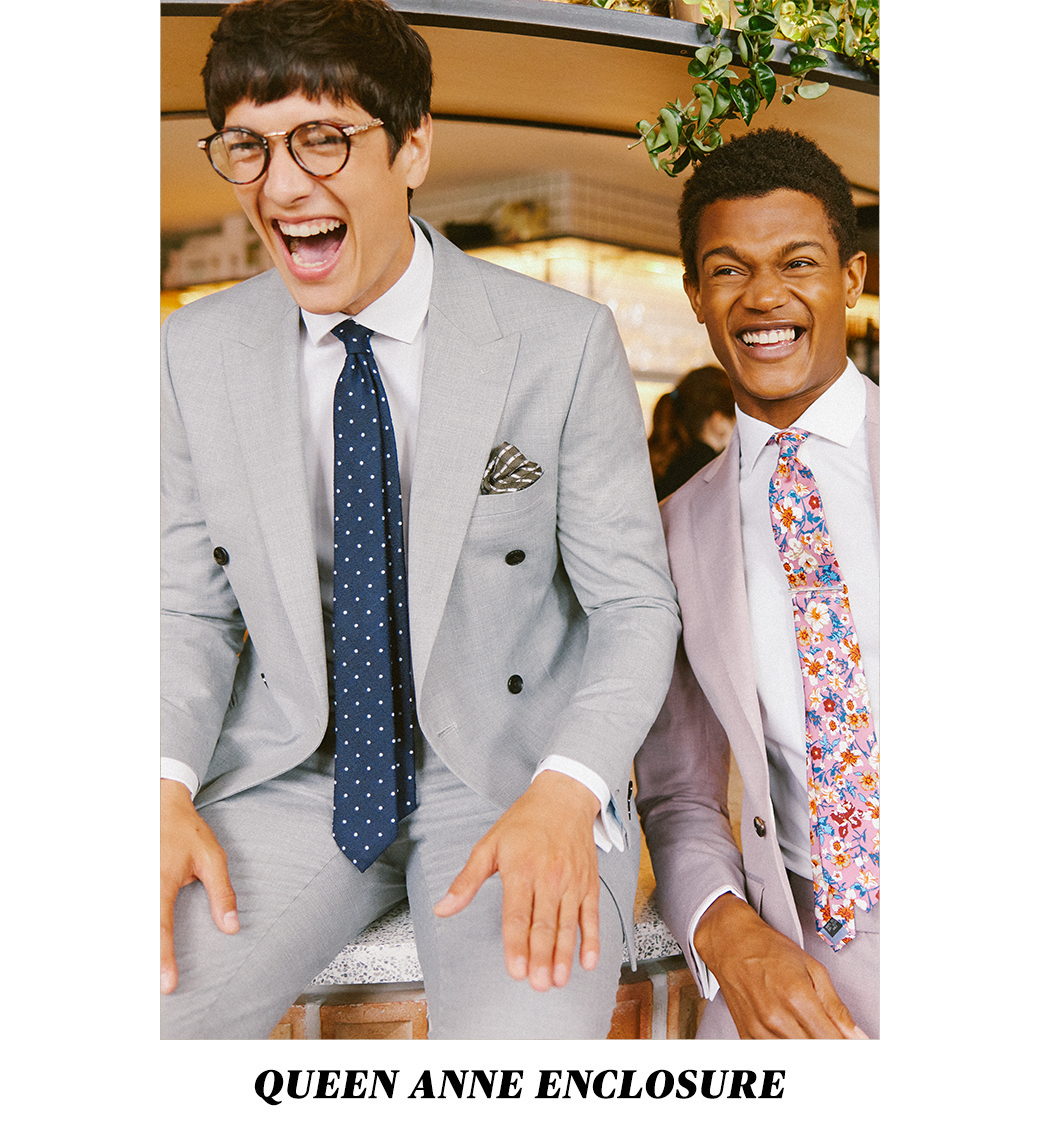 Not got a pass to the Royal Enclosure? There's plenty of action to be had elsewhere: the Queen Anne Enclosure gives you access to the Grandstand and the surrounding lawns with restaurants and bars.
Dress wear is not essential, but you will see lots of men still go for the full morning suit. It's not often you get to dress up like this – and this year more than ever – so feel free to go all out.
Otherwise, the rules say you need to wear a matching suit with a shirt and tie. We say grab the chance to get properly dressed up again in a double-breasted or pastel-shade suit with a silk tie and polished shoes.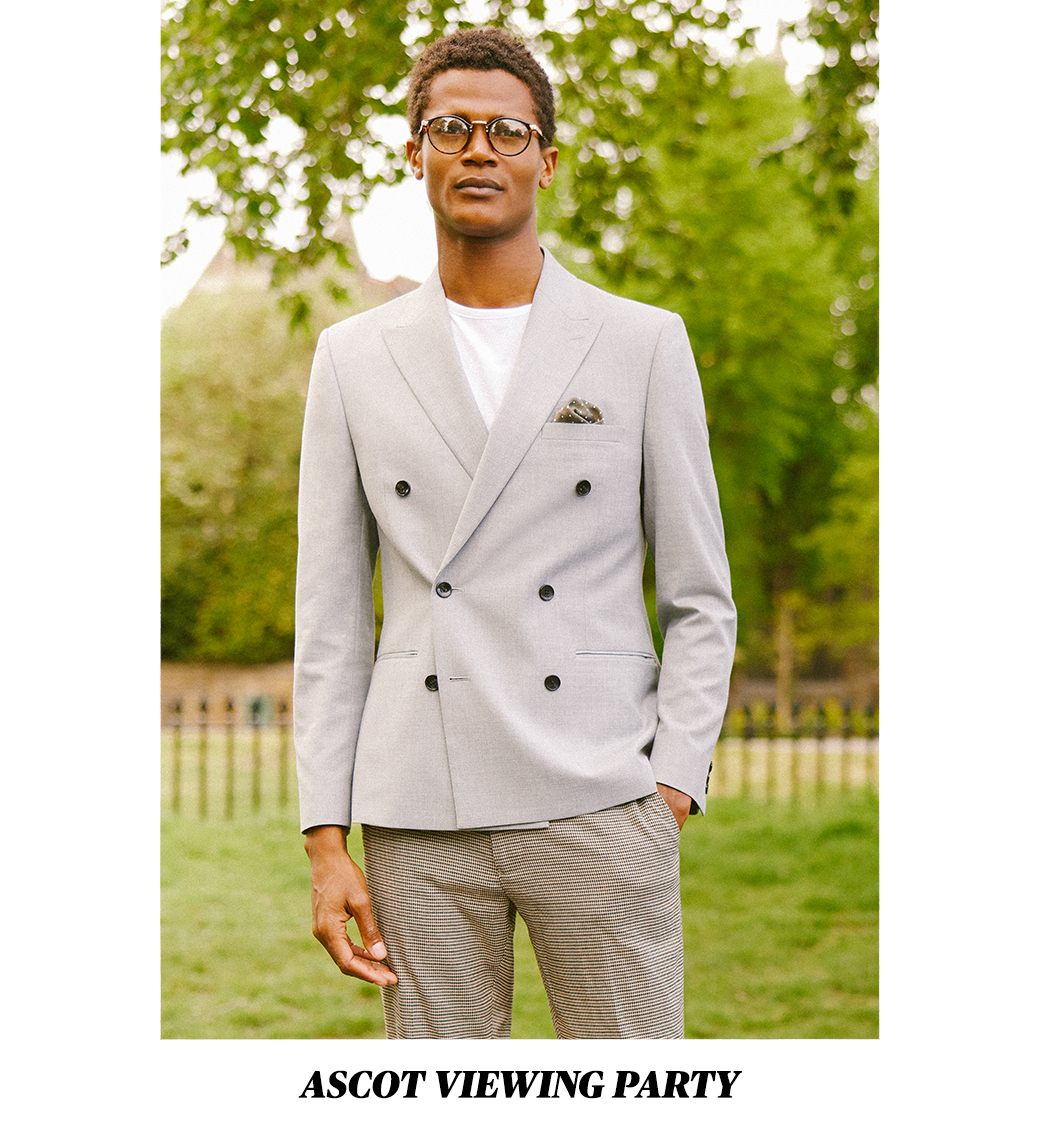 And if you haven't nabbed one of this year's limited tickets, you can still get into the spirit of things with a screening party. Get some friends round, some champagne in and a big screen to watch the action on. Encourage everyone to dress up and it'll be almost like you're there.
You could go for tails and tophats, but that might feel a little extra in the confines of your garden. Our tip's to style tailored separates together, like a double-breasted jacket and puppytooth patterned trousers. Skip the shirt and tie in place of a crisp white t-shirt, but tuck in a patterned pocket square for a final styling flutter.