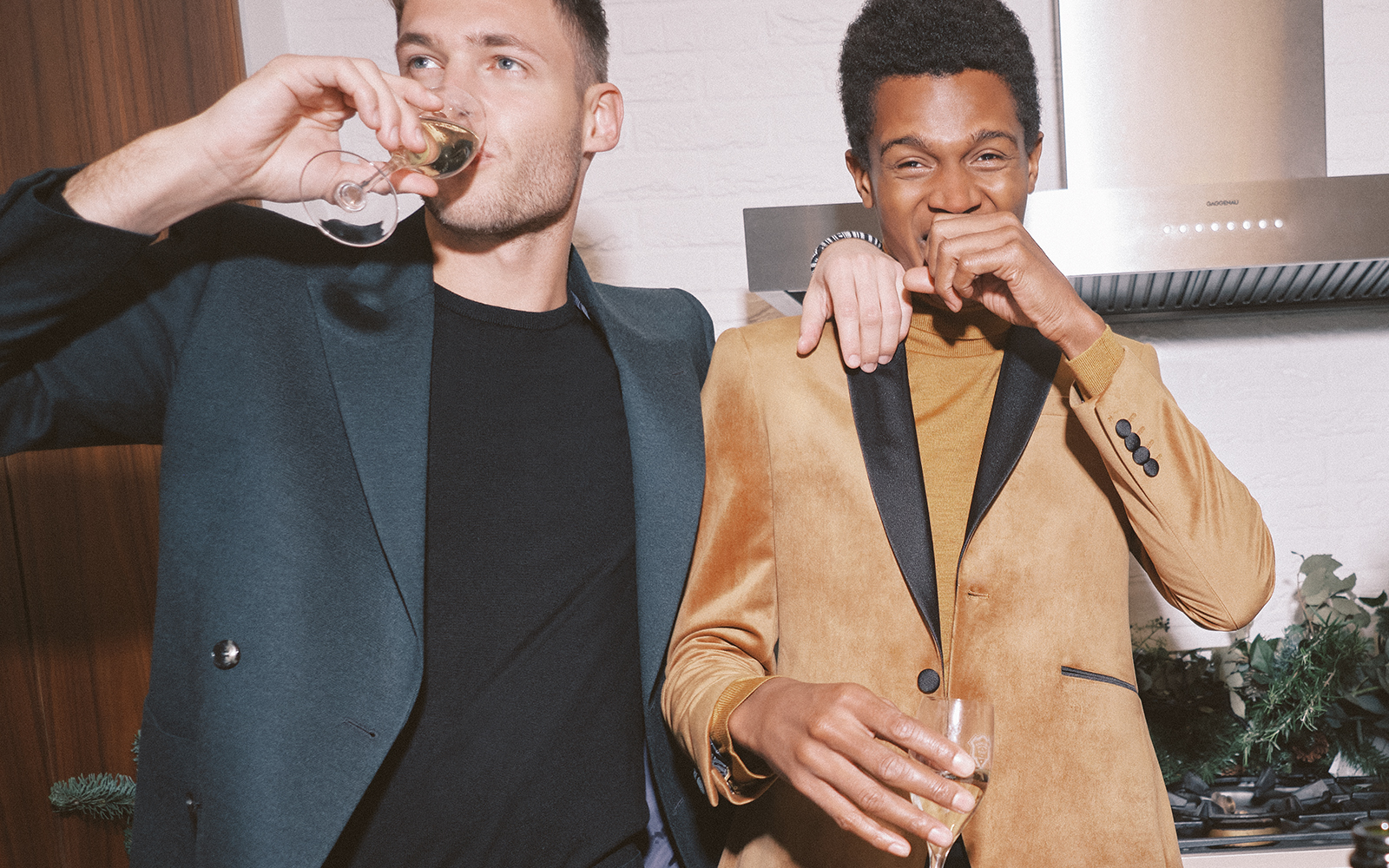 MAKE THE KITCHEN FLOOR YOUR DANCE FLOOR
Celebrating's definitely different this year. But rather than dwell on the things that aren't happening, make any moment feel merrier by wearing things that lift your spirits.
It starts with how you dress. We strongly believe dressing up is good for your mental wellbeing. And there are actual studies that support this too, with the theory of enclothed cognition telling us we embody the meaning we attach to our clothes. It follows, then, that the clothes you associate with good times are also the clothes that will lift your spirits.
So, the remedy to a festive season of staying in? Go all out with your outfit instead.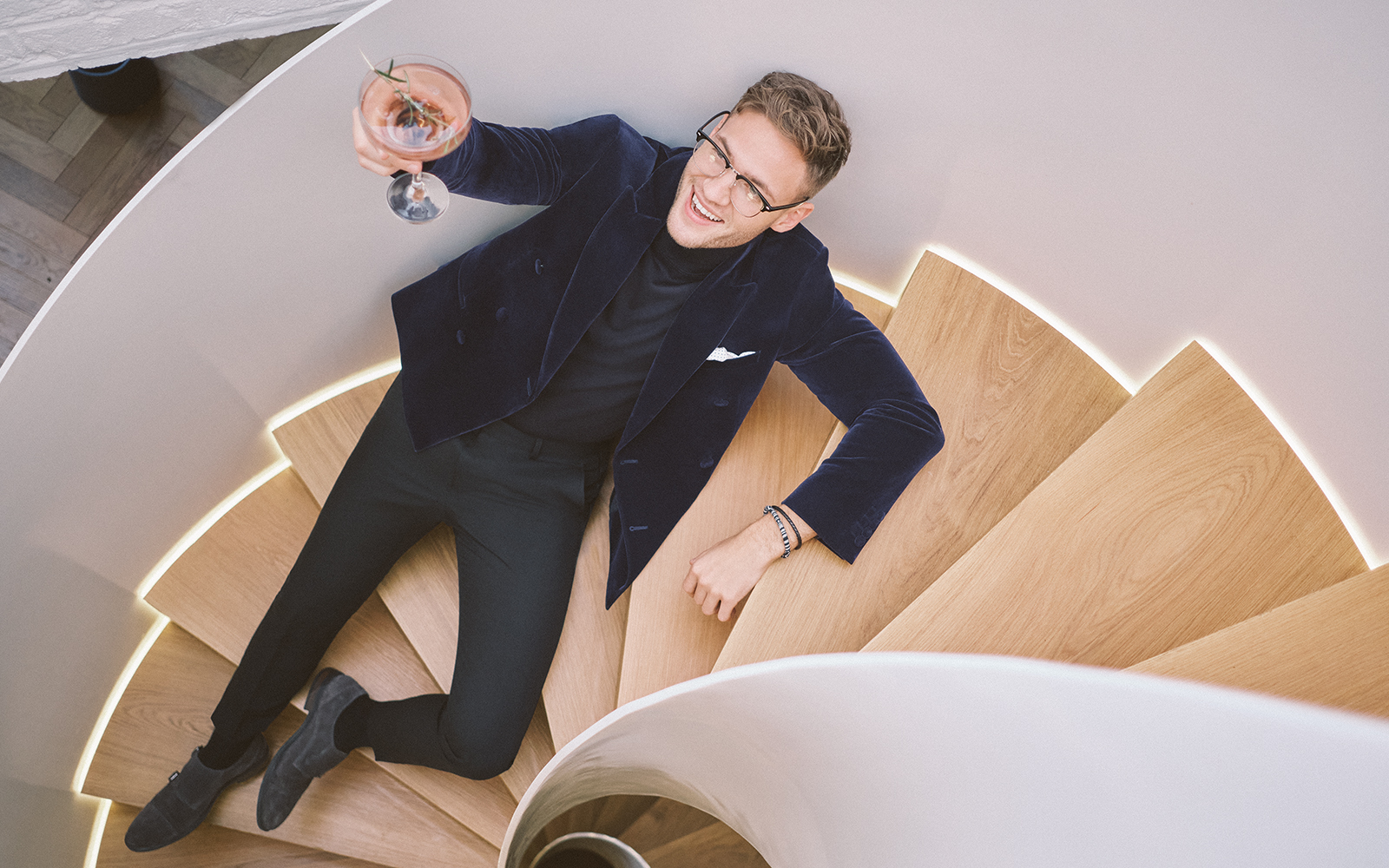 Bring the dance floor to your kitchen floor with some feel-good tunes and a party-ready outfit – we challenge you not to feel festive in a plush velvet jacket.
Bringing out the boardgames? Match the nostalgic comfort of retro entertainment with a deep-toned rollneck jumper or this season's trending cord shirt.
And if you're having select few over for some festive food, everybody will appreciate a host that's made the effort.
After a year like this year, wearing a suit will be a small change but a welcome one. It's the little ways we show up this season that'll make it all the merrier.

SHOP FEEL-GOOD FESTIVE STYLE