"Layer a gilet over jersey for added warmth, or choose a linen set for maximum breathability. It's all about pairing things that work to your temperature regulated when the weather can't make up its mind."
– Fred
A gilet makes sense for transitional weather, because it offers a medium amount of warmth thanks to the lack of sleeves. But, if you can't bring yourself to wear a full-on nylon gilet, enter our brand-new linen version. The lightweight fabric offers up a perfect spring twist on a cold-weather staple. Layer your gilet over a knit hoodie, or even over a T-shirt for warmer days, and you'll be both warm and seasonally appropriate. Also, the neutral oatmeal shade will go with everything in your wardrobe.
Two for one
Again, anything linen makes for an ideal spring layering piece. But, with this set, you get twice the options. Wear both pieces together over a knitted T-shirt or a jumper, wear the joggers with a warmer jacket, or wear the overshirt with a knitted polo and jeans. The options are endless, and because the linen is light and breathable (and the tone is neutral), you can layer this set over or under just about anything.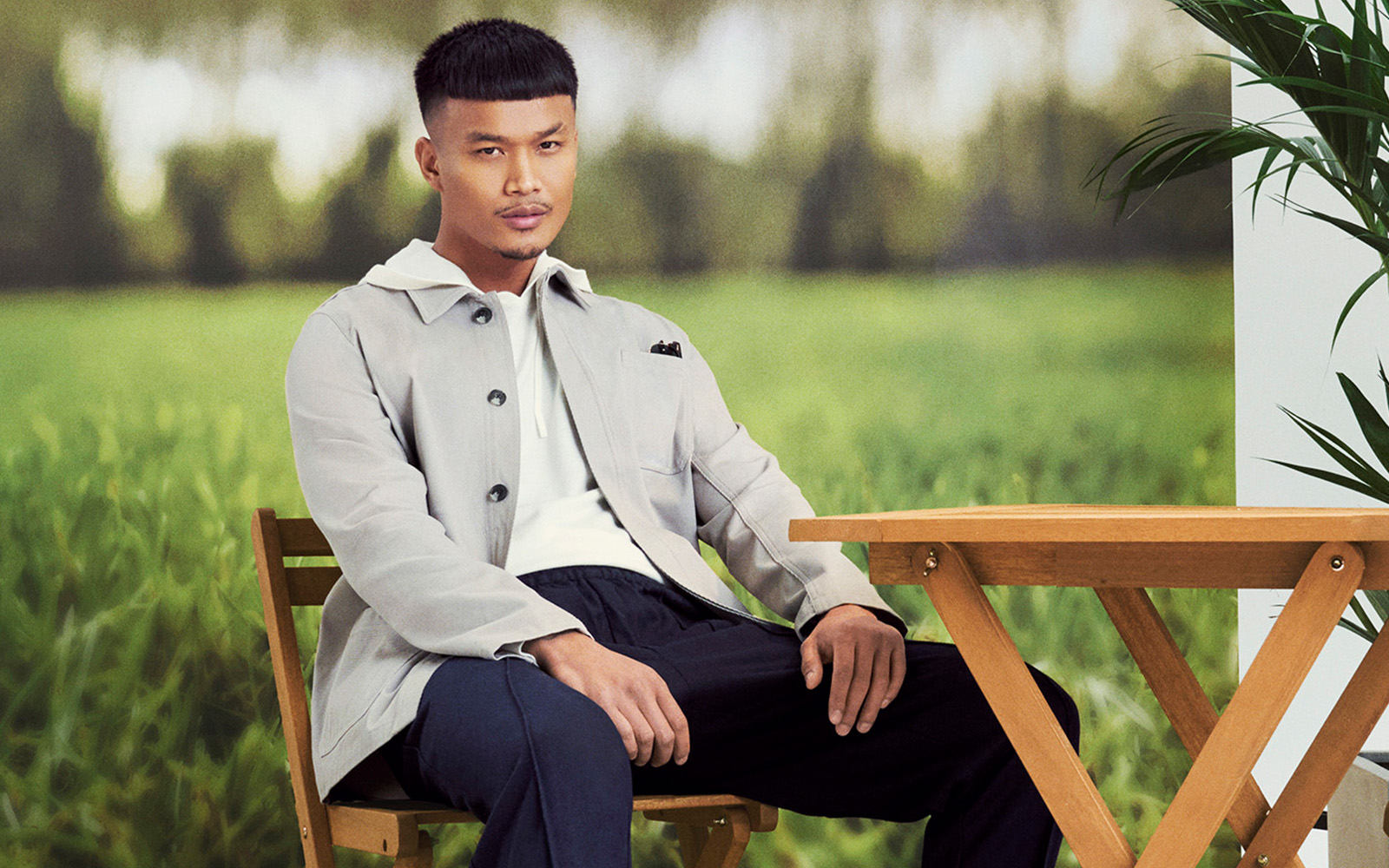 Hybrid dressing
Multi-functional pieces are exactly what you need for unpredictable weather. That's why our chore overshirt can make spring dressing that much easier. It looks like a shirt, but its heavyweight cotton and structured silhouette give it a little more substance. You can wear it with shorts and a knitted T-shirt when temperatures rise, or joggers and a jumper to dress it down and warm it up. Thanks to the overshirt's clean lines and neutral colour, feel free to wear it with brighter hues, or go tonal and wear all-over earthy shades.
Suit up
If you have an event or an interview in the spring, choosing the right suit can be a challenge, especially if you're not sure about the weather or the dress code. This brown-and-ecru check suit is cut to a clean, slim fit, and crafted with a bit of stretch to keep you comfortable all day. Its neutral tones also mean it can be dressed up and down. That means you can layer it over a casual button down, an Oxford shirt, or even a knitted polo. Of course, you can also break it up and wear it as separates, using the jacket as a top layer over a lightweight jumper, or the using the trouser to dress up a jumper. The options are endless with this versatile suit.