Common sense dictates that you should start with the thinnest layer first (the one that sits next to your skin) and work outwards, so your choice of fabric is vital. A cotton t-shirt is the perfect starting point but you might also want to consider something a little more substantial such as a fine-knit jumper.
Choose one with a decent amount of wool, as it's naturally brilliant at regulating your temperature and will also wick away moisture (if you've ever experienced trapped cold sweat against your skin, you'll understand why this is so good).
Next, you need a mid-layer to help trap body-warmed air. A shirt in cord or brushed cotton will sit snugly next to your base layer without adding too much bulk.
The gilet – which is actually the French word for 'vest' – is a great piece of winter kit. Wear it under your coat or throw it over a shirt and tie, either way this no-brainer will kick your layering credentials up a notch. Pick one in a tech-packed fabric to help lock warmth in.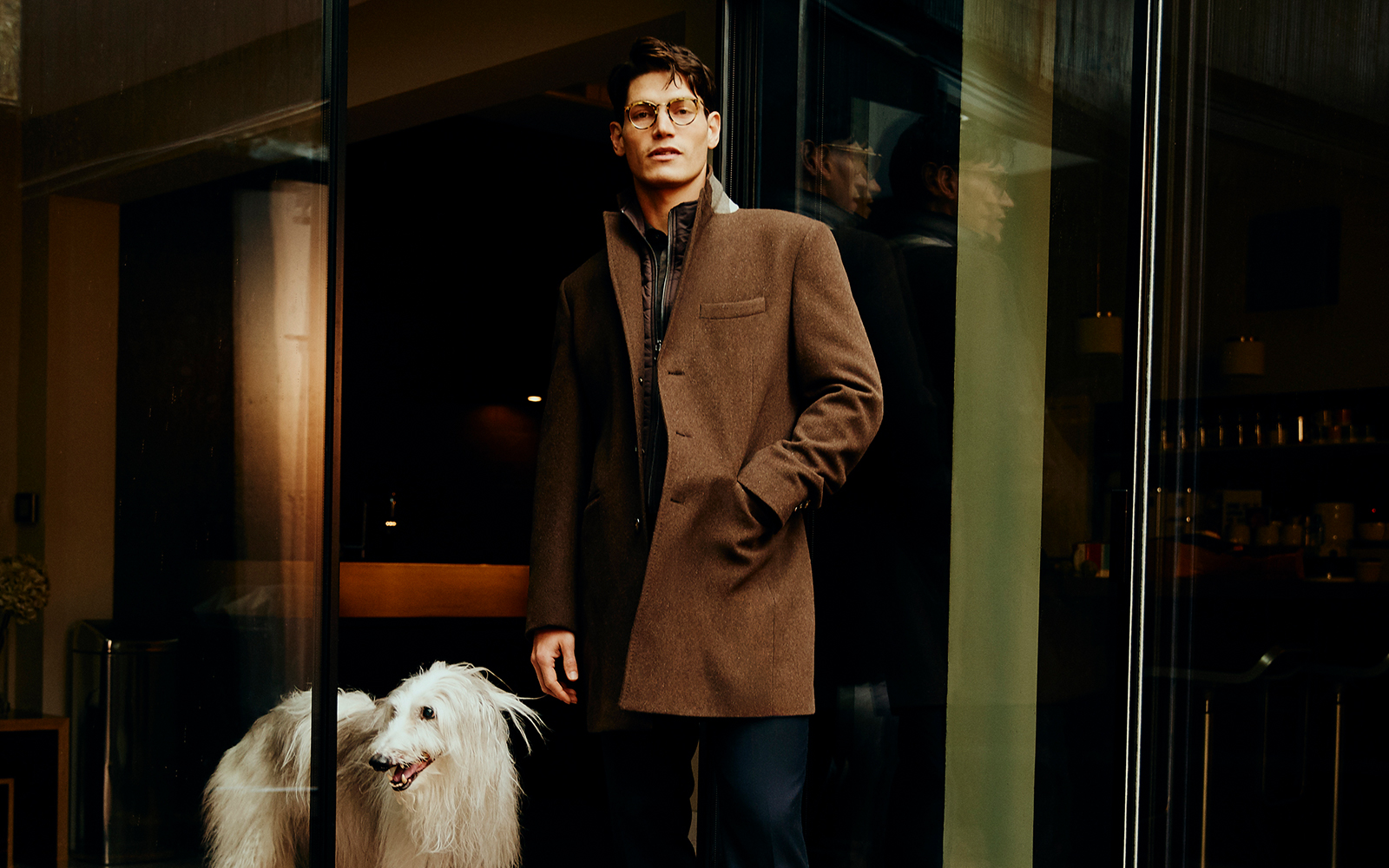 The top layer
And finally, the star of the show – a great winter coat. Take your pick: a classic overcoat in double-faced wool you'll come back to year after year, technical fabrics engineered to tackle cold weather, or a statement check or double-breasted style (or even one that's both).
Don't forget the extras: hats, scarves, gloves, the lot. Yes, they'll keep your extremities warm, but they're also an easy way to take your look to true master-of-layering territory.

SHOP COATS