It's officially holiday season, and we all certainly deserve the chance to explore somewhere new and take a break from everyday life. Packing for a holiday can be as stressful, so our style experts have created a guide to help you reach your destination looking as stylish as when you set off.
PLAN YOUR AIRPORT OUTFIT
Whether you have an early morning or late-night flight, you usually leave your house looking your best, and you don't want to reach your destination looking crumpled or dressed too light or too heavy for the weather. We recommend that you go with light and airy materials, layered, so you can move with ease.
For us, the perfect men's travel outfit would consist of a linen shirt paired with a pair of chinos and slip-on shoes, or for a more casual look, put together a cotton shirt with a pair of jersey joggers.
For travelling, linen is a great choice simply for its versatility. It is breathable and absorbent, exactly what you need for a long-haul flight. With this kind of outfit, you also have the choice to layer up or down without compromising any of your hand-luggage allowances.
STYLE UP YOUR HAND LUGGAGE
When travelling in style, thinking about what hand luggage to take is just as important as figuring out your airport outfit. The type of luggage you want to take can be affected by where you are travelling to, how long you're going for, and your airline's allowance.
The most common colour chosen by travellers, whether it be for a travel bag or weekend bag, is either black or brown. This is because both colours are dark, meaning it isn't as obvious if there are any marks or wear and tear.
However, with a dark-coloured piece of luggage, you're more likely to lose your suitcase and you might miss it on the carousel. For this reason, you could consider a bright, bold colour that stands out from the crowd. To step up your style a little more, hard-shell suitcases and four-wheel suitcases are a great choice for a more luxury approach. They are also a lot easier to use so you can glide in style across the airport.
PUT YOUR BEST FOOD FORWARD
Step in style at the airport but remember comfort is key. When travelling for a long time, your feet will probably get tired. Slip-on trainers and casual loafers are both solid choices for the airport to avoid the hassle of laces, especially when rushing through security. They can be dressed up or down, and they're lightweight and breathable, exactly what you need as you queue to board your flight.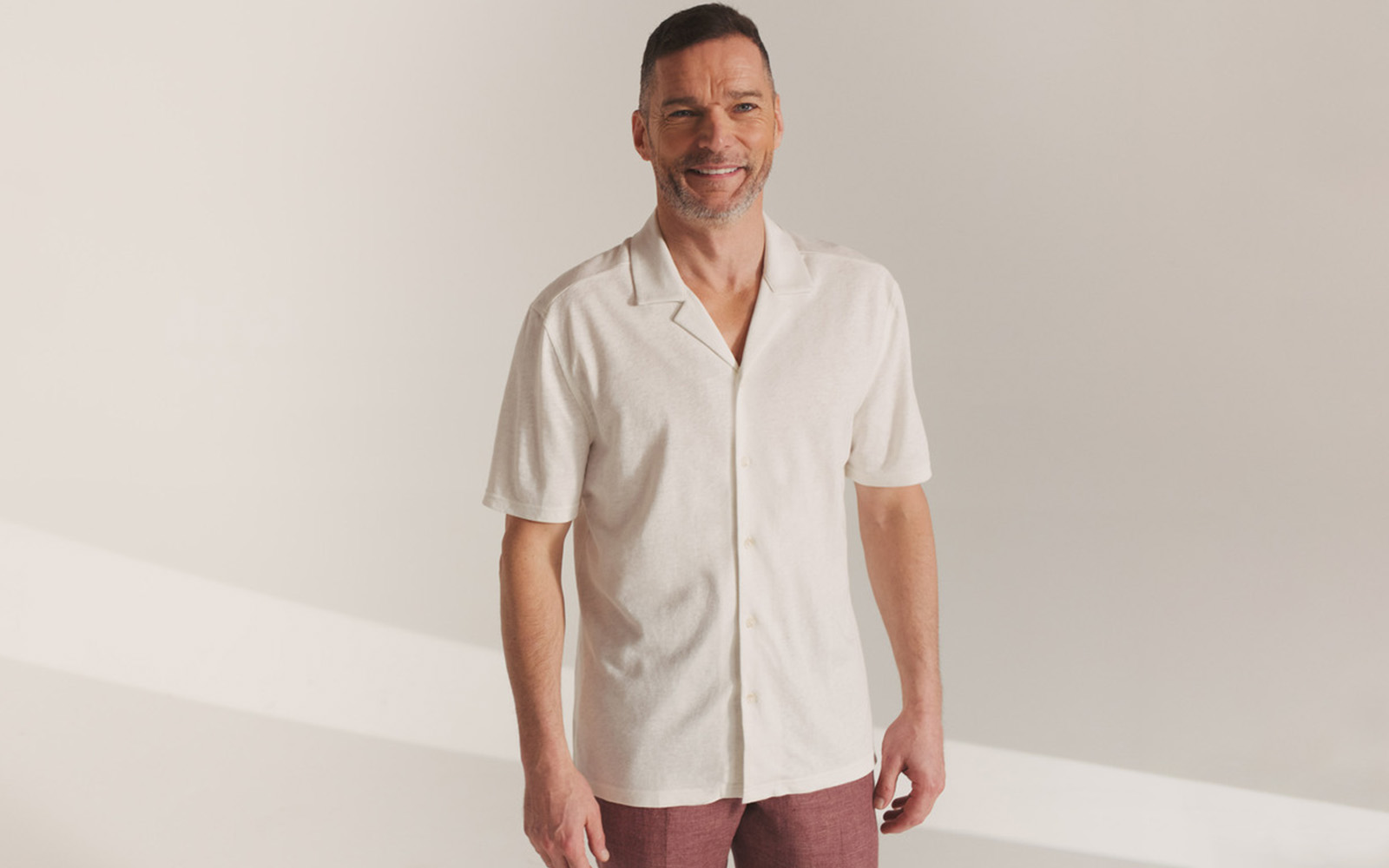 PACKING TIPS FOR TRAVEL
For us, travelling in style and packing light go hand-in-hand. Trying to fit all your favourite outfits into a suitcase can be overwhelming and dampen your pre-getaway excitement.
Whether you prefer to pack weeks in advance or wait until the last minute, here are some tips to help you pack your favourite clothing items without compromising for space.
PACK LIGHT
If you're jetting off to warmer spots, try not to pack any bulky items like boots or jeans as they can take up a lot of space and push that weight limit. We recommend light materials like cotton and linen. If you can't live without your jeans, try rolling them up to make them easier to pack and save space.
ORGANISE YOUR SUITCASE
Think about suitcase organisers. You can buy entire sets dedicated to making the best use of space, or you can DIY it by dividing your suitcase into compartments using cardboard or shoe bags.
CLEAR TOILETRY BAGS
After a tiring day of travelling, the last thing you want to see is your shampoo leaked all over your favourite shirt. You can avoid this by placing all your toiletries in a sealed, waterproof washbags. Even better, if those bags are clear, you can find exactly what you're looking for without having to rummage around and ruin your organisation.
KEEP IT SMELLING FRESH
After a long-haul flight, your clothes can sometimes smell a little less than fresh. You can avoid this by taking a fabric dryer sheet with you to keep your clothes smelling clean and fresh throughout your trip.
Stay in style as you take your well-earned break with the Moss casual collection.