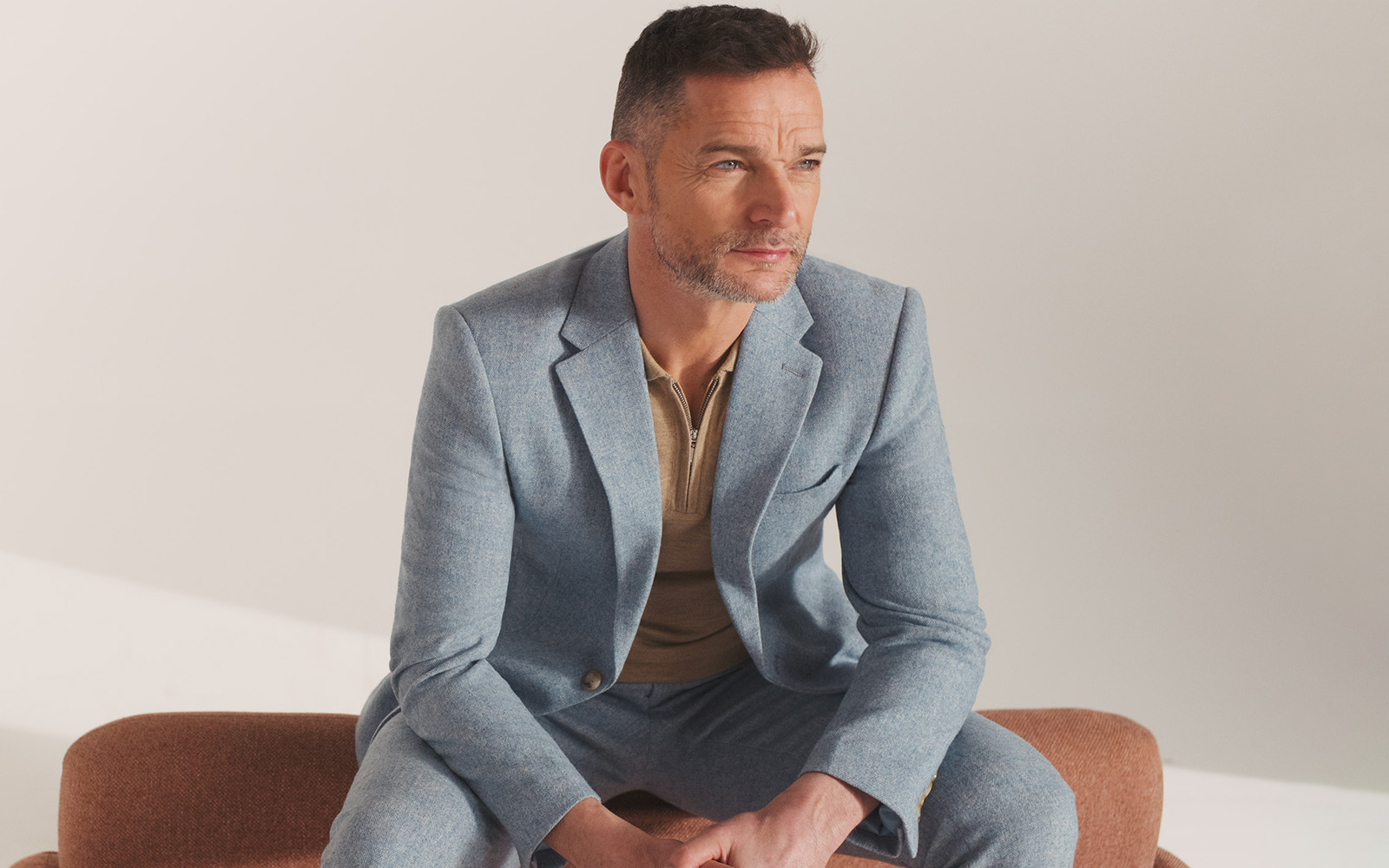 HOW TO WEAR TWEED NOW
THE MENSWEAR CLASSIC RESPUN
• WORDS: L. HOLMES
Originating in Scotland in the nineteenth century, tweed soon earned the reputation as the go-to textile for the high-born country living set; they quickly realised that clothing fashioned from this sturdy weave was excellent at keeping the cold at bay while they were galavanting about outdoors. And although its popularity may have waxed and waned over the last one hundred years or so, today it's still a fabric that a style-conscious man automatically turns to when there's a decided nip in the air. Only this time, tweed looks just as confident when worn in town as it does in the country.
DOES THAT MEAN I CAN WEAR A TWEED SUIT TO WORK?
Of course: tweed is that rare breed of a fabric that has successfully morphed from countryside uniform to workplace-ready togs, so whether you're working at the office or from home these days you really can't go wrong (though we suggest you leave off the tweedy hunting cap). Our newest tweed suits are slim cut, lightweight and breathable – faultless working arsenal styled with a shirt and tie for meetings with the boss, or with a T-shirt for a look that's pulled together but completely at ease.
WHAT ABOUT COLOURED TWEED – HOW EASY IS IT TO PULL OFF?
Coloured tweeds are so easy to wear in your day-to-day life, that you'll end up wondering why it's taken you so long to get on board. For those a little hesitant of wearing colour, you'll find the texture and tweed's matte finish tones down vivid colours. A khaki tweed suit is definitely less out-there than wearing, say, a linen suit in the very same shade.
For a subtler take on colour, try a tweed with a contrast-coloured check. Team yours with tonal separates (some knitwear and tailored trousers, for example) as an assured take on the trend.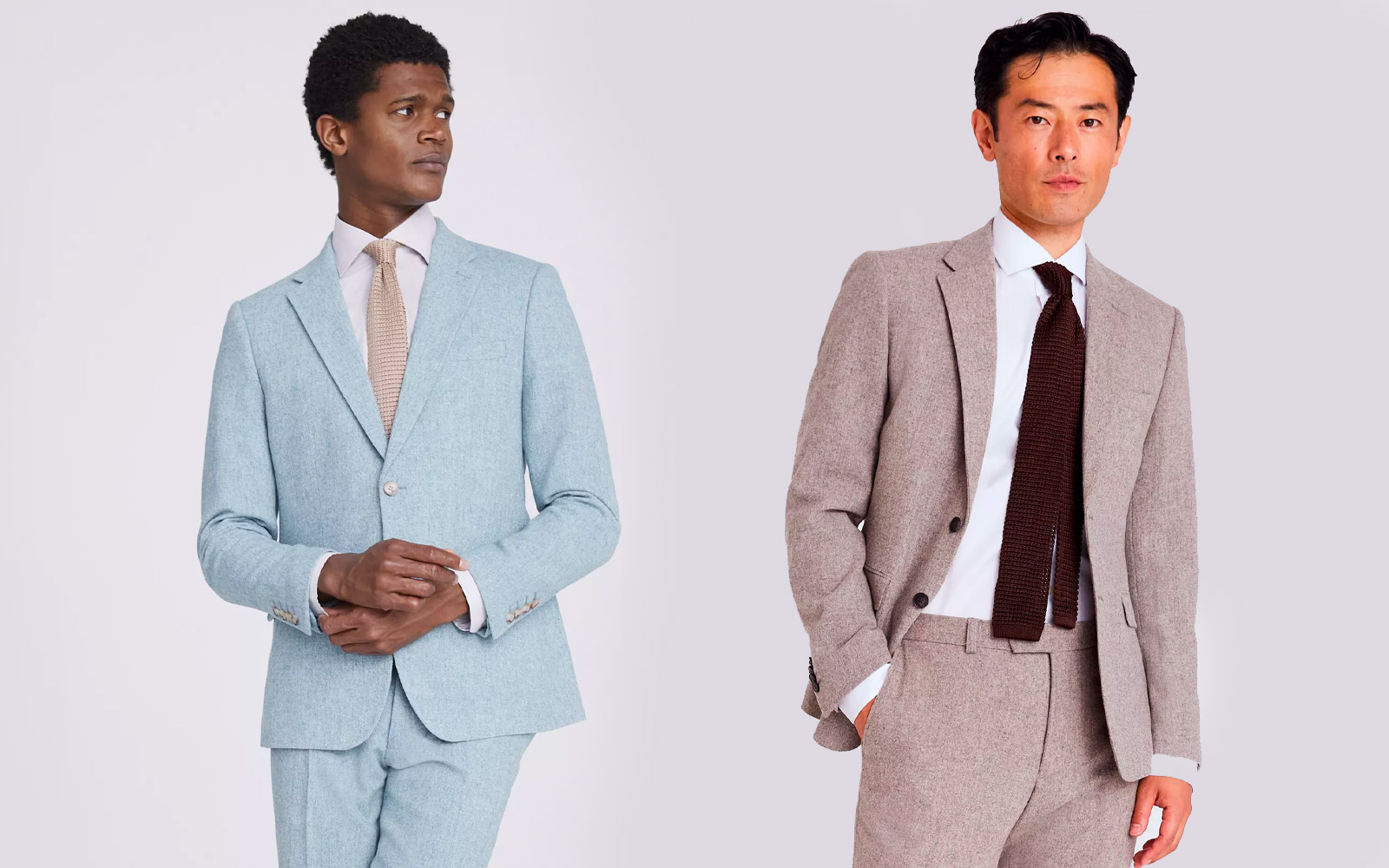 SOUNDS GREAT, BUT CAN I WEAR TWEED WHEN I'M NOT WORKING TOO?
Yes, and with the minimum of effort on your part: wear your tweed trousers with a roll-neck jumper or a T-shirt for an uncomplicated yet contemporary feel. Not only will this balance the bolder tweed off against such simple basics, but it also ticks the box for comfort – a non-negotiable whatever your plans these days.