Not sure what to take on holiday? We want to make packing your suitcase as easy as possible, so you don't need to overthink your holiday outfits.
If you're heading somewhere hotter than the UK: think sunshine and summer clothing. It's all about layering, keeping cool and wearing fabrics that'll keep you looking good and staying fresh.
Remember to think about how long you're going to be away for, where you're going to and to look at where you can mix and match to save some much-needed case space. Don't forget that airport outfit either, sometimes you can't beat a pair of joggers for long-haul.
Planning your outfits based on the type of holiday you're having, and the events you're attending is key. There's no point in a case full of beachwear if you're going to be heading for sophisticated dinners and sightseeing, or putting together a ton of first date outfits if you're going away with your friends.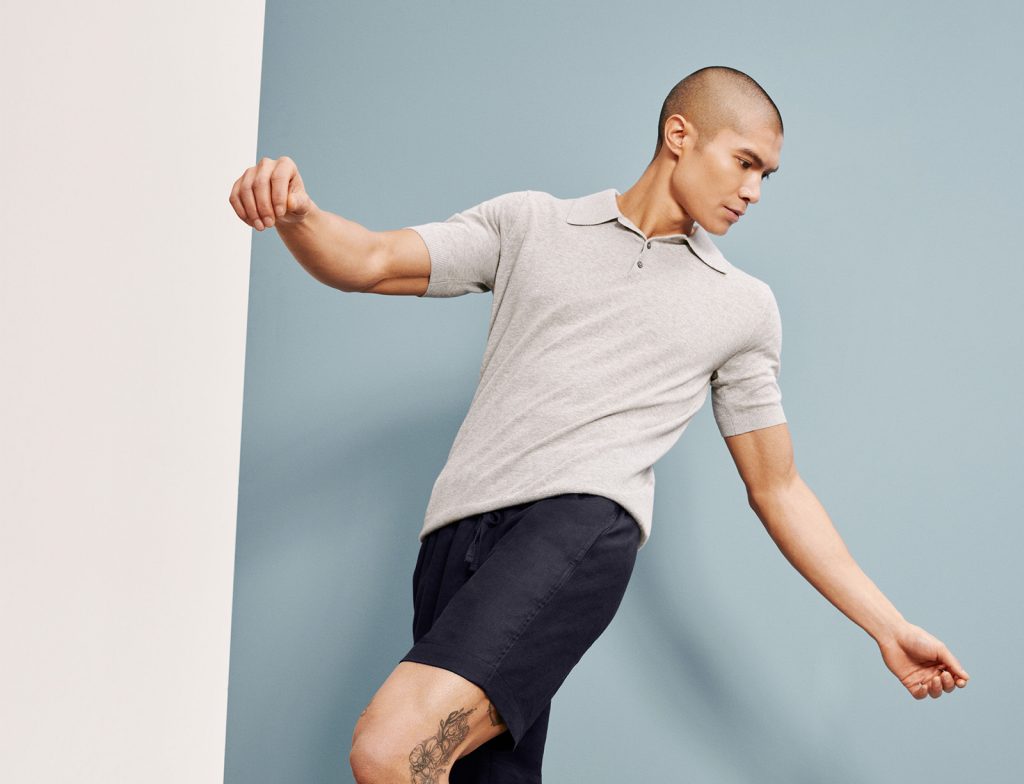 Here's what we'd recommend as must-have men's holiday clothes this summer:
• Classic lightweight t-shirts
• Smart shorts
• Casual shorts
• Casual shirts, short sleeve shirts or linen shirts
• Trainers
• Polo shirts
• Chinos
• Linen trousers
• Overshirts
• Underwear
• • Flip flops or sandals
Wondering whether the weather's going to change or going out of the summer season? A linen gilet, hoodie or a shacket can help you to stay warm without being too bulky. Depending on where you're going to be hanging out and what you'll be doing while you're away you might want to take your favourite suit or smart shirt and trousers with you too.
If you're in need of some more event-specific styling tips for your summer travel plans, let's take a closer look at the hottest styles to wear for every holiday eventuality.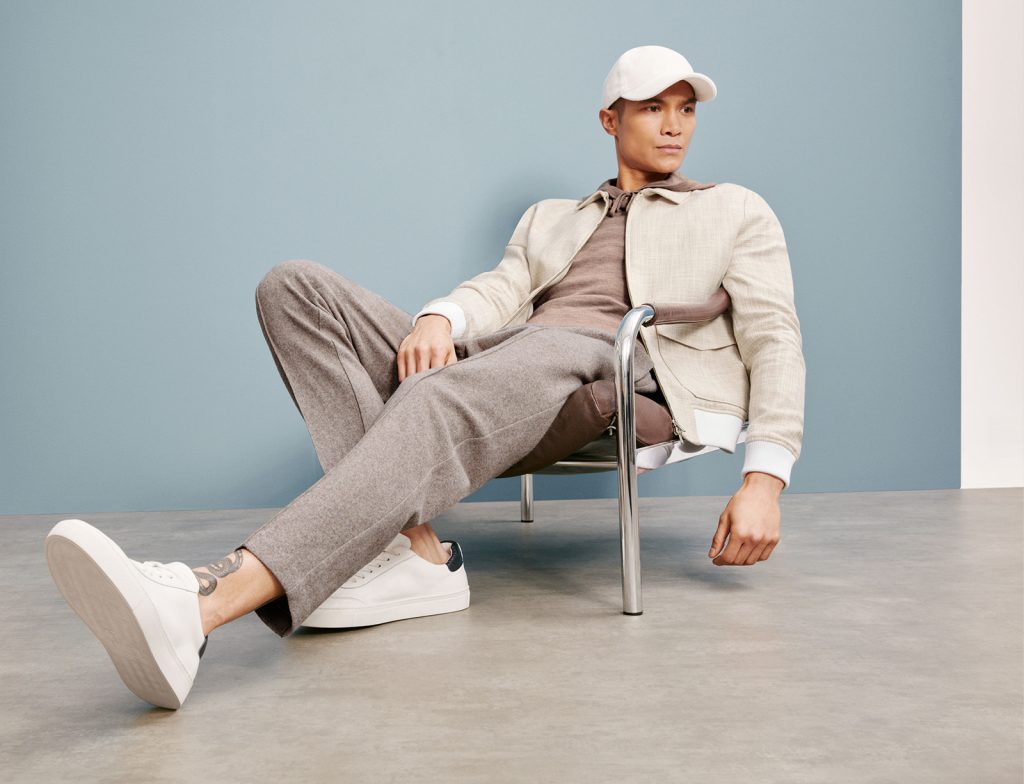 What to wear for a holiday night out
We love the oatmeal linen formal short for an easy neutral that works with almost any other colour. Their regular fit makes them easy to wear while being anything but basic. They look just as good with a white short sleeve shirt as with a sage green tee or a polo shirt for a more relaxed look. Style according to your venue.
Heading for a meal for two
Going for a romantic meal for two? You're going to love this khaki linen safari shirt and shorts. Pair them together with a simple white tee for a stylish, on-trend holiday look (it comes in brown too if that's more your colour). It has patched pockets and patterned buttons to make it less formal and far more holiday vibes.
Made from linen – aka everyone's favourite relaxed holiday fit – with Sorona® twill to make it wrinkle way less than standard linen. That means less time ironing and more time enjoying when you're away, plus it's plant-based and better for the environment.
Hitting the beach
The obvious answer when it comes to hitting the beach is swimwear. Depending where you're heading though, the beach can be less about sunbathing and more about making an impact. We love a layered look for the beach, so this oatmeal linen overshirt works amazingly well for just that. If you want to go matchy matchy (we approve), then it comes with oatmeal linen trousers that have a relaxed fit that definitely works when it comes to men's summer clothing.
Days out
What you wear for a day out will hugely depend on where you're actually going. But for a straightforward sightseeing day, try out the capri tan leather sandal so you can stay cool, comfy and stylish while you check out the sights on offer. A simple set of casual shorts and a laid-back tshirt are all you need to head out on your travels. You can always add an overshirt if you want to stay out of the sun or have the option to add another layer to your outfit.
Shopping
You don't need to overthink it for shopping, a simple shorts and polo shirt combo will work, whether you're heading to a rustic market or a huge shopping centre. This is the time to think about casual fits and comfort – you're probably going to be doing some walking (do yourself a favour and throw on your fave trainers), and you might be trying on some outfits so you want to make it as easy as possible.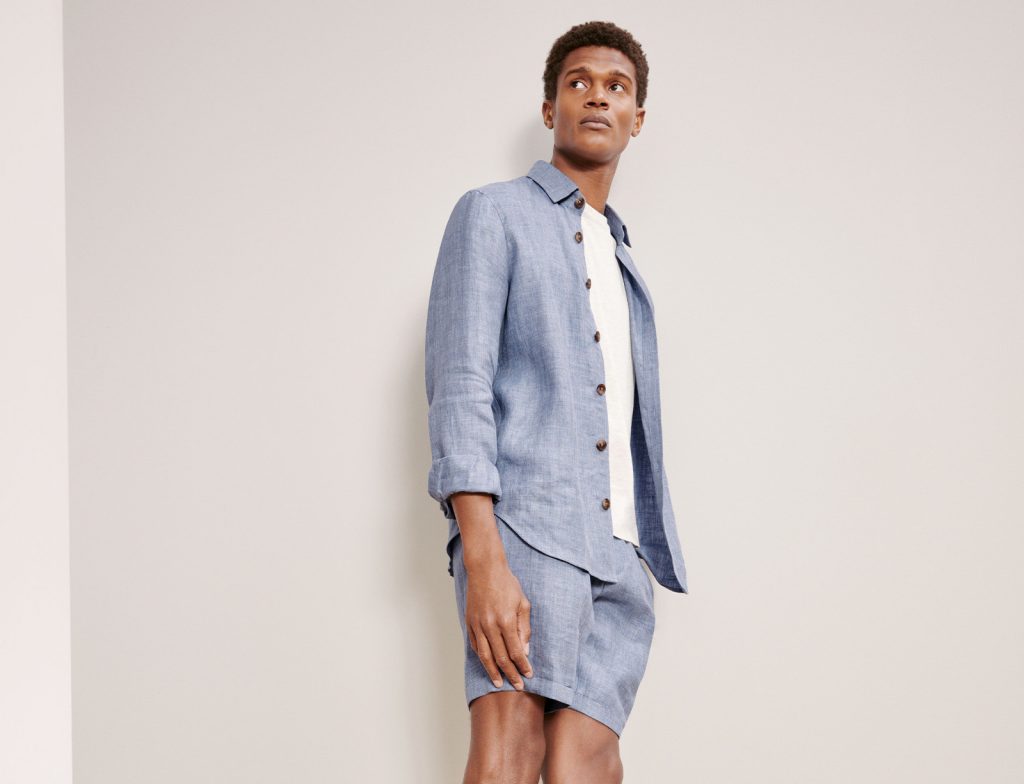 How to pack for travel
If you find packing for your holiday a struggle, then you're definitely not alone. Start by thinking about where you're heading, how long for and what you're going to be doing when you're out there. You also need to have that all-important luggage limit in mind – overpacking isn't the one when you're flying out somewhere.
When it comes to packing, think about where you can mix and match your clothing. You probably don't need a pair of trousers for every single night you're away, but for t-shirts and tops that can change your whole outfit then you can pack a little more. Plus they're mega lightweight and shouldn't take up too much space in your case.
Ideally, you want to pack fabrics and outfits that are pretty low maintenance. Ironing and steaming clothes in a hotter climate is no fun at all, especially if you don't have the space to stop them from getting crumpled up again.
Need more casual outfit ideas for your summer holiday plans? Check out our casualwear section for stylish, comfy and relaxed fits that make up the perfect summer clothes for men, wherever you're heading.