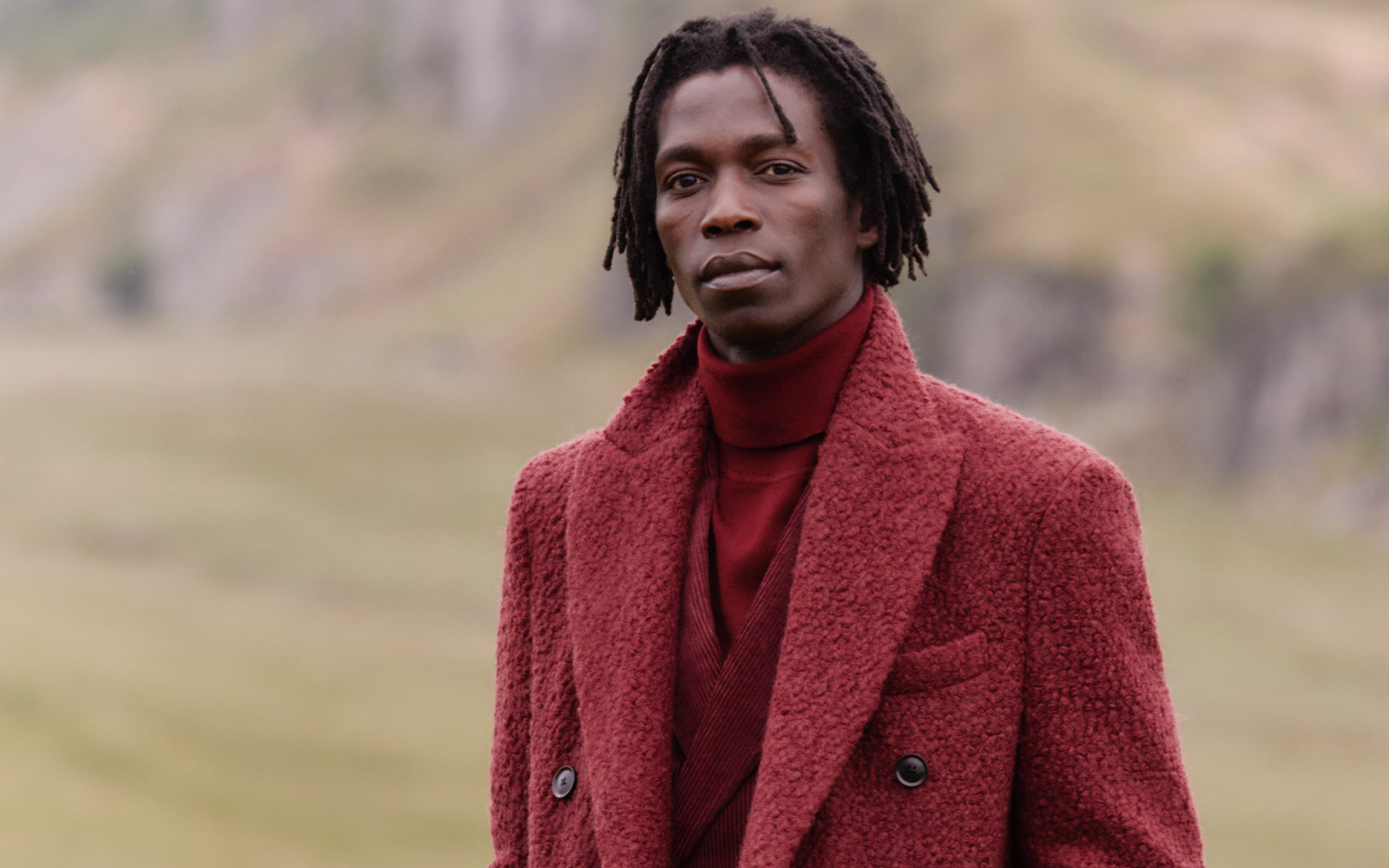 OUTERWEAR MADE FOR THE BRITISH WINTER
Coats don't just have to be a winter warmer; they can add a touch of colour, texture or layer of sophistication, or complete an outfit altogether. However, living in Britain means being prepared for whatever weather comes your way, so having a collection of weather-appropriate outerwear is a necessity. As we head into the colder months and the rain clouds draw in, it's time to update your coat collection and prevent the weather from catching you off-guard.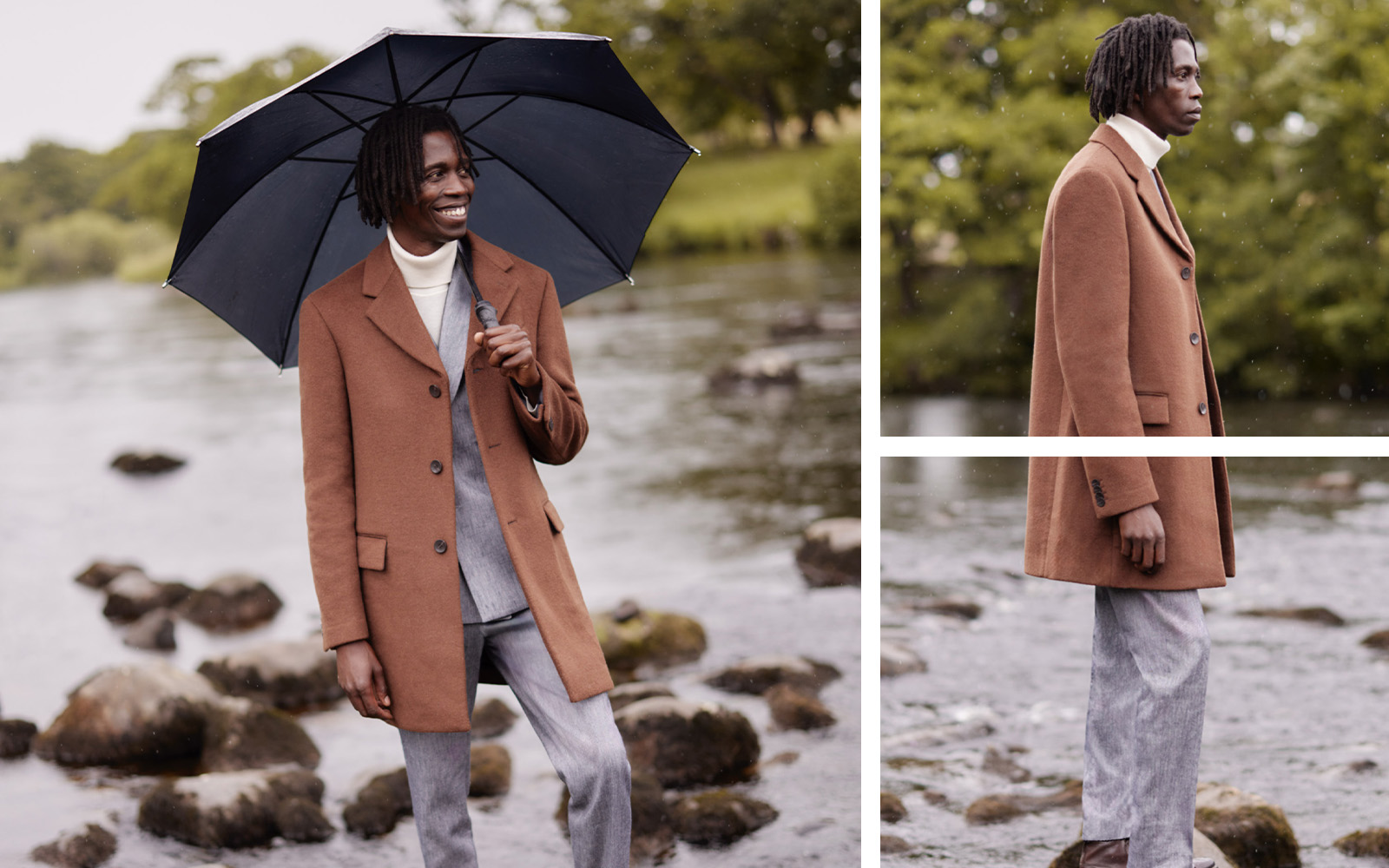 When it begins to cool
When autumn sets in, you need something that can get you through the crisp sunny days, and the ones when the cold really bites. Our double face Epsom is crafted from a warm wool blend that contains a small amount of cashmere, resulting in a super soft handfeel that feels great to wear. Tailored to your body, it offers a smart extension of your suiting, making you look and feel put together.
An overcoat like our Epsom is a no brainer – versatile and elegant, it can smarten up a casual weekend outfit or complement your workwear. It also works well over thick cable knits or thinner roll necks alike, making layering throughout the season simple.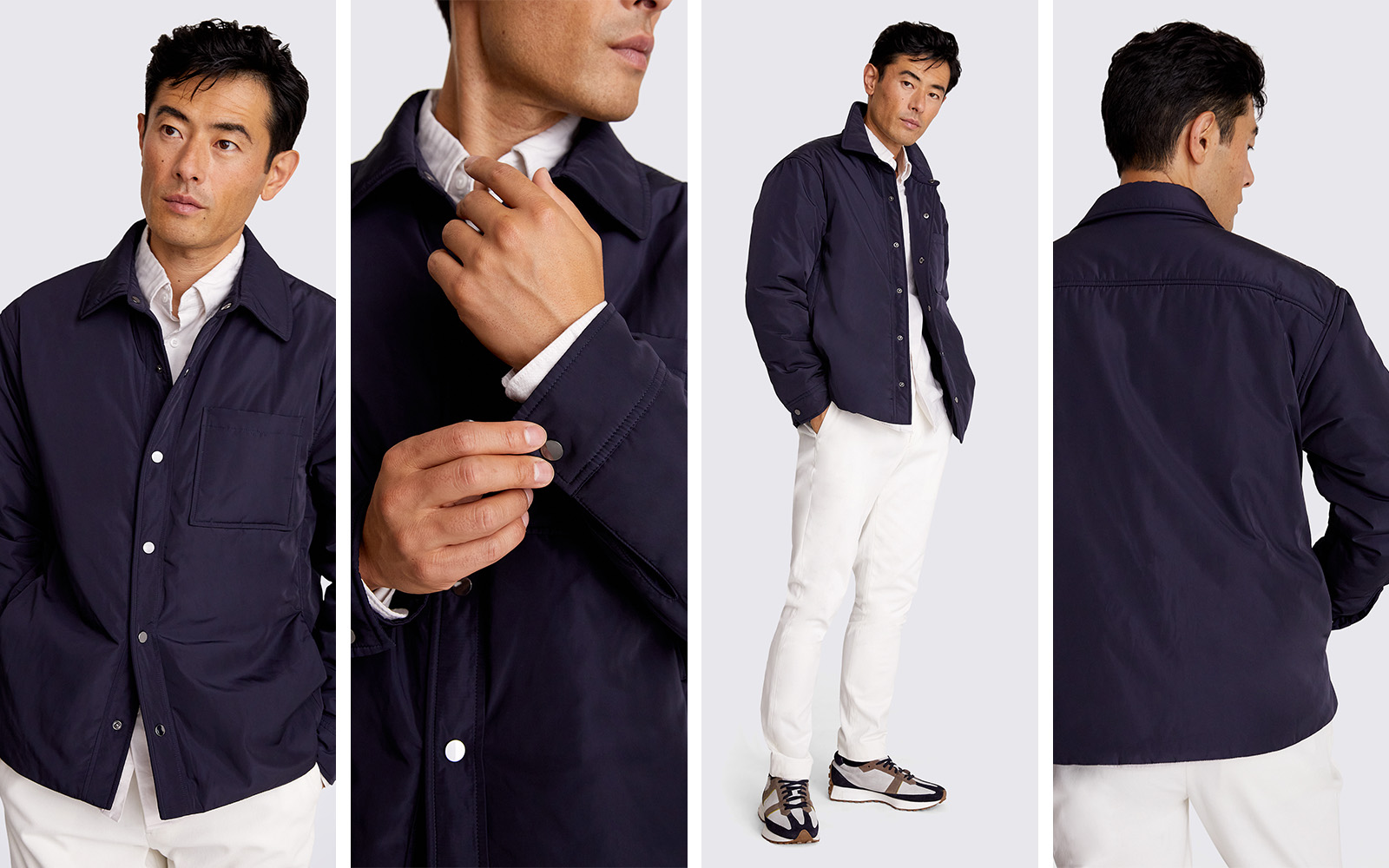 When the wind bites
The British wind can be rather harsh in the colder months, so it's important to pick something that's truly gust-proof. The lightweight wadding on our navy wadded jacket really does the job, all without adding too much bulk. Crafted from 100% recycled fabrics, it has the appearance of an overshirt which adds a casual touch, yet it warms like a jacket which is great for cold winter morning commutes. Layer over anything from a neat Oxford to a merino polo neck and chinos.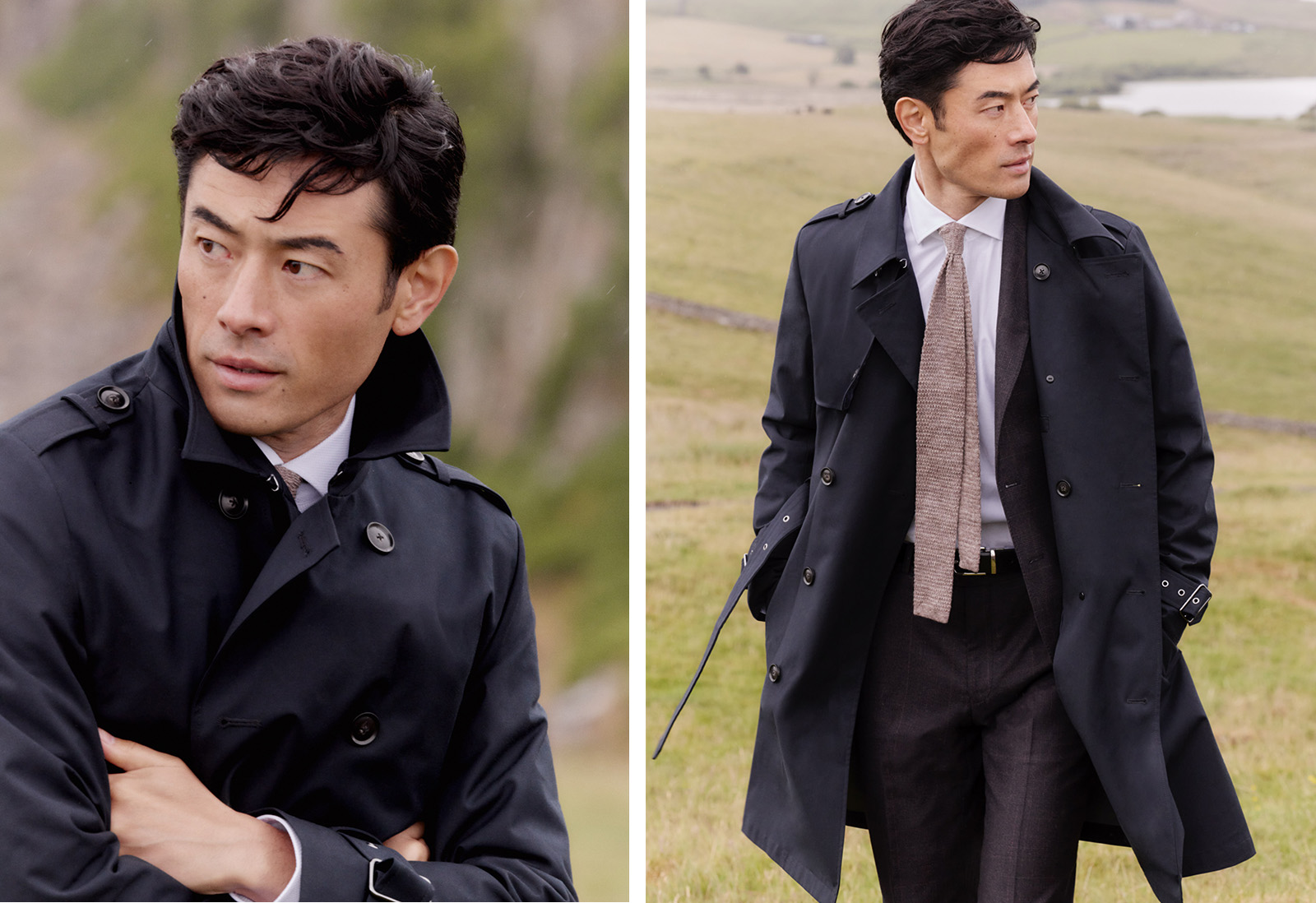 When the rain hits
Looking smart and sophisticated in a downpour isn't easy; our navy raincoat will see you through those endlessly wet days without sacrificing your look. Cut to a tailored fit, it layers easily over suiting and casualwear alike, while still maintaining a sharp silhouette. Though it's water repellent, the coat is rich in cotton which offers a lightweight and breathable feel, great for when you're running around town in the rain. It also features a removable nylon insert, perfect for those mornings when it's a little bit chillier.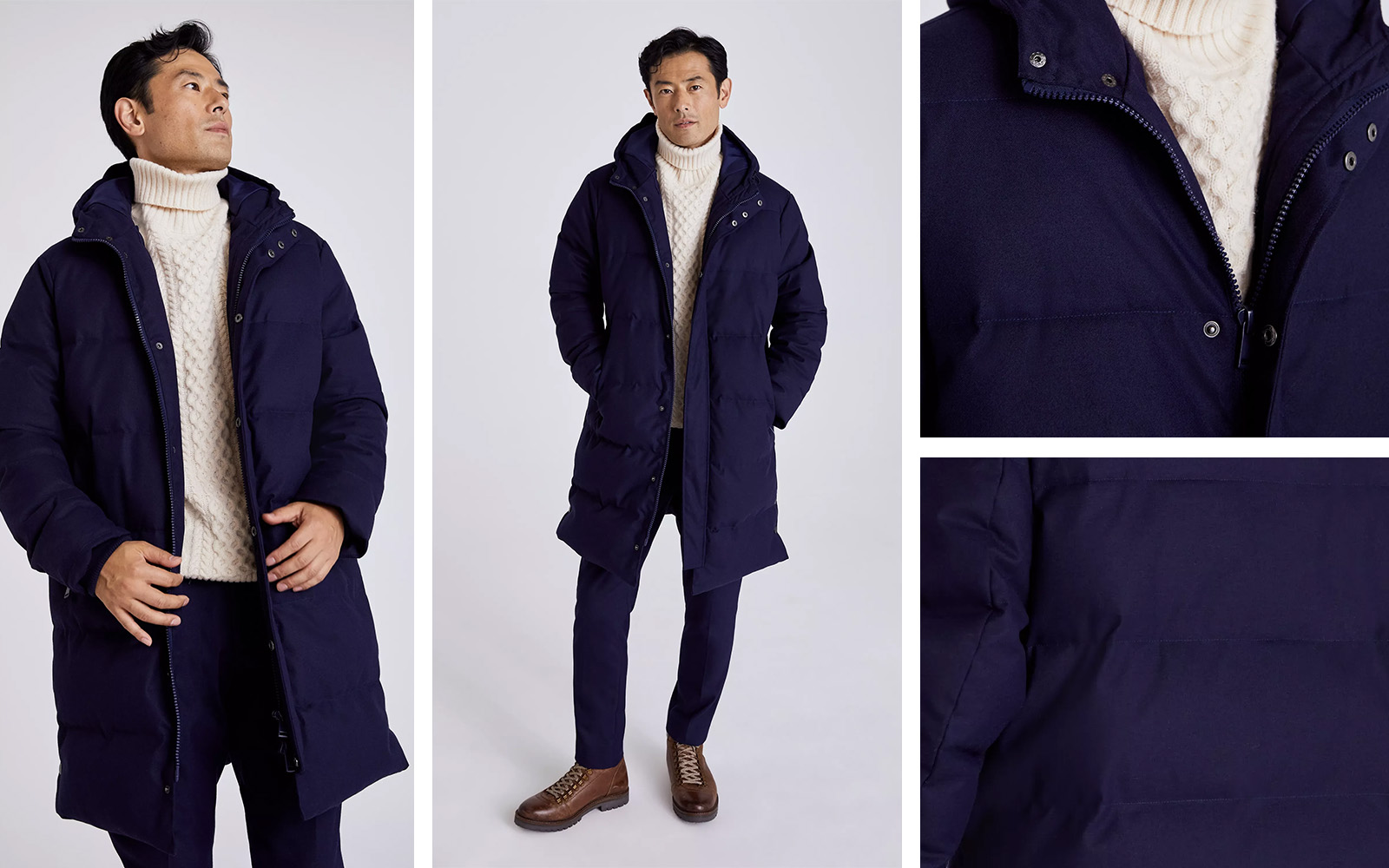 When the frost appears
When winter truly settles in, you'll need a solid piece of outerwear that will keep the cold out. That's when puffers work their magic, particularly ones crafted from a soft and cosy flannel. Wadded with insulating padding, our navy puffer traps warm pockets of air, keeping you heated for longer. It's also extra long, warming your lower half as well as your torso.
If you need something a bit smarter, a boucle coat does wonders for the winter wardrobe. In a seasonal red colour, ours is crafted from a textured wool blend that's insulating and long-lasting too. Double faced with peak lapels, it works well with everyday suiting and neutral accessories but looks good with weekend attire too. Go the extra mile by pairing it with our red cord suit and embrace tonal dressing this winter.