We use cookies to improve your experience on our site. By continuing to browse, you agree to the use of these cookies. Find out more in our Privacy Policy. OK
Theme sorted, now for the suits.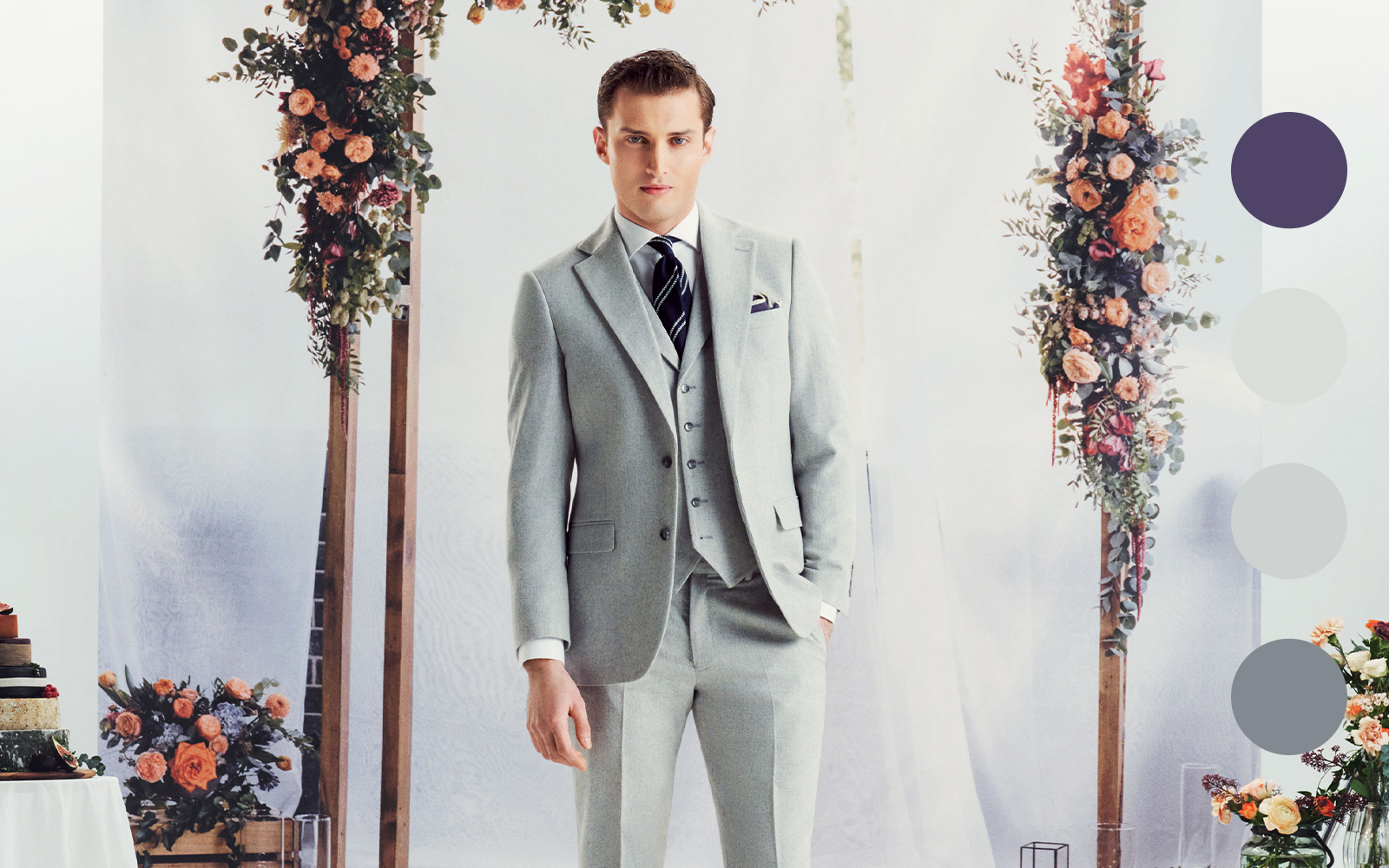 FIVE WEDDING COLOUR PALETTES, FIVE OUTFIT IDEAS
The date's set, the theme's set. Next up, sorting the suits. Here are our suggestions for an outfit that sets off your wedding's colour palette.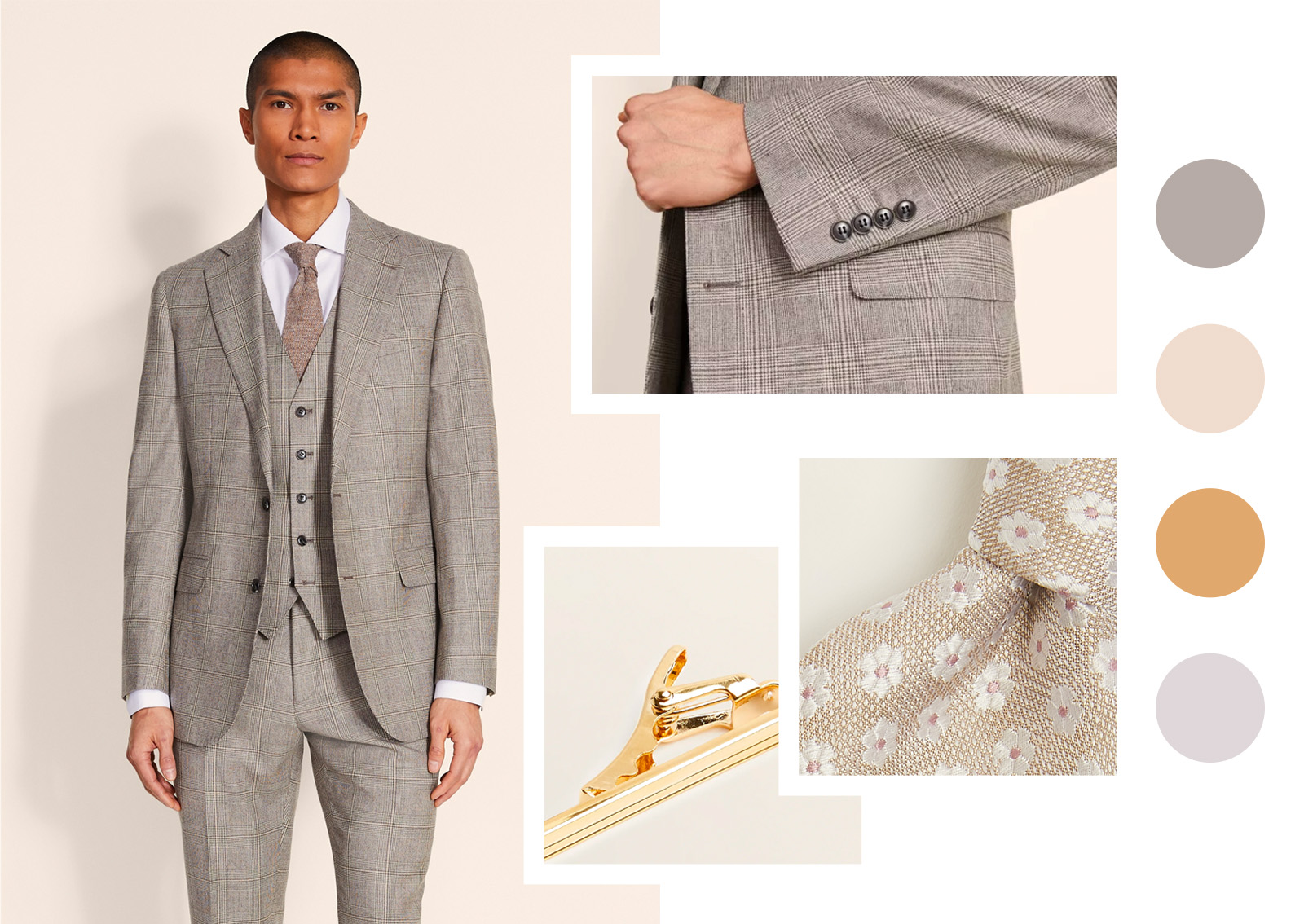 Neutral shades of beige, light taupe and stone are best suited to airy fabrics like linen or a cotton blend. Wear your linen suit with a crisp white shirt and soft coloured accessories.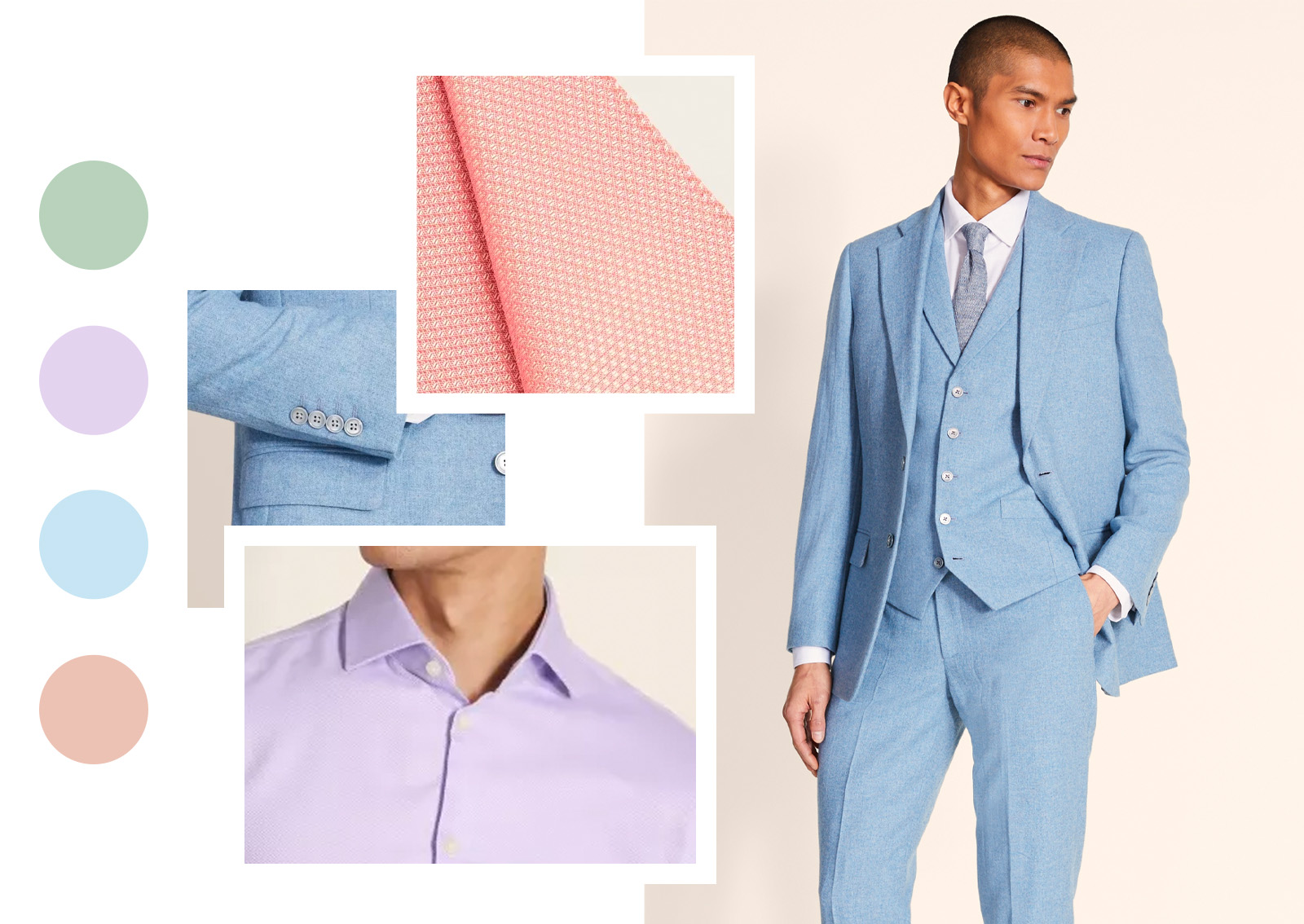 Who said a pastel theme only suits the bridesmaids? These days, we love a groom and his lineup in soft hues of pink, blue, purple or green. If the suit's too much for you, nod to the theme with a pastel shirt or accessories instead.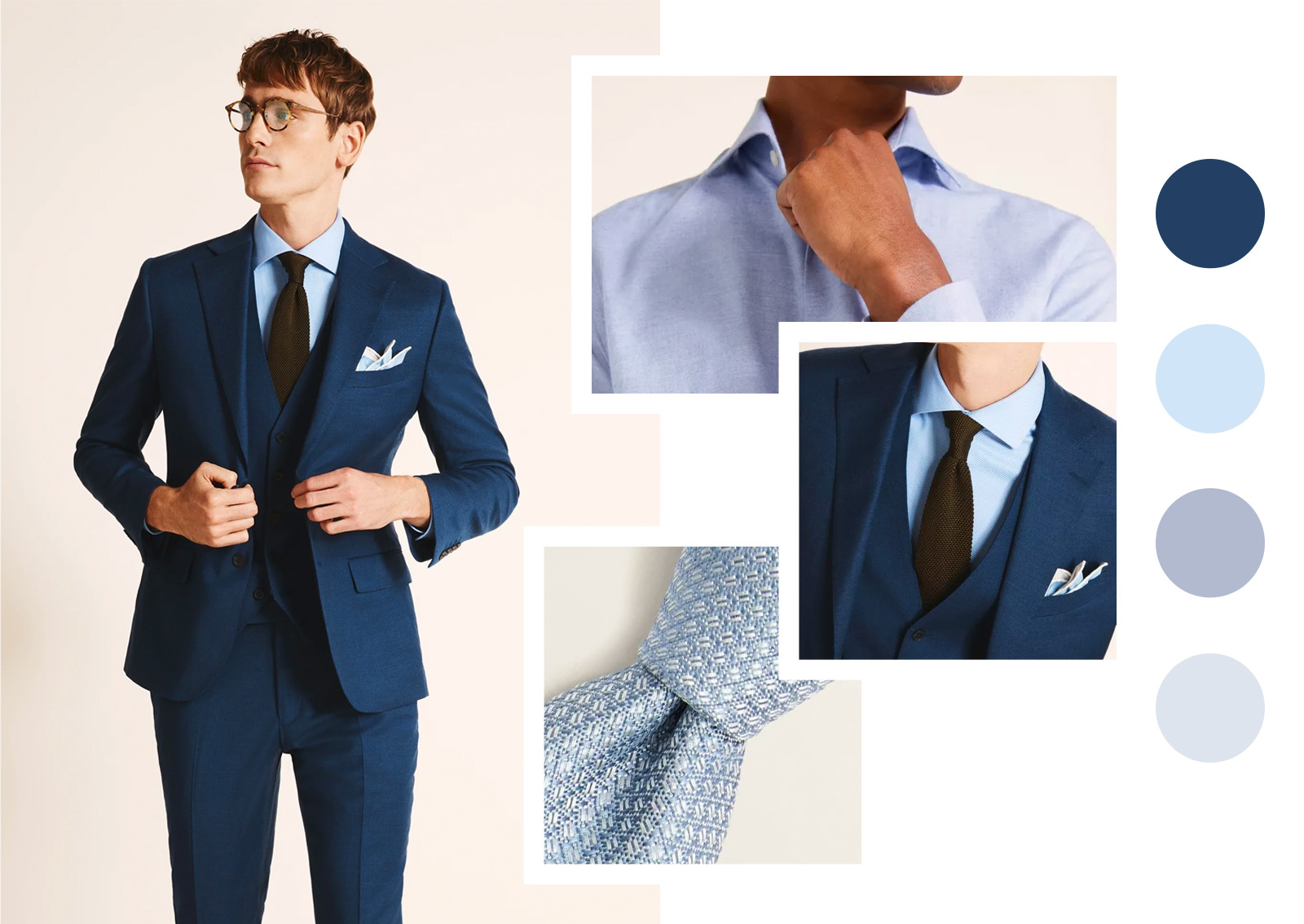 From sky to navy, blue is a solid colour choice for any time of year. It lends itself nicely to a pattern too, which we suggest working in through your shirt or accessories to keep things firmly in occasion territory.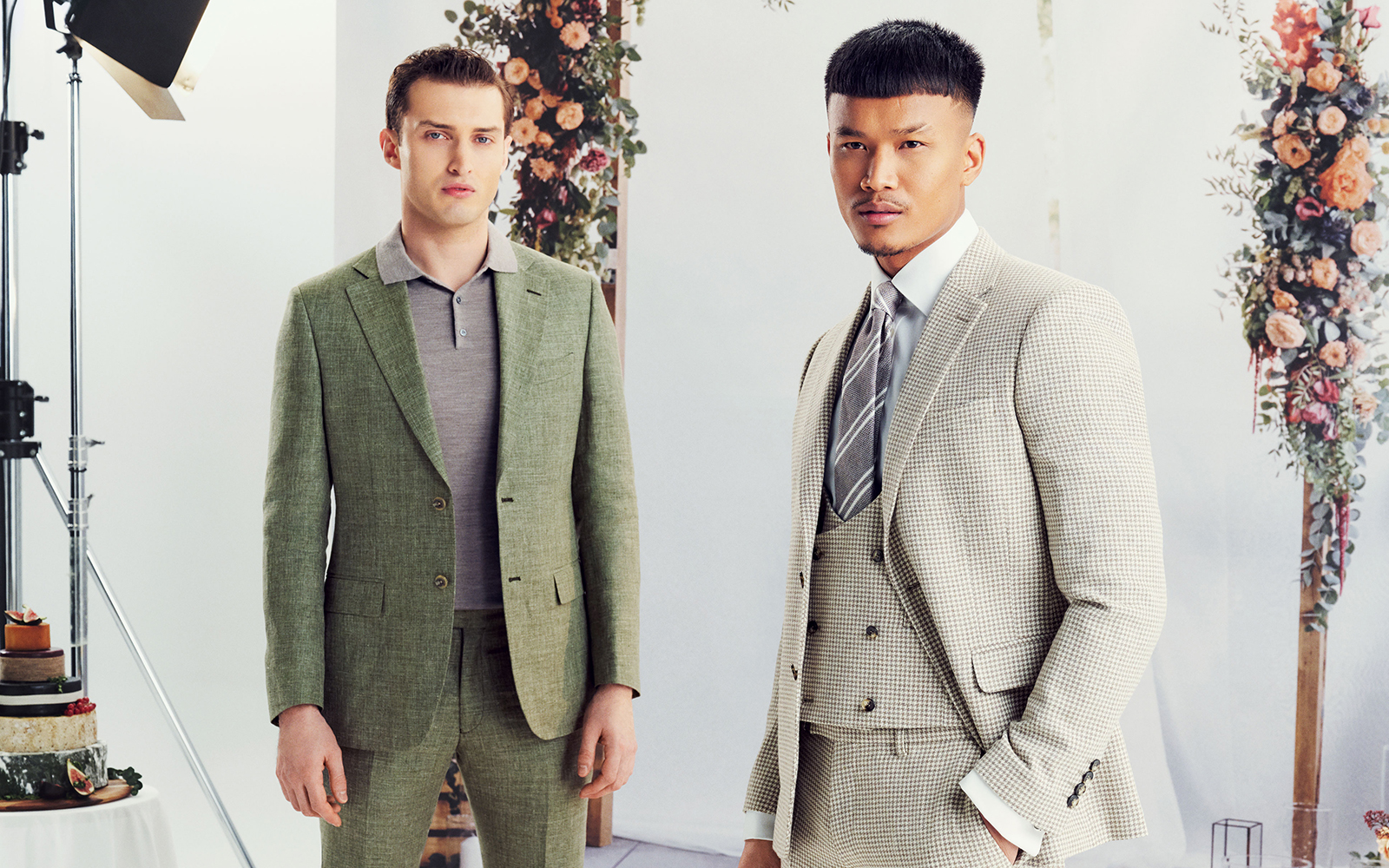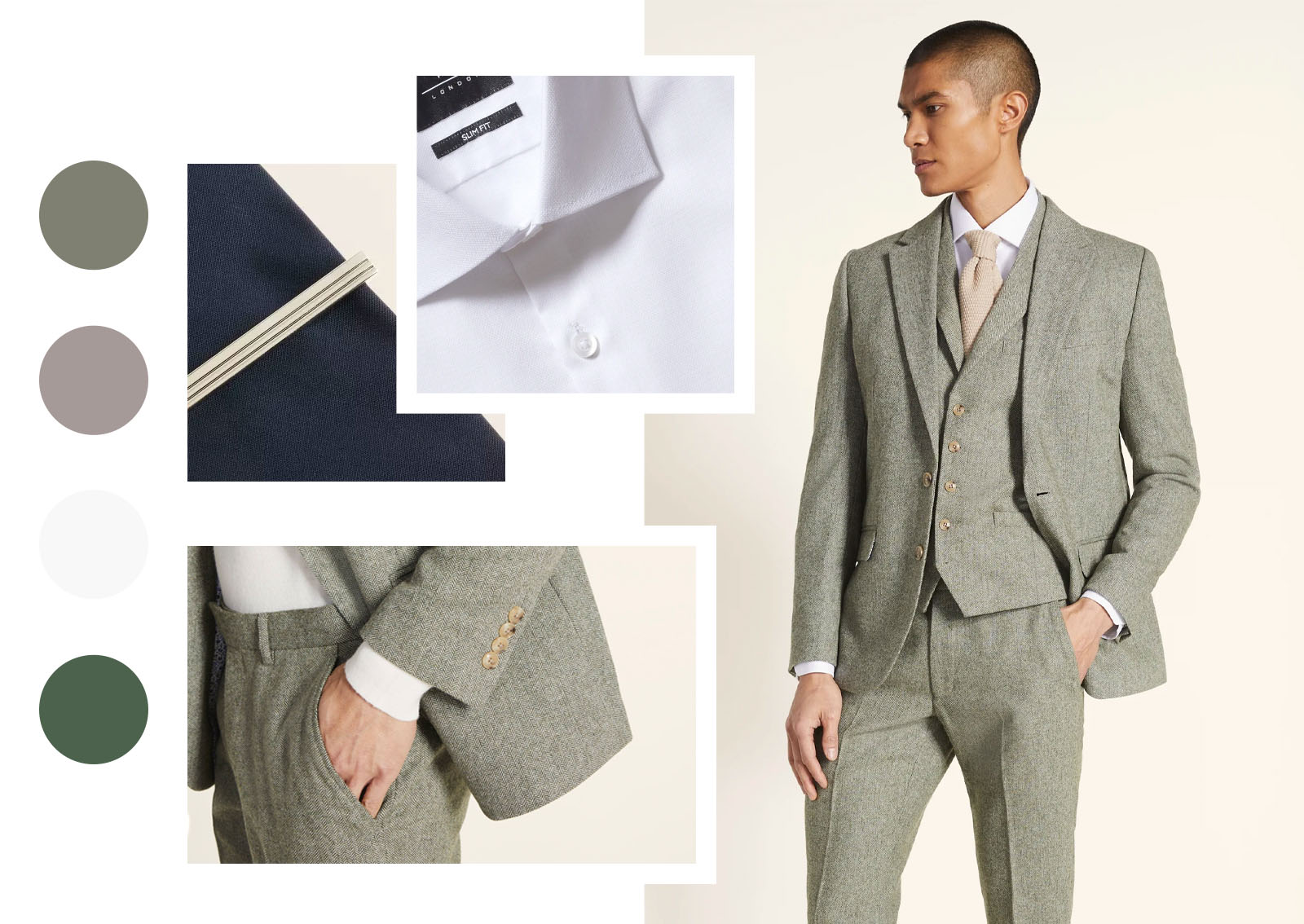 Our best-selling sage tweed suit will work beautifully for botanical themes of green and white. Set the texture of this classic fabric off with a white shirt and cool-toned extras.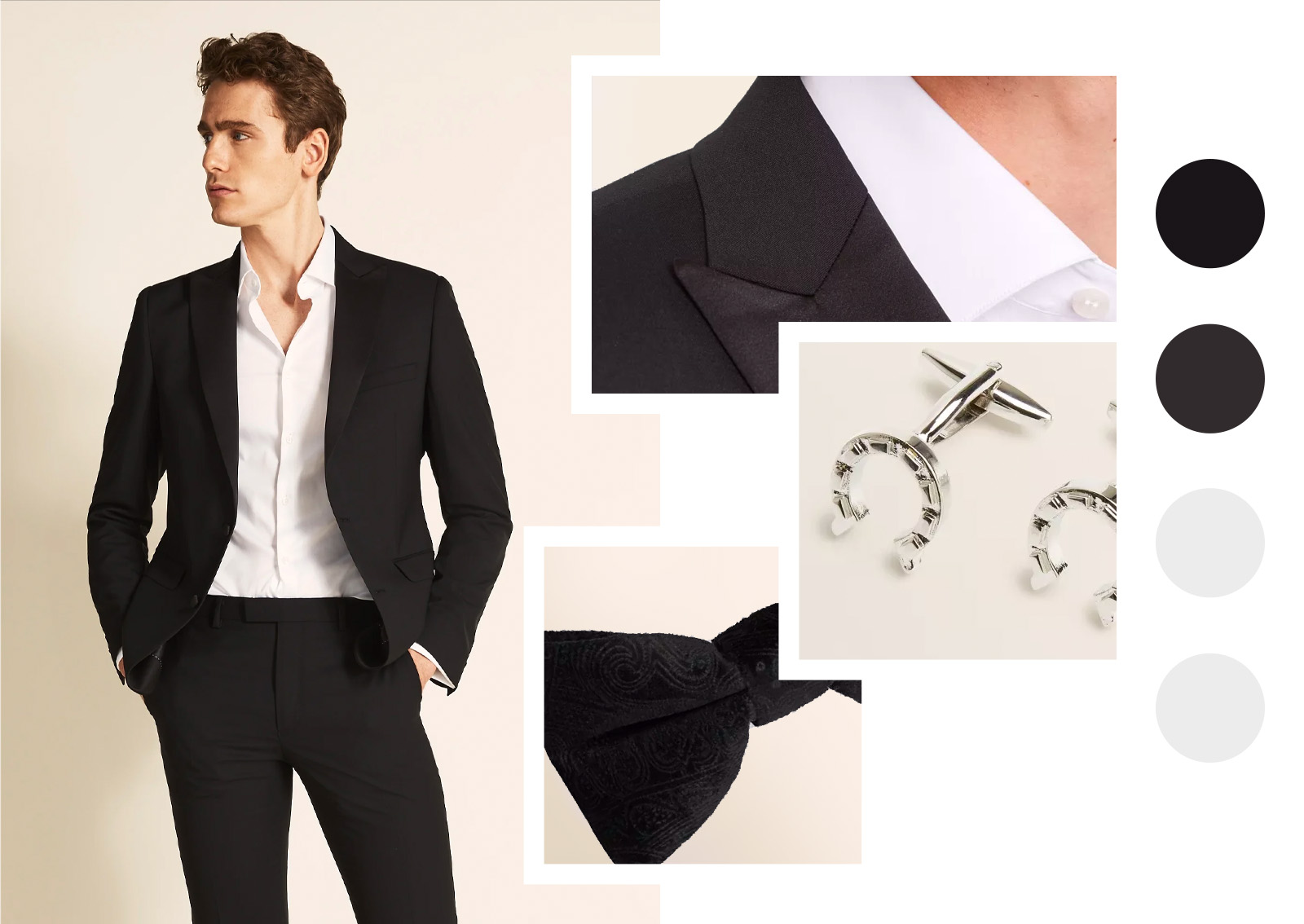 There's nothing like black tie to make a wedding feel like a special occasion. Though you could introduce some colour, we suggest leaning into the look with a black velvet bow tie and sleek metal cufflinks.
Loading...