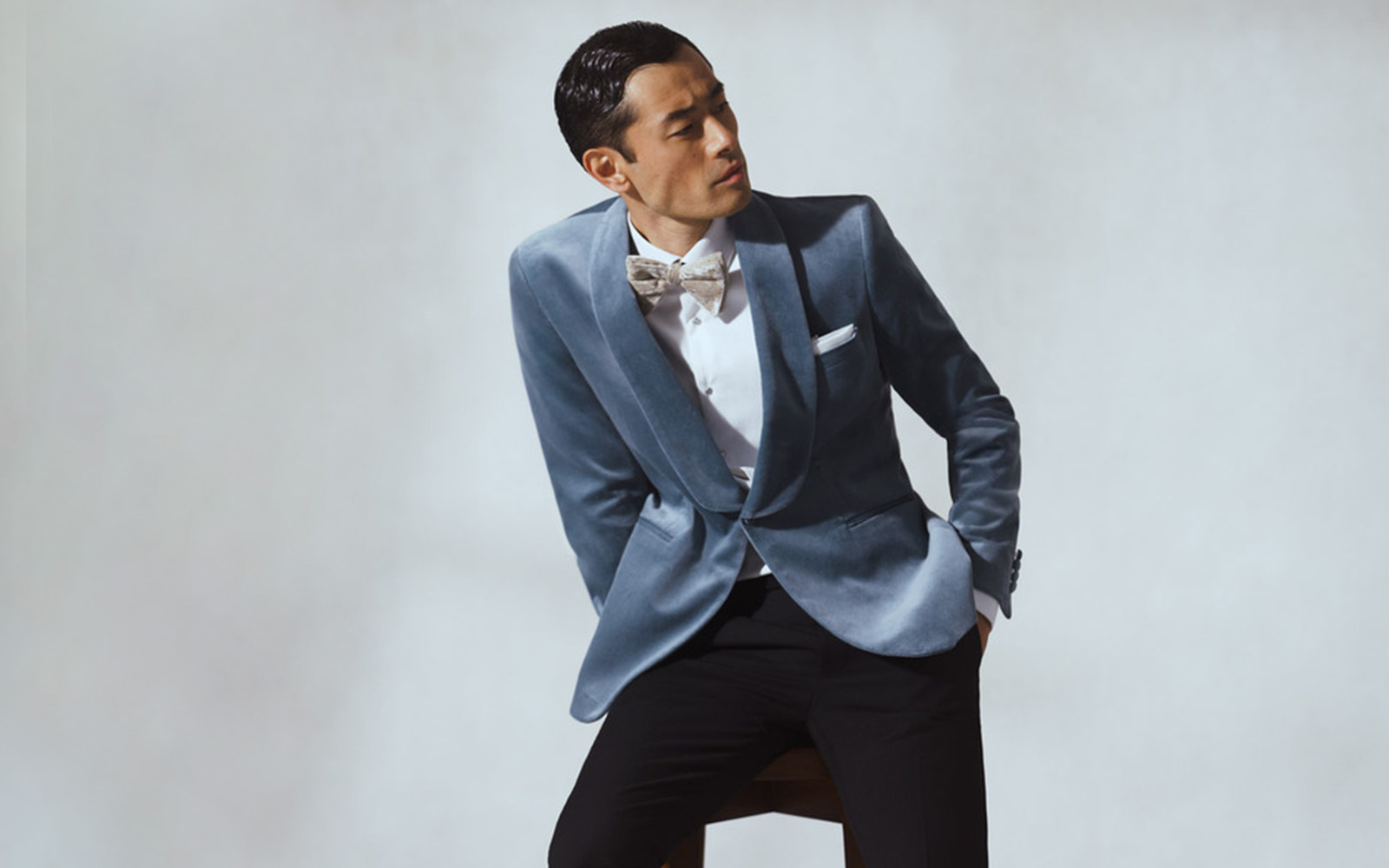 THIS TIME, NOTHING IS PROHIBITED
• WORDS: A. FOZZARD
We're calling it: the roaring '20s will be making some noise once again as we enter the twenty-first century's take on the decade. Whether it's for a Great Gatsby-themed wedding, a big birthday bash or a friend's housewarming, we bet you'll need your braces and baker boy cap at least once this year.
The roaring 1920s were about throwing caution to the wind. So what should you wear if anything goes?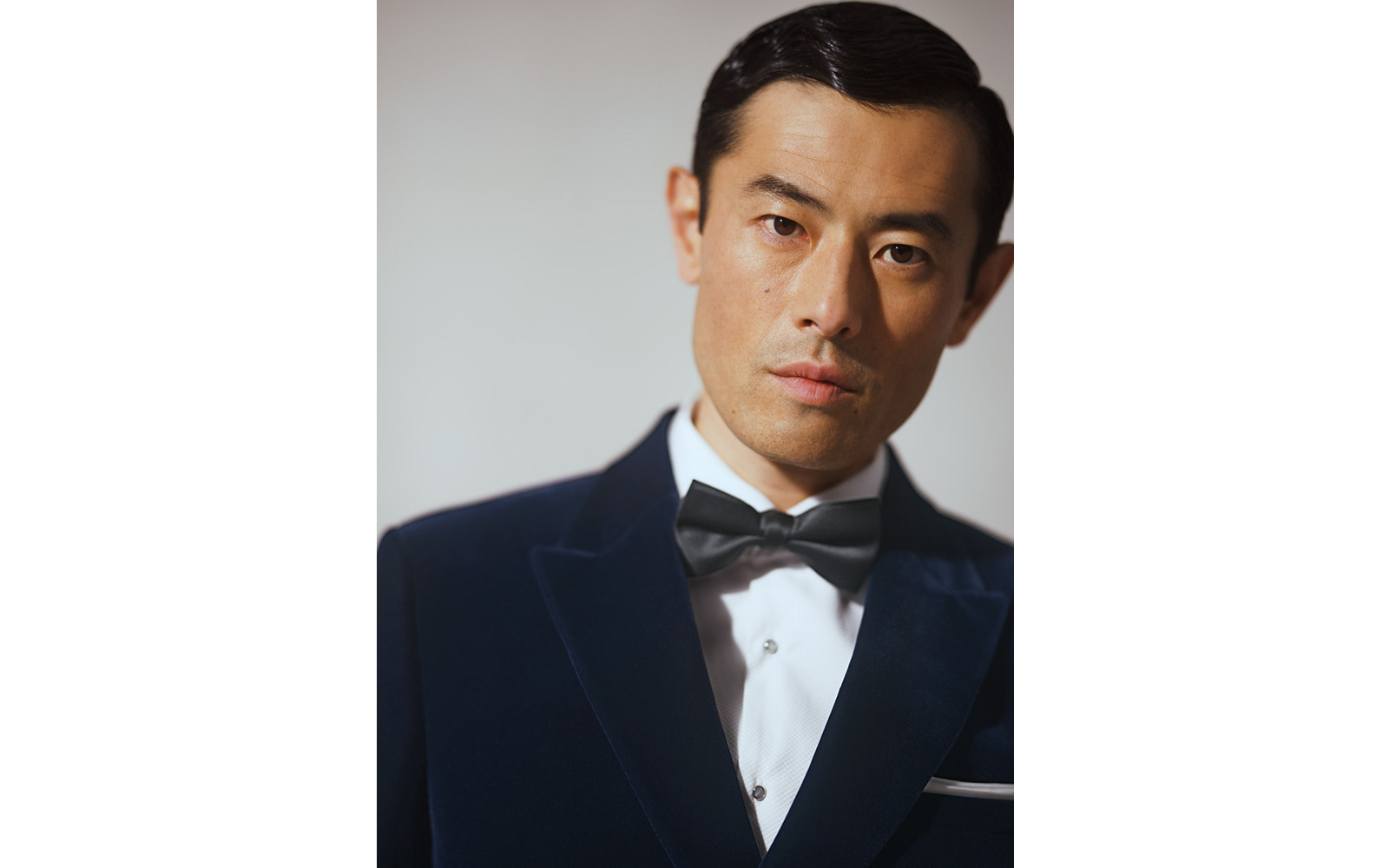 BLACK TIE DONE THE JAZZ AGE WAY
Luckily parties, champagne towers, trombones and tuxes all go hand in hand. It means you can play it safe with a classic tux, finished with a dress shirt and a bow tie. Maybe nod to 1920s men's fashion with a pinstriped waistcoat. Sorted.
You could go more out-there by choosing something double-breasted. Or a suit in anything but black. Neutral tailoring works well for the '20s theme. Men used to go for the pristine shade to show they had wads of cash, seeing as they'd have to have the staff to keep it clean.
Another option is midnight blue. It was originally the dinner jacket colour of choice because it looked darker than black under the lights. Velvet and satin detailing will bring extra luxe to the theme.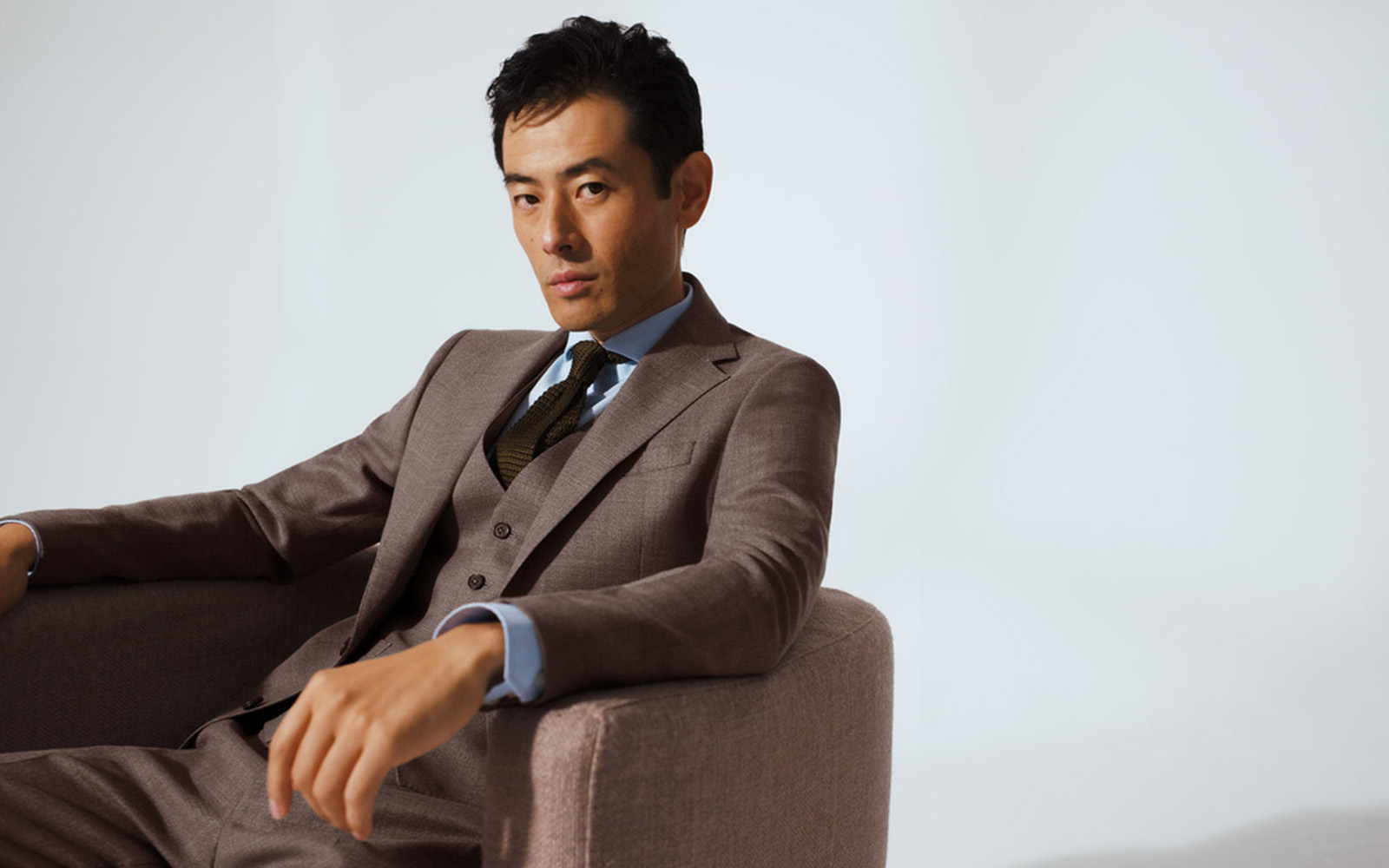 TOUGH GUY FROM THE '20s
The 1920s produced Al Capone. That's all you need to know. The era had its fair share of gangsters, and there are loads of ways to get the look.
For British gangsters, it's all about the sharp double-breasted suit made from heavy fabrics like tweed, Donegal and herringbone. These looks are in style at the moment, so it could be worth investing in a heritage-inspired suit if it's your kind of style.
Famously, baker boy and flat caps shout 1920s tough guy. But if you're more rich-American gangster than British badass, choose a fedora.
BRING ROARING '20s STYLE WITH YOUR ACCESSORIES
They knew how to accessorise in the 1920s. Take your tux to Gatsby's level with a wing collar shirt, complete with silver armbands. If you've gone down the thick tweed route, choose a striped shirt and braces. A pocket watch works for both the gangster and the gentleman.
1920s HAIR – THE ULTIMATE ACCESSORY
You'll get a lot of outfit inspiration from this golden age, so chances are you'll put yours on and think you look great – but not necessarily fully 1920s.
Quite often the final trick comes down to your hair. Slicking it to one side with a little quiff will make the difference between looking ready for a party and looking ready for a 1920s bash.