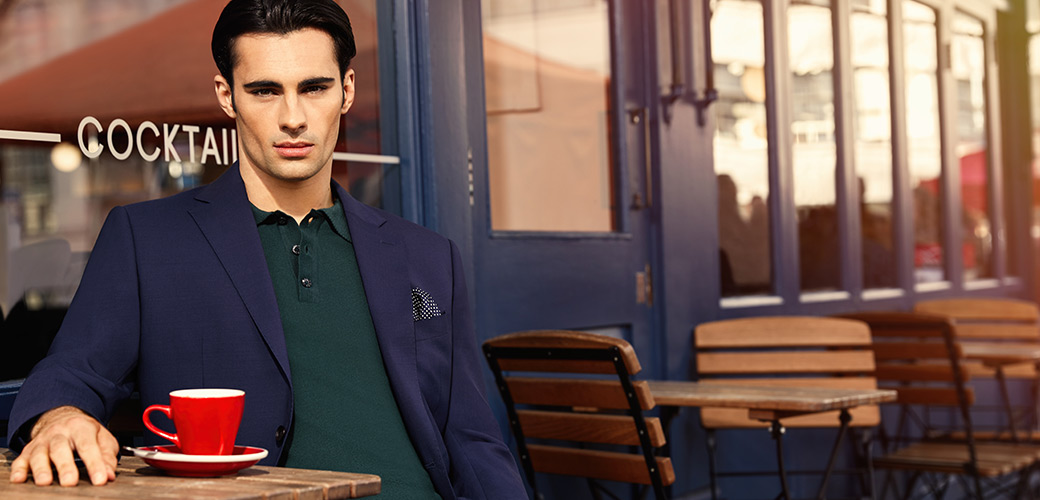 There's a reason Italian cloth is considered the world's finest.
We might be a British brand (and we'll sing the praises of a heritage British tweed anytime), but our Italian neighbours really do know a thing or two about making exceptionally beautiful fabrics. It's also true that Italian men have a certain style that's envied the world over – take a look at the street style from the Pitti Uomo trade show to see what we mean.
So how can you get a little Italian style for yourself? We suggest cloth from Italy's finest mills, finely tailored by us and finished with just a touch of Italian swagger. Here's how: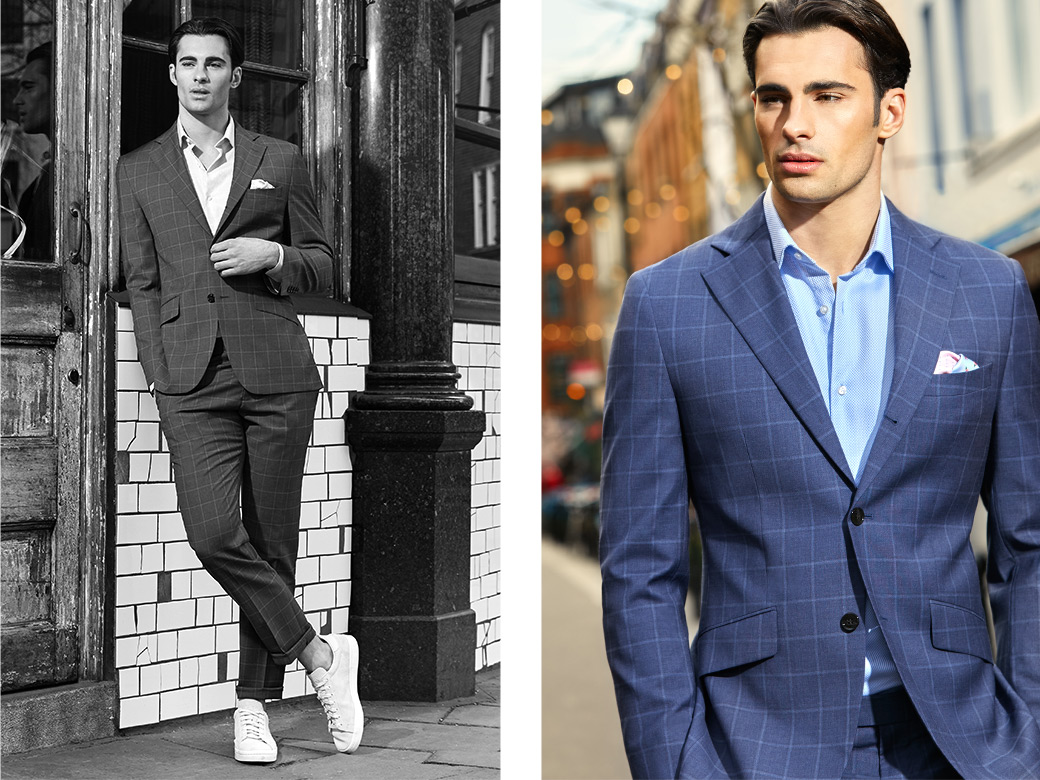 Our take on Italian style: this bright blue windowpane suit is crafted from a super 110s worsted wool cloth we've sourced from Italy's renowned Reda mill. It's cut in our signature tailored fit but with a slightly more relaxed construction and softer shoulders for a little of that laidback elegance the Italians do so well.
Its 2.5 button design and softly rolled lapel are further signatures of Italian tailoring, designed to partly obscure the top button so that only the middle one is worn fastened. Any man worth his styling salt in Milan or Florence will wear his jacket like this – it's all part of the delicate act of looking like they care, but never too much.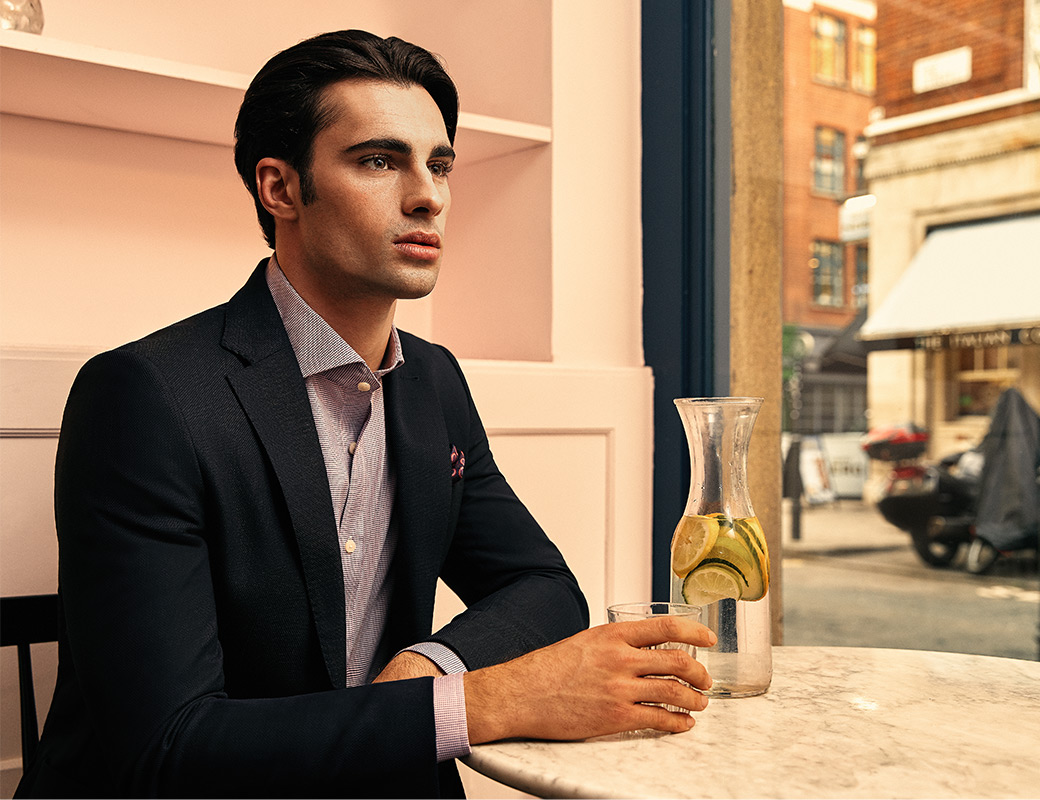 Achieve great style anywhere, anytime with the Moss 1851 travel blazer. Another example of the Reda mill's fabric expertise; this time a lightweight, open-weave cloth made from pure wool that's naturally resilient and crease-resistant. Cut in a tailored fit with a travel-friendly half lining, it's finished with working 4-button cuffs, sewn on in 'kissing' style – just like the Italians do it.
Based in the foothills of Biella for almost 150 years, the Reda mill sources the finest wool from Australia and New Zealand, before turning it into world-class cloth using the traditional craftsmanship of local workers and cutting-edge technology. Here's a look at what goes on inside its storied doors: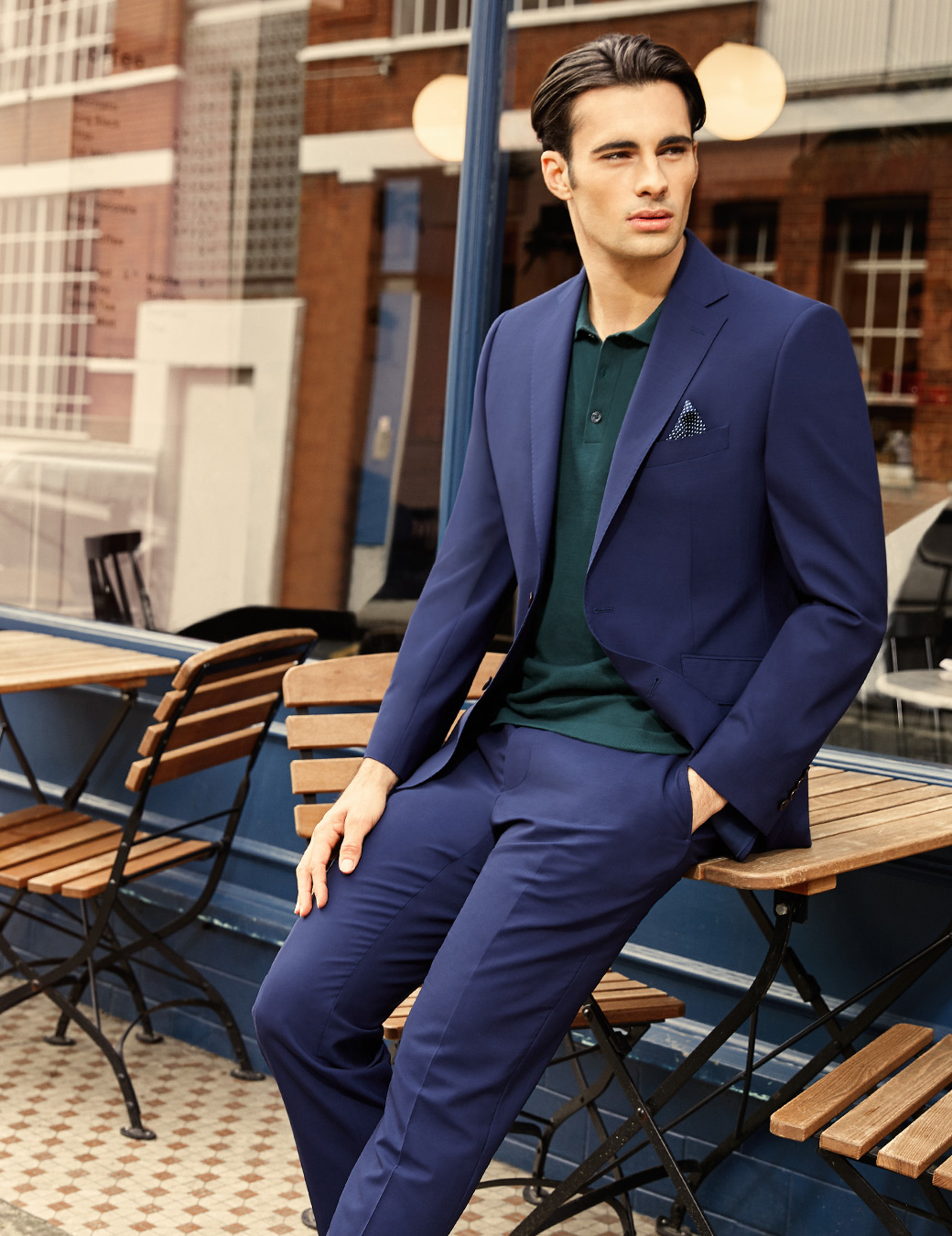 Impeccable style on the go? It's easy with a Lanificio F.lli Cerruti Dal 1881 cloth iTravel suit.
Spun from breathable, pure wool with high-twisted yarns to deliver natural stretch and shape memory, it's also got a special water and stain resistant coating. iTravel suits are cut in a softly constructed tailored fit and finished with typically Italian styling such as angled pockets and corozo nut buttons.
This one comes in a bright blue hue that's well suited for a little Italian-style peacocking. What's more, the 130-year-old mill dyes its cloths in their raw material form, so you can be sure its vibrant shade will go the distance.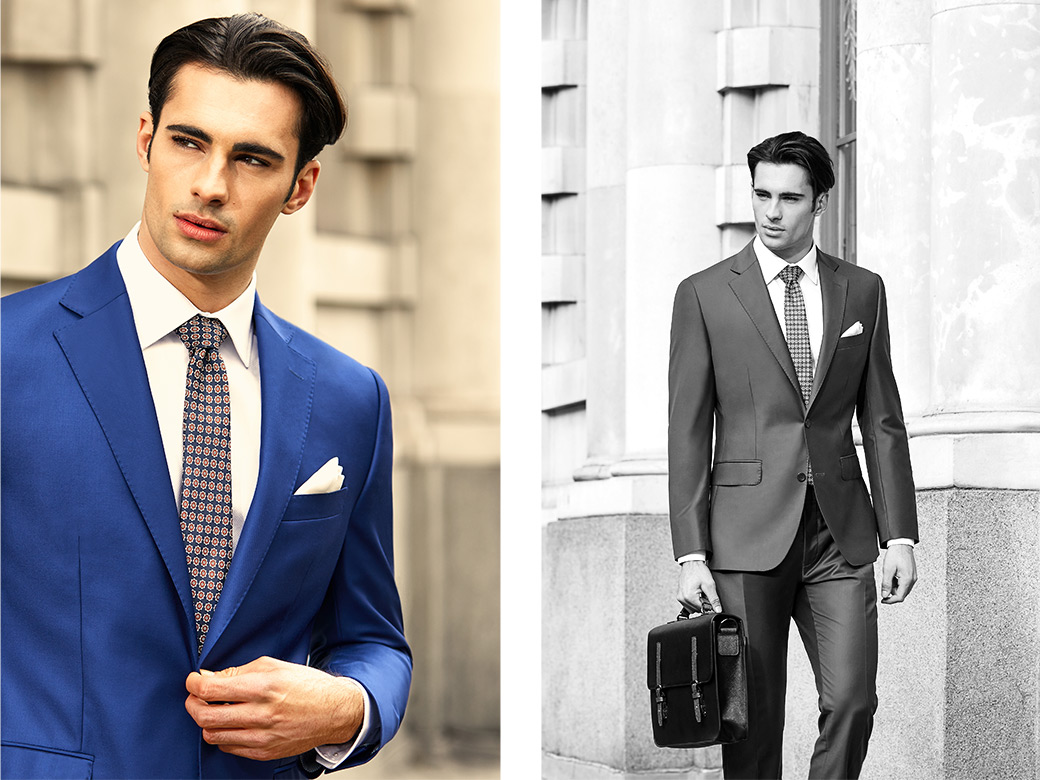 Ermenegildo Zegna is arguably one of Italy's finest mills, providing top-notch cloth to the world's leading menswear designers. From selecting only the finest raw materials to finishing, it's renowned for its commitment to quality, craftsmanship and innovation.
This bright blue twill suit is a prime example of the mill's coveted cloth, spun from finest Australian wool for a superfine handle with a luxurious sheen. Much of Italian men's style can be put down to enviable self-assurance – not the easiest thing to emulate if you don't own it already, but in a suit this finely made you'll look like you do.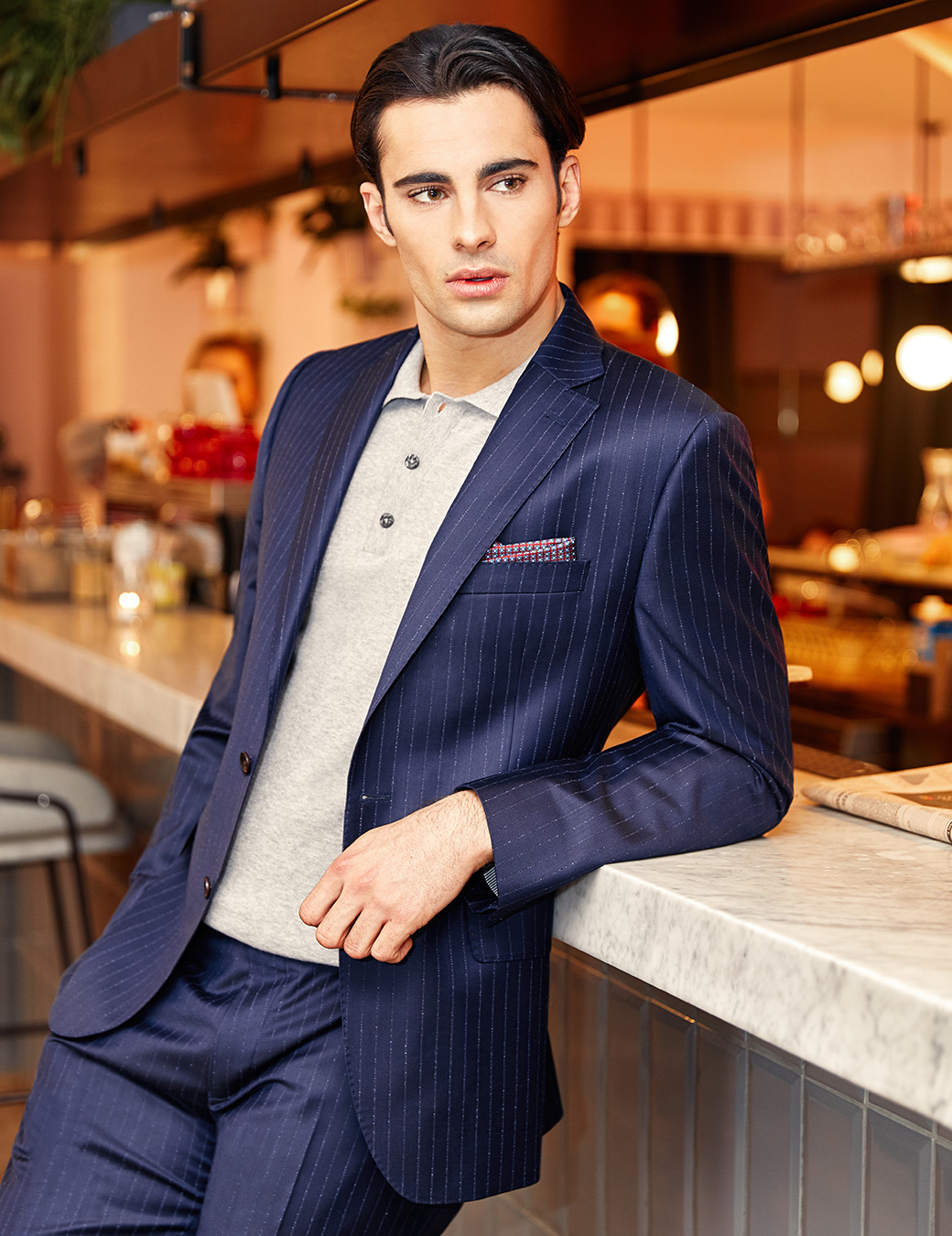 And finally, if you're looking for the very best, we present to you this broken stripe suit crafted from Zenga's famed Trofeo quality cloth. This worsted fabric is made using superfine Australian Merino wool with long fibres, which produces finer yarns and a smooth, satin-like finish.
In short? A suit that feels as incredible as it looks. Save this one for when you need to wow at work.
LIVE LA DOLCE VITA