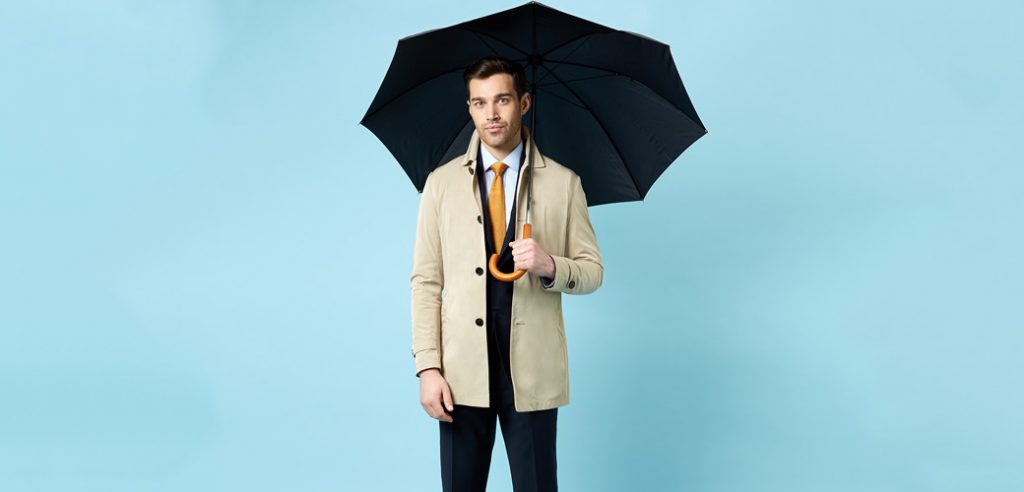 It's true, a little rain never hurt anybody.
But if you live on our fair isle, you'll probably be dealing with more than a light shower this autumn. Get the right raincoat in your armoury and you'll face those wintry showers in fighting form.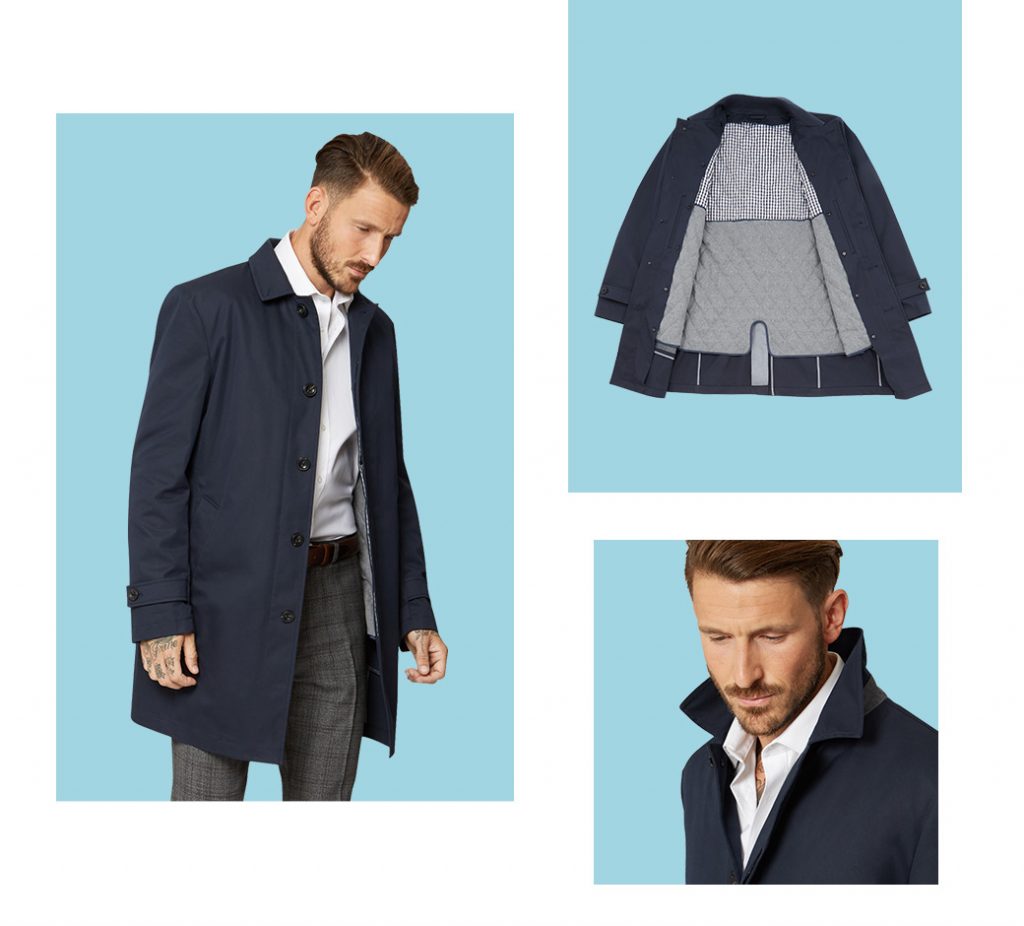 If you're looking for a raincoat that'll blow miserable days out of the water, this is it.
Our newest Moss rainmac is finished with a showerproof coating to treat downpours like water off a duck's back. It's also got a removable quilted insert so on days when the weather can't decide what it's doing, you don't have to either. Only rain forecasted? Keep things simple with just the mac. Both the rain and cold due to come biting? Appreciate the warmth of an extra quilted layer.
Available in classic stone or smart navy, it's finished with valuable-saving internal pockets and a herringbone fabric collar stand for a flash of pattern when you lift your collar up against the chill.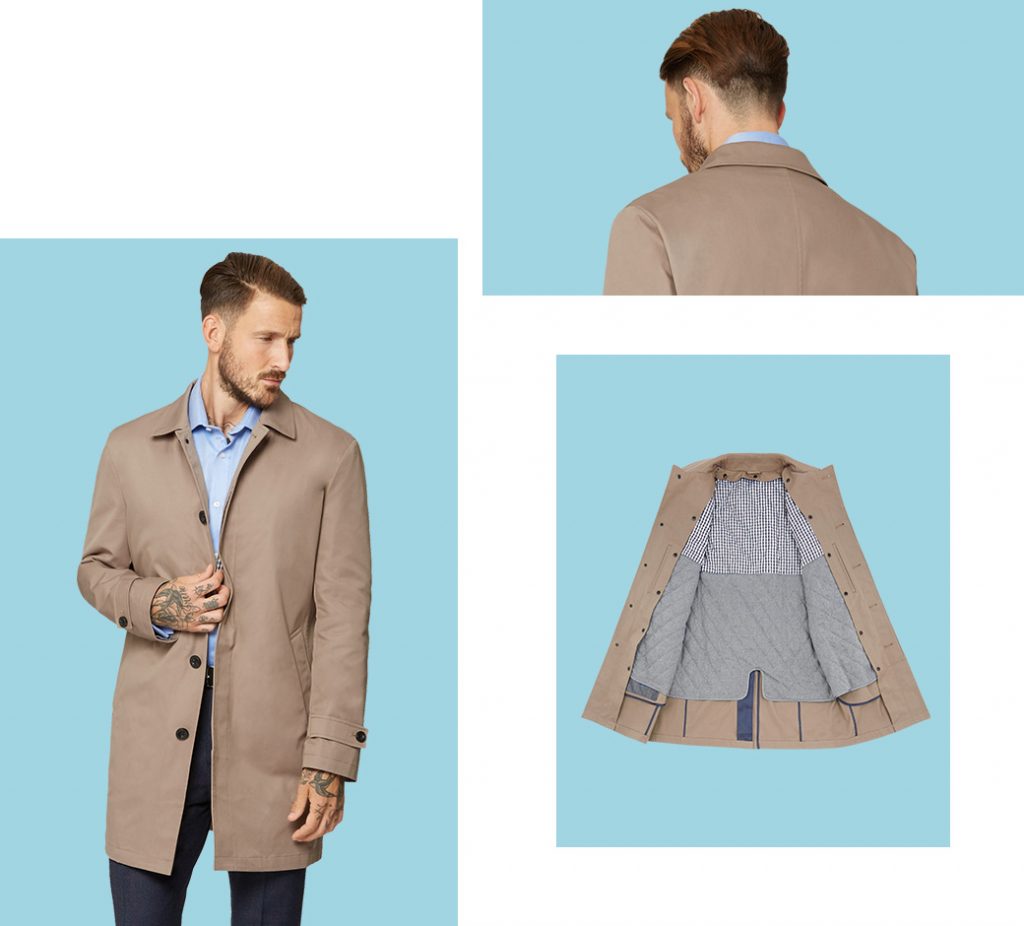 If rain is your only concern, our original Moss rainmac is lightweight, water-repellent and smartly tailored to fit snugly over your suit on a wet commute.
Available in three colours – stone, dark grey and navy – we've purposefully kept the design minimal, with a single-breasted front and unlined contrast inner, so you can easily stash it in your bag should the clouds clear. At least until they roll back in again.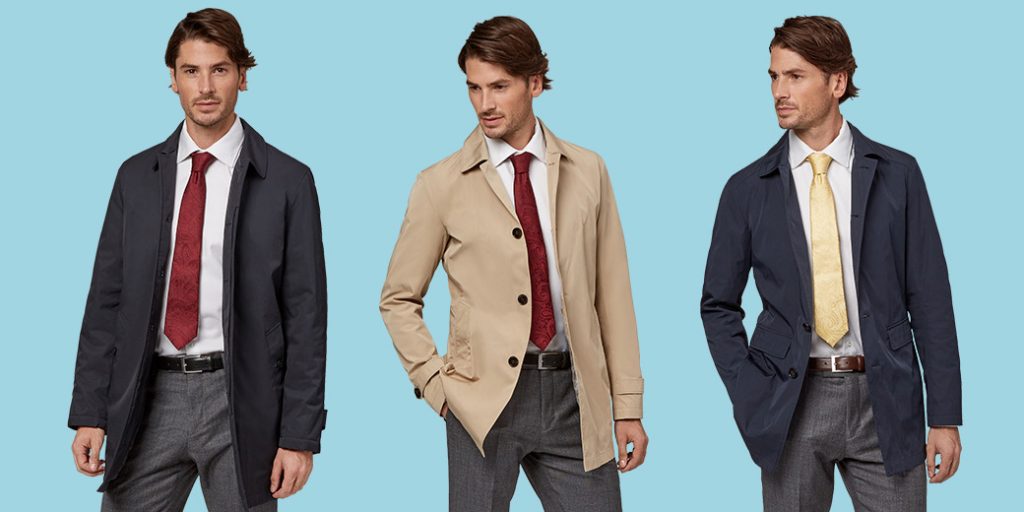 GET HOME AND DRY