WELCOME TO SPRING/SUMMER 2023 AT MOSS
Despite the recent cold snap, spring is only three weeks away. That means it's almost time for pub gardens, days in the park and sunny walks. If you need a new wardrobe for all those warm-weather outings, our SS23 collection has you covered.
We know you might be looking to make better choices this season, buy well-made things, and consume a little less. But, no matter what your spring plans are, you'll want to make sure you feel confident, both in how you look and in the longevity of your clothing. When you choose high-quality, versatile pieces that can be worn again and again, you'll find greater confidence.
This season, we've struck a balance between that versatility and hitting all the key trends for SS23. Read on to learn more about those trends, and how Moss' latest collection is made for your life, however it looks right now.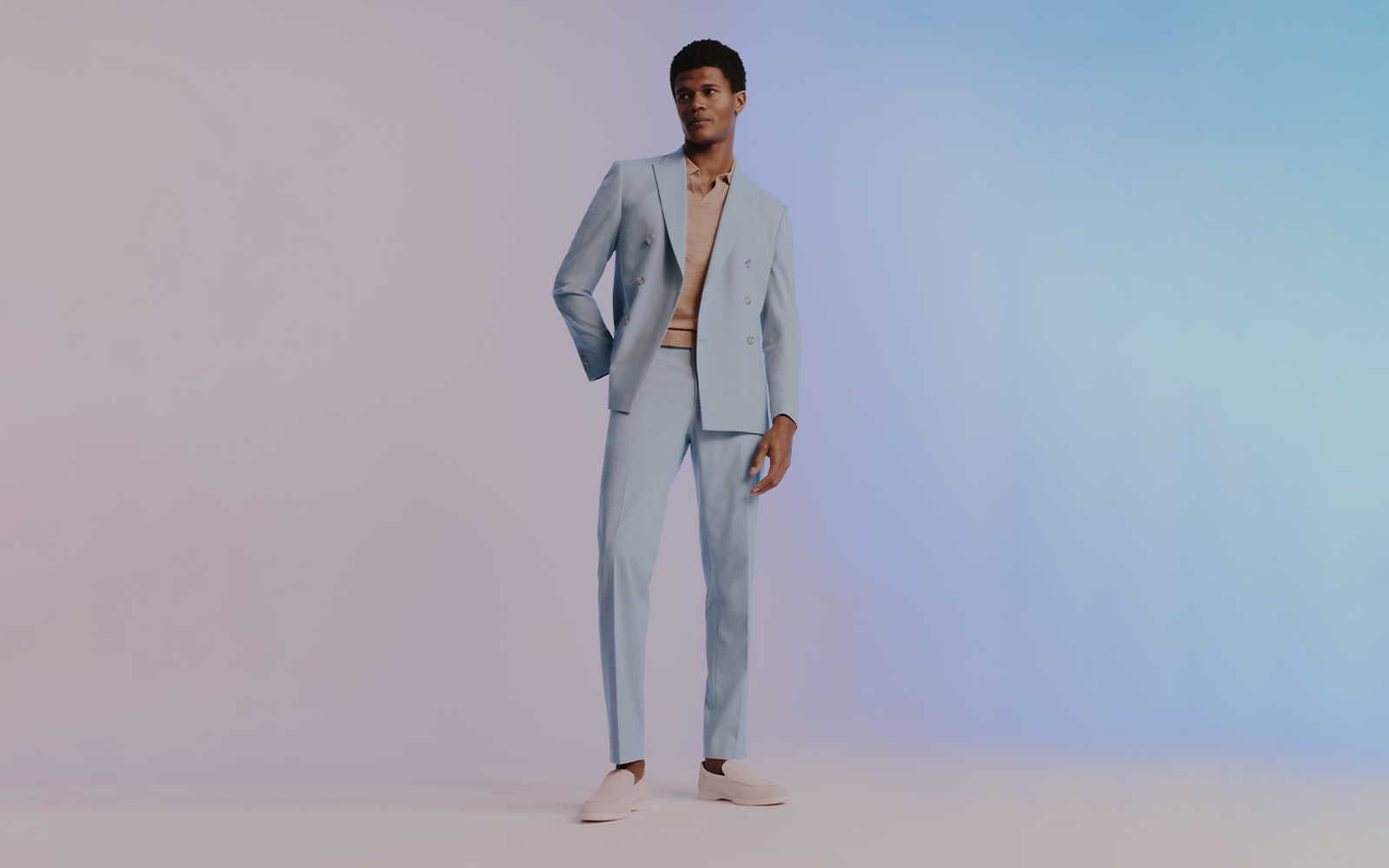 Shades of blue
After a dreary winter, putting on a bright, light colour can instantly make you feel refreshed and ready for the new season. Pale blue is that colour for SS23. Particularly for a special occasion, consider a pastel blue suit instead of your usual grey. Same goes for the office. For weekends or more relaxed settings, opt for pastel blue shorts and a soft blue linen shirt.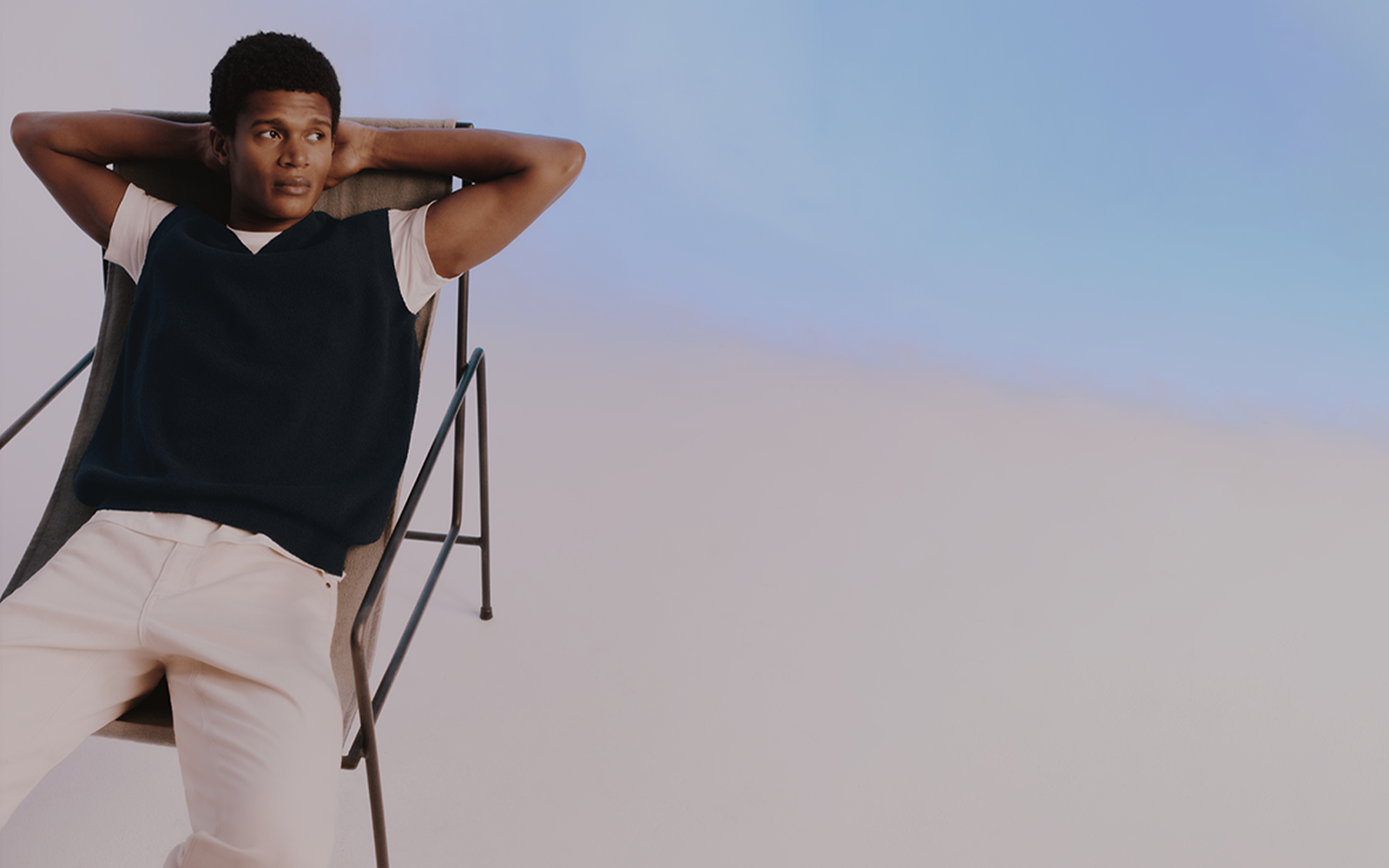 Preppy, but relaxed
Sleeves are overrated, and our new sweater vest proves that. All over the season's menswear runways from Kenzo to Brunello Cucinelli, sleeveless knitwear is set for a big comeback this spring. Layer it over a T-shirt, wear it under a blazer, or wear it on its own if you're feeling extra adventurous.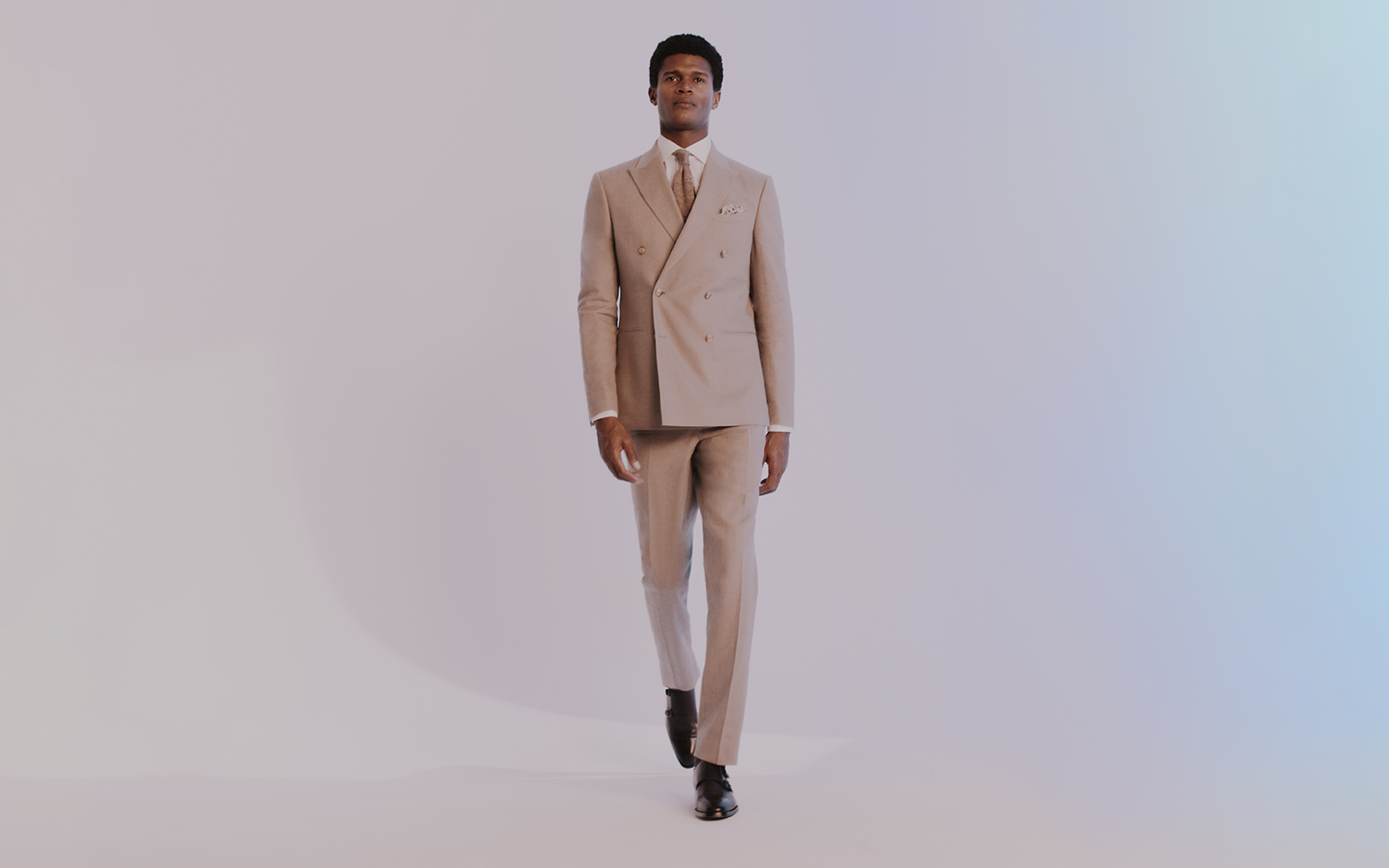 Tie it up
Sometimes, you have to go back to the basics. For SS23, that basic is a tie. Of course, a tie always looks great with a three-piece suit and a pocket square for a wedding. But try wearing one with a more causal outfit at the weekend to really capitalise on this resurgence.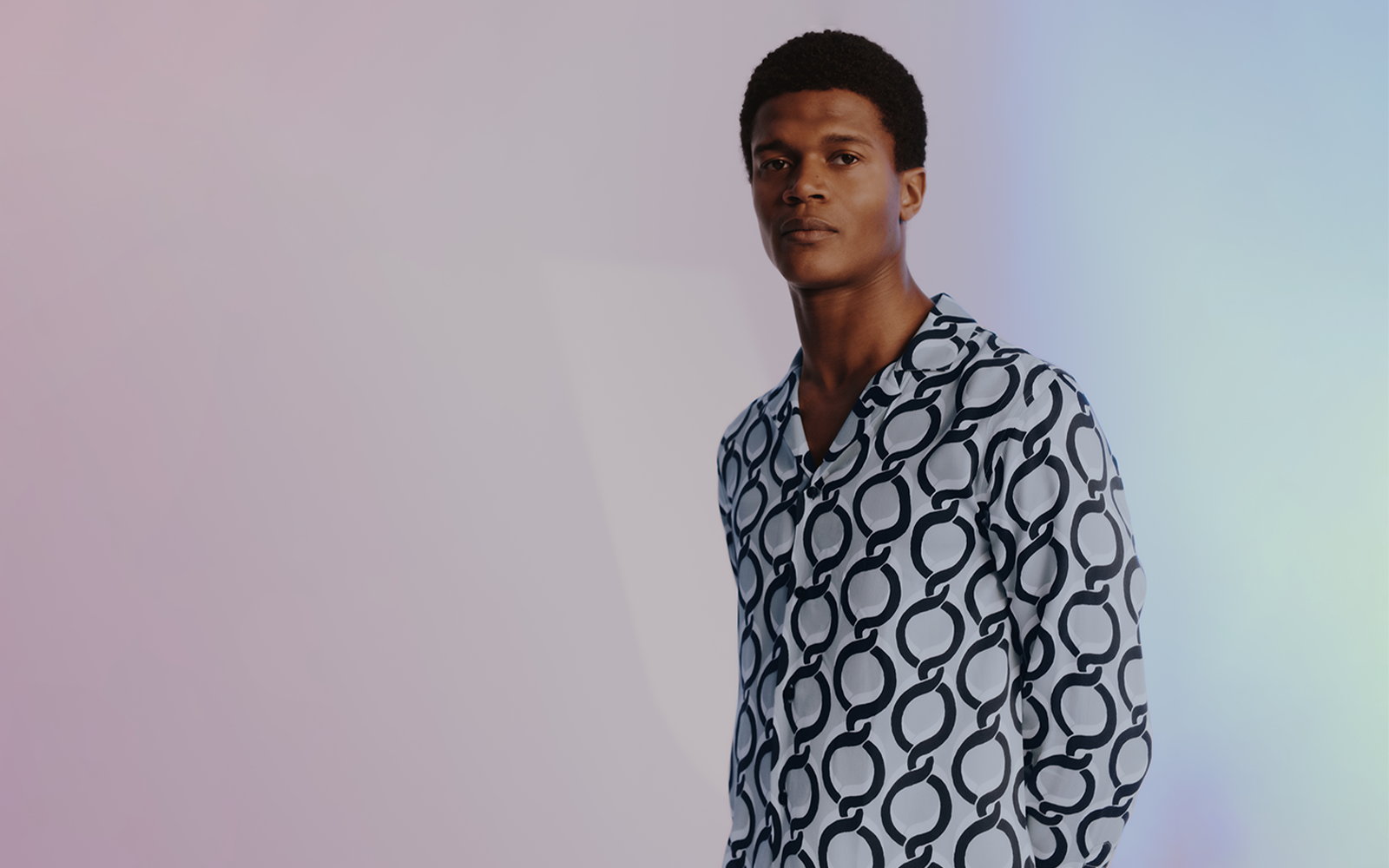 Retro-fit
If dark colours are for winter, a bold print is for spring. Our favourite is this retro-inspired one, and we've got it in several colours this season, each one printed at an Italian mill. Whether you wear a printed shirt with plain chinos or shorts, under a lounge suit for a beach wedding, or with another, contrasting print, you'll love how it instantly adds personality to any outfit.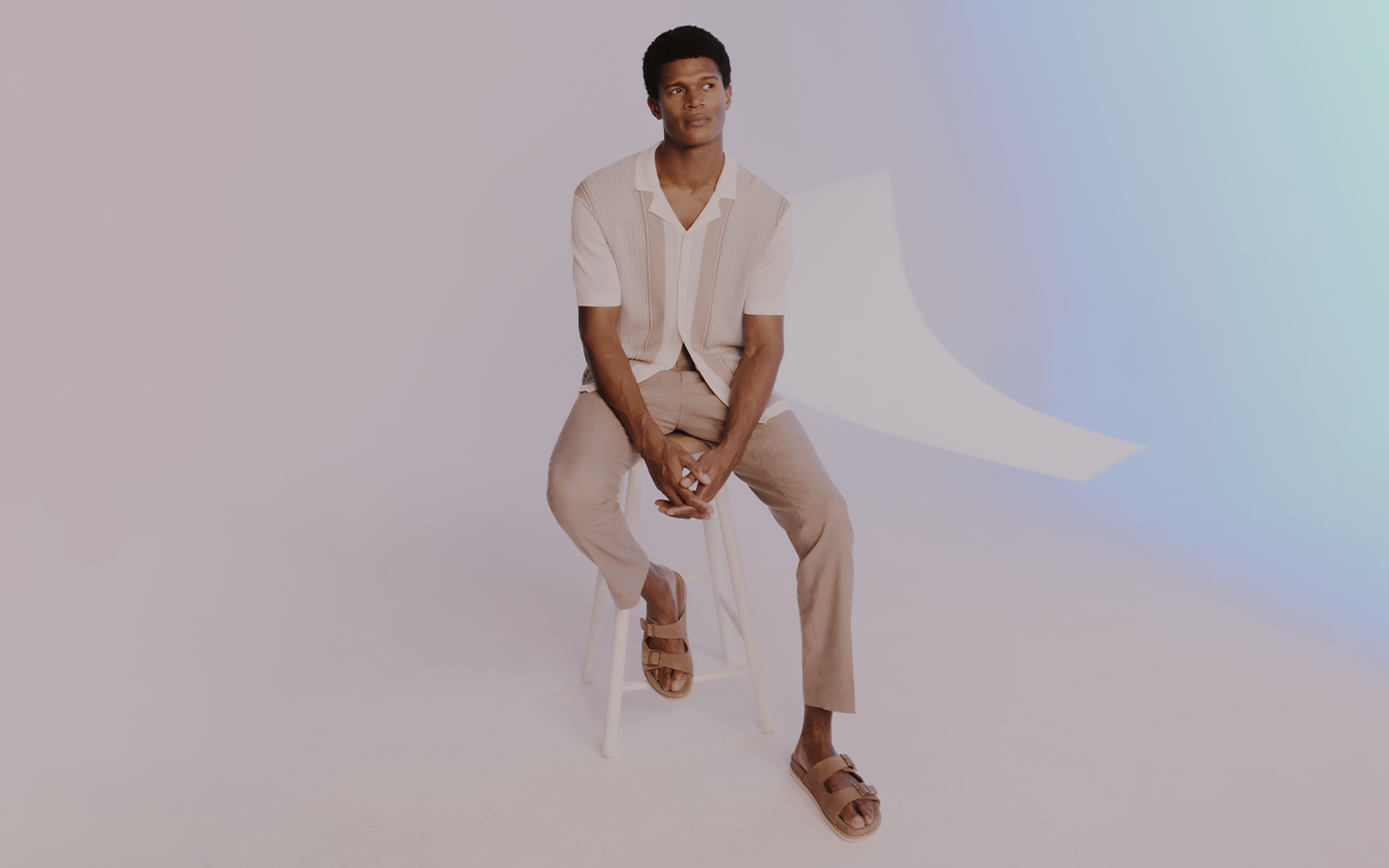 Open season
Our Cuban-collar shirts are always a favourite come spring. But this year, we've gone for more open knits for extra breeziness and tonal stripes to play off the incoming monochromatic trend. Wear them with pleat-front trousers for a '50s off-duty look, or with shorts on a beach holiday.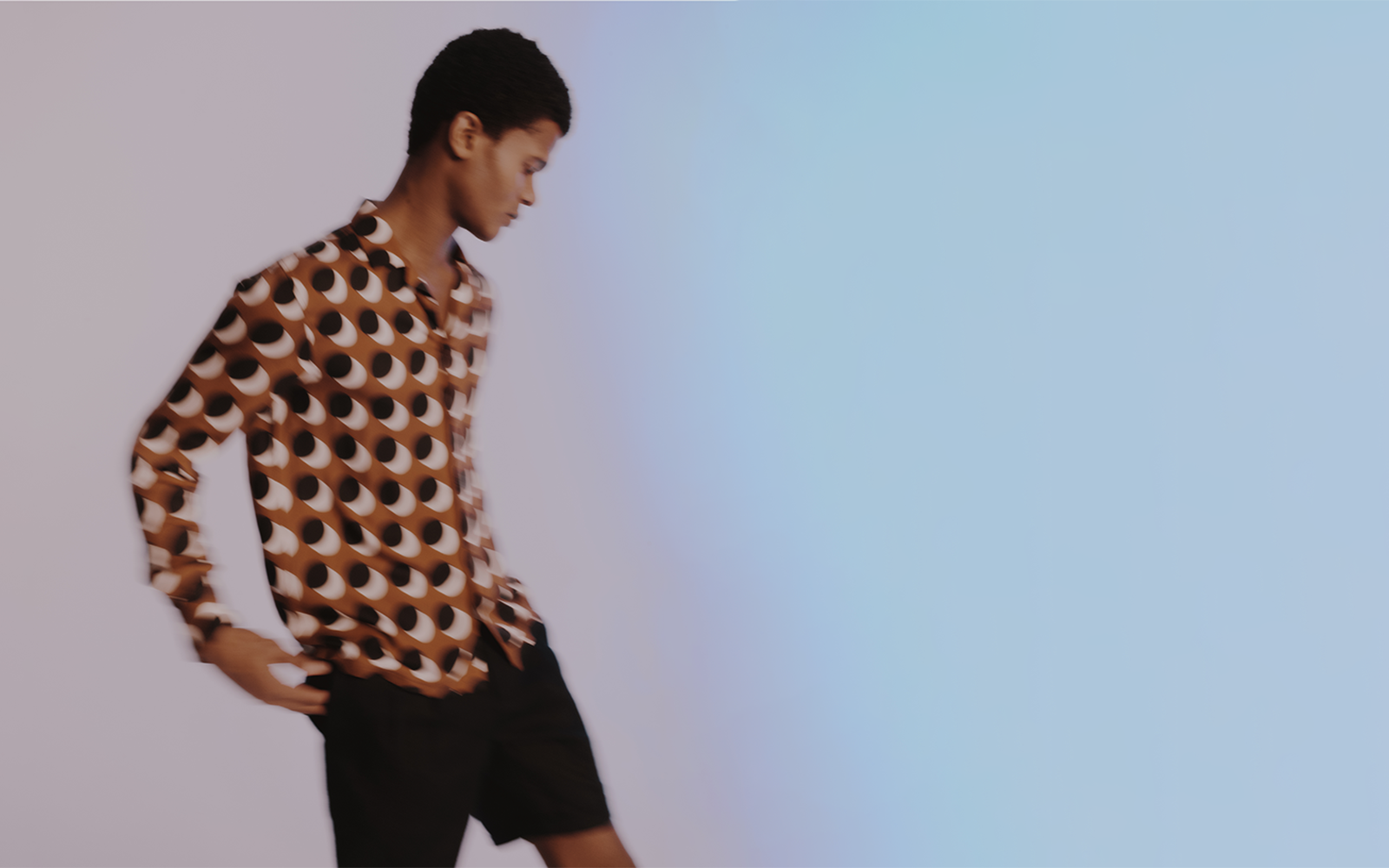 Short story
Shorts aren't always a runway favourite for menswear, but this year, it was a different story. With brands like Prada, Ami and Wales Bonner showing shorts in varying lengths and fabrics, you can bet they'll be a staple this spring. Wear them with knitwear while the weather's still a bit chilly and a polo shirt when the heat sets in.
Whatever you add to your wardrobe for SS23, we encourage you to make considered choices. Ask yourself if you can picture wearing the item to more than three events in the next six months. Think about whether the item goes with at least five other pieces in your wardrobe. And most of all, make sure you really love it and feel great when you're wearing it.