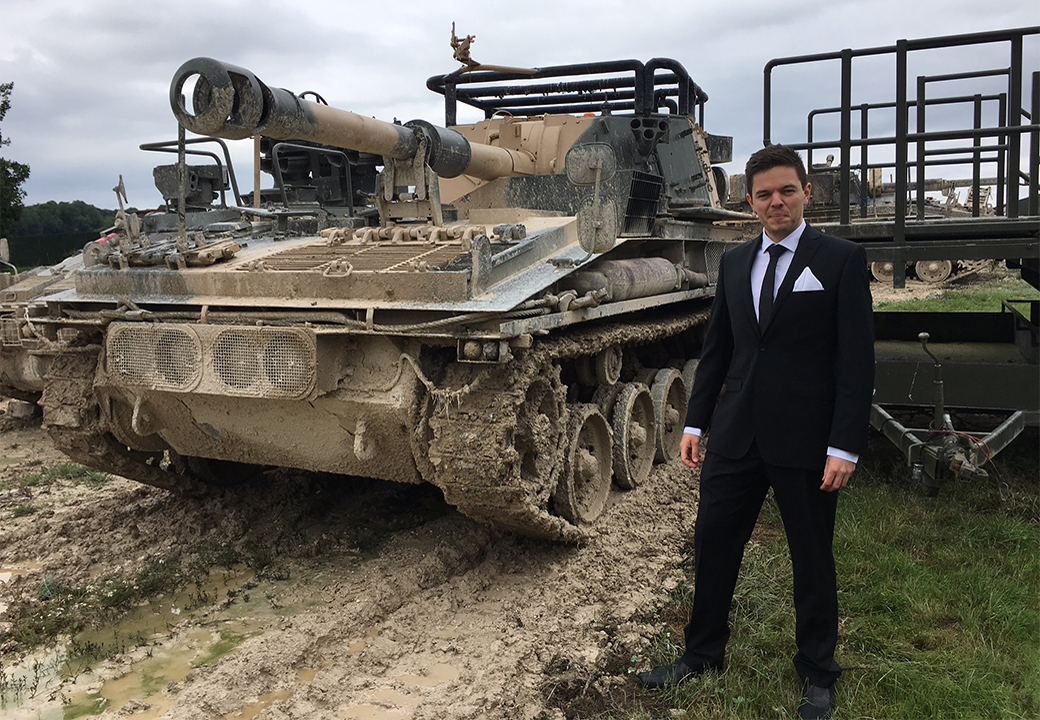 The Absolute Suit Up
If the Suit Up revolution stands for anything, it's for dressing sharply and making things happen.
So when we heard James Bond fan, Tom Wynn, call into Absolute Radio's Bucket List series with a dream to suit up and drive a tank like his fictional hero, we knew we had to step up.
As Tom explained, "I've always wanted to drive a tank since watching Golden Eye, where James Bond smashes through the streets of St. Petersburg." Except, where Pierce Brosnan's Bond tanks around in a chase-scene of quite destructive proportions, Tom's re-enactment sensibly smashes up a garden shed rather than any historical monuments.
And the suit that was up to the job? Our Performance suit, of course. With water resistance, crease recovery, a breathable lining and a touch of stretch, it's the tech-packed suit to rival anything Q might come up with and just the thing for action-packed days.
SUIT UP LIKE BOND