THE WINTER COAT GUIDE
It's that time of year again: coat season is here and with it one of the most important purchases you'll make all year.
Even more so now that going outside is your best opportunity to get decked out in your finest. When you need to take on early cold-weather commutes as well as the now-required socialising outside, a good outerwear line-up will see you through.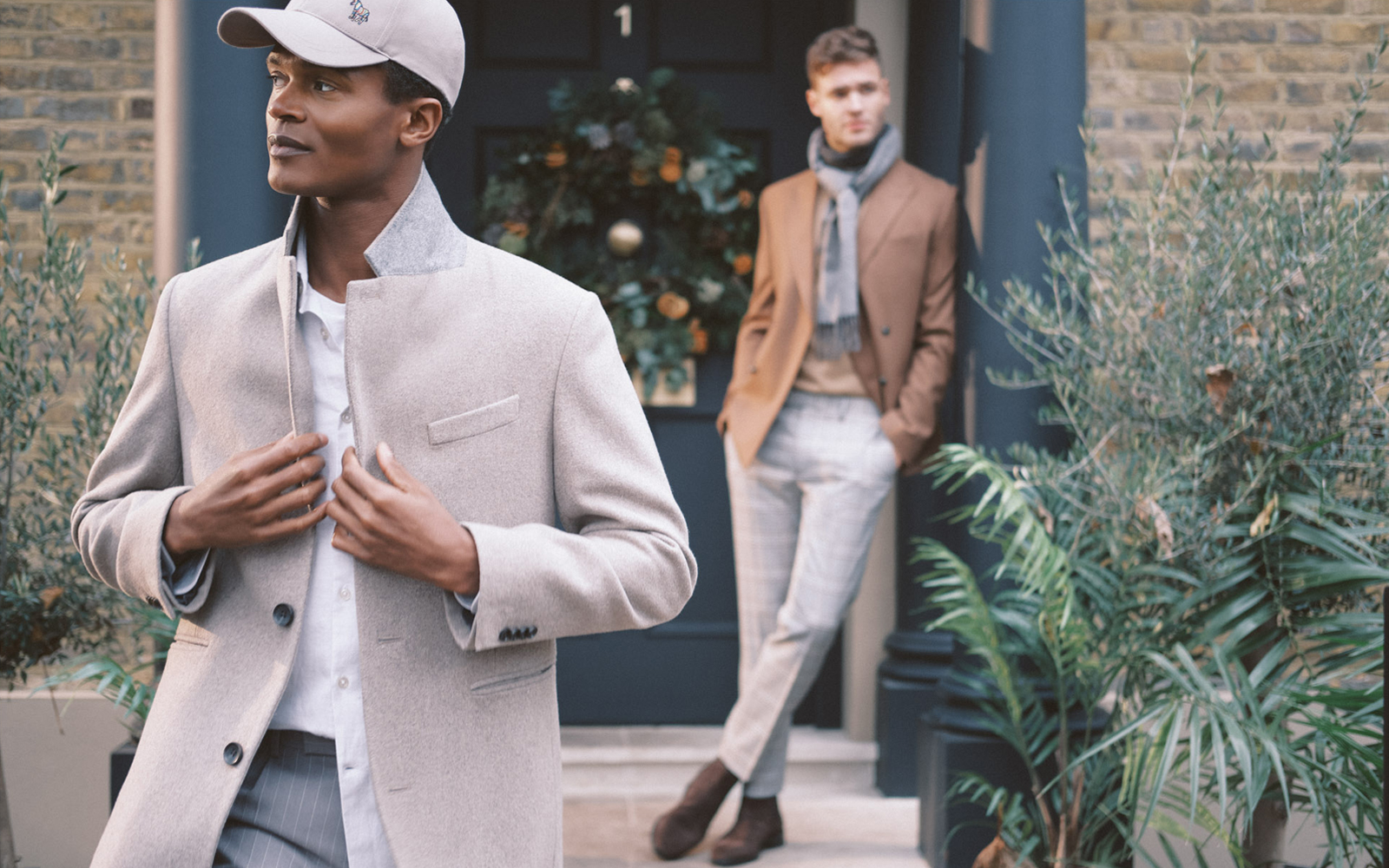 For full outfit points
Your coat shouldn't be an after-thought. What's the point in putting together a well-planned outfit if your poorly considered outerwear lets down the side? An overcoat is a British tailoring classic but choose one with standout detail (like a statement check or a tactile milled finish) for true outfit-crowning status. Anchor a loud pattern by coordinating one of its shades with your accessories, or wear said shade head to toe to keep the focus firmly on your knockout coat.
For unpredictable weather
Winter should mean brisk days that get reliably colder as the season sets in. The reality? Freezing mornings that transition into bafflingly warm afternoons. When the weather can't make up its mind, why should you? A padded gilet is your solution to four-seasons-in-a-day dressing. Ours are made with lightweight ThermoTech insulation that keeps heat in without adding bulk.
For when it's properly cold
When the depths of winter arrive, keeping warm jumps to the top of the priority list. But that doesn't mean style should go out the window. A parka is just about the best thing you can put on if you want to keep the cold out – after all, the original parka came from the Arctic. We've made our Arctic parka (see what we did there) essential winter kit with seriously warm ThermoTech insulation, storm cuffs and a faux fur lining. Choose one in black, navy or khaki for a tailoring-friendly finish that'll throw on easily over any outfit.

SHOP COATS