In the Suit Up revolution, it's essential you pay attention to the fine print. The print on your shirt, that is.
Nothing adds more personality to your outfit than a printed shirt, but standout style doesn't need to be complicated. Below, our pick of this season's finest prints with some words on how to wear them.
One thing's for sure – you're not going to go unnoticed.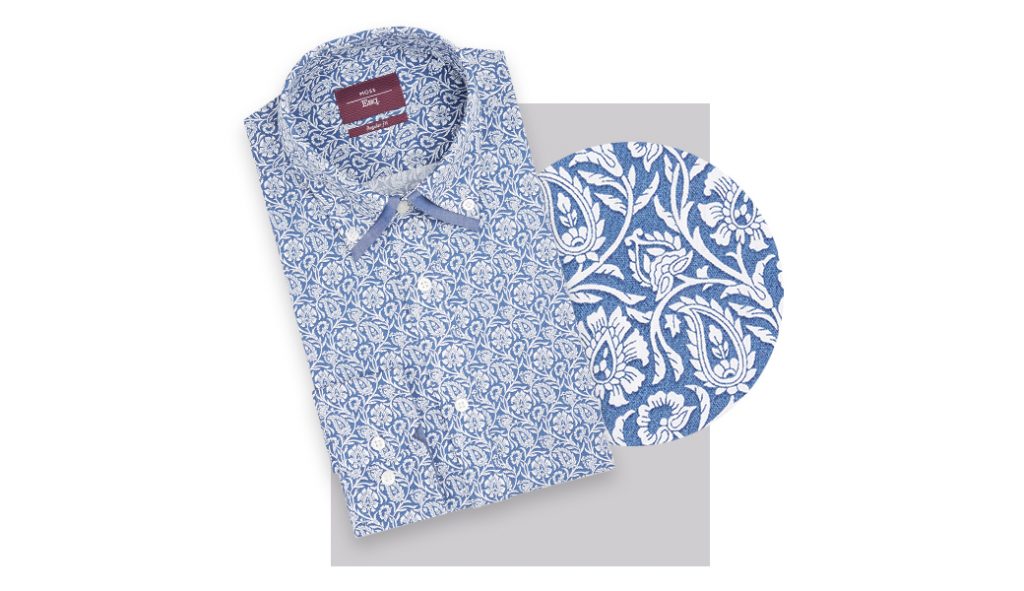 When you're looking to make an impact, a plain blue shirt probably isn't going to cut it. Wear this floral print formal shirt in place of your normal weekday shirt and there'll be no mistaking you for the office wallflower. With a tapestry-inspired print and coordinating double collar, it's truly a shirt to stand out in.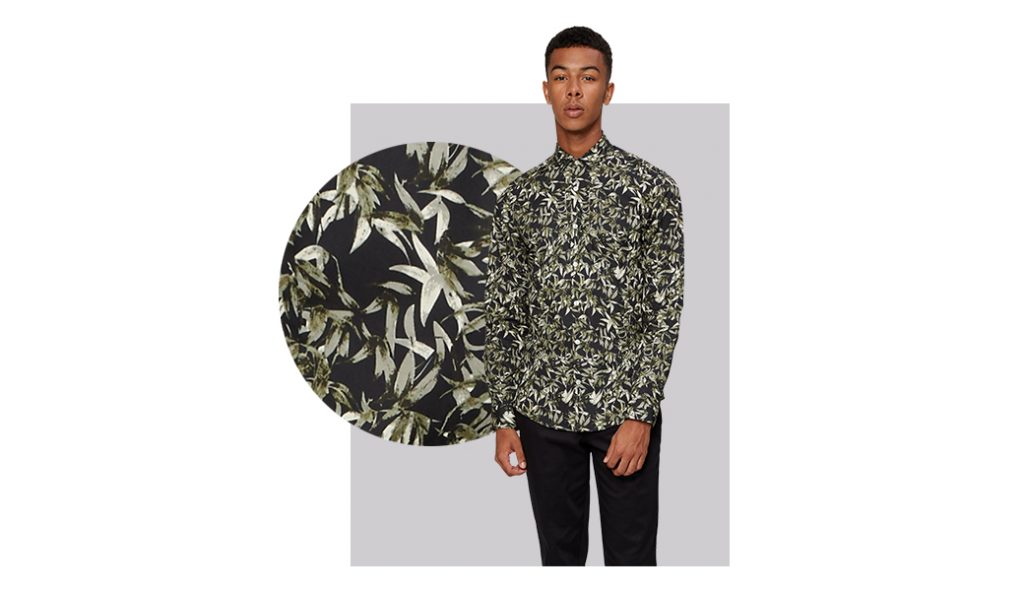 This leaf print shirt takes summer's fresh botanical patterns over to the dark side for autumn and winter. A great weekend shirt, its darkly tropical print will look great worn open over a t-shirt and chinos during the day but will come into its own buttoned all the way up and paired with tapered black trousers for after-hours.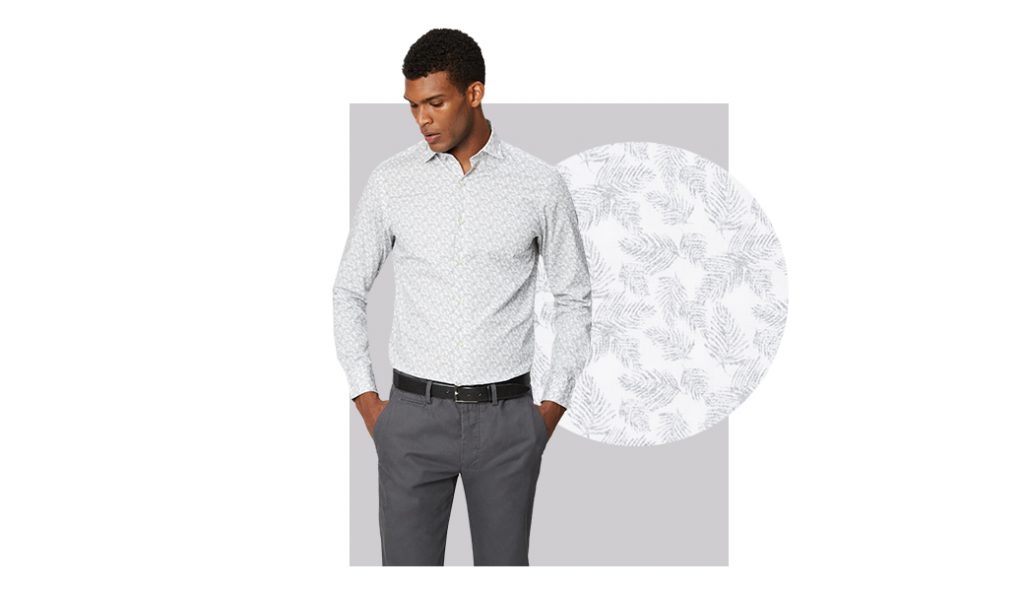 Running with the leaf theme (it is autumn, after all), this slim fit shirt is a subtler option with its pale grey print and soft, casual collar. Skip the tie, roll up your sleeves and wear it with tailored trousers to show there's no grey area when it comes to smart style at the weekend.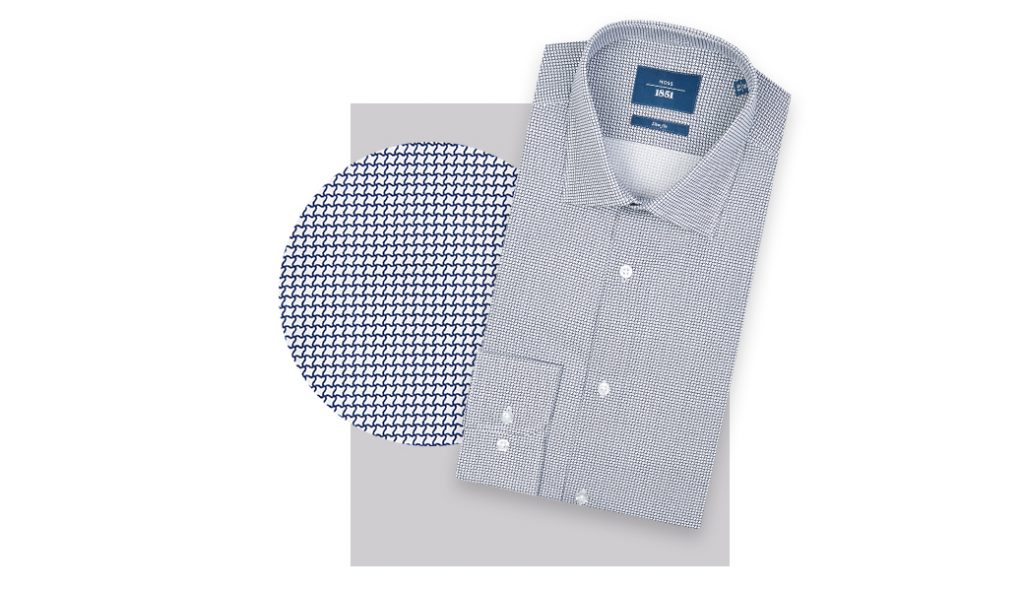 Always fall back on your checked shirt? Go off grid just a little with the geo print formal shirt. A graphic update on the menswear classic, its micro print and sharp cut means it's versatile enough to work in the office as well as out in the evening.