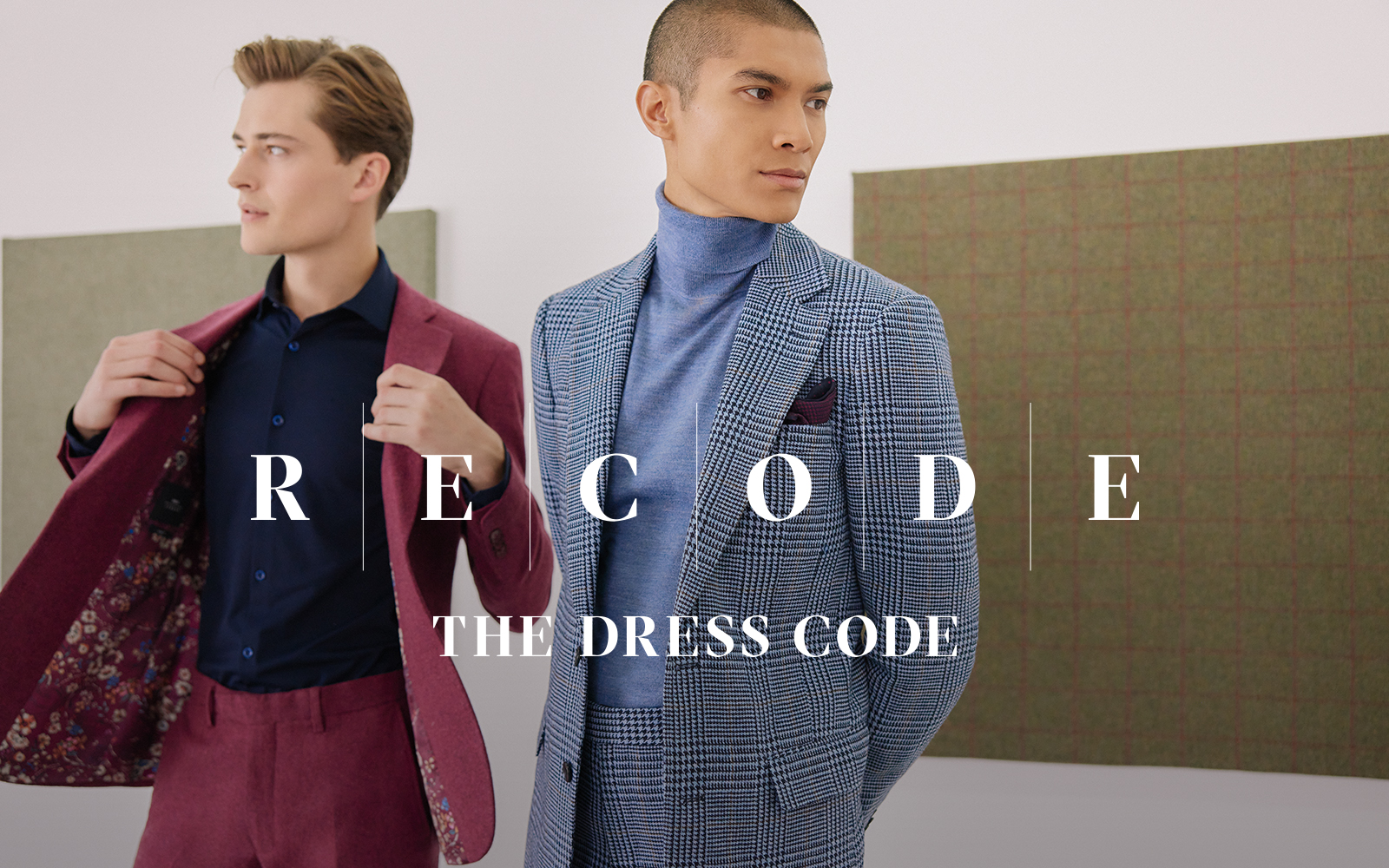 Rules. They're not for everyone.
A lot's changed recently, including how we all get dressed. So ditch dated dress codes and recode what it means to dress well – for work, for weddings and parties, for yourself.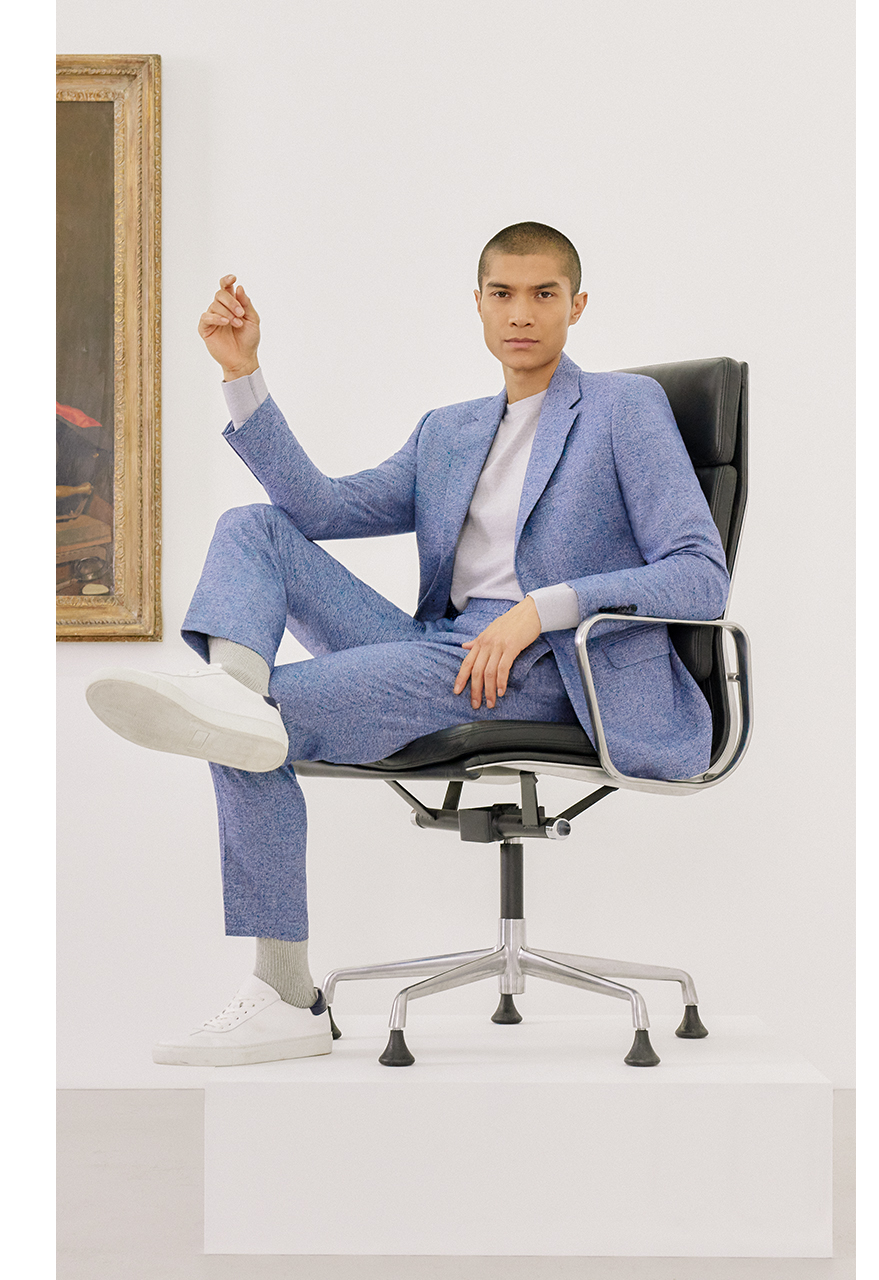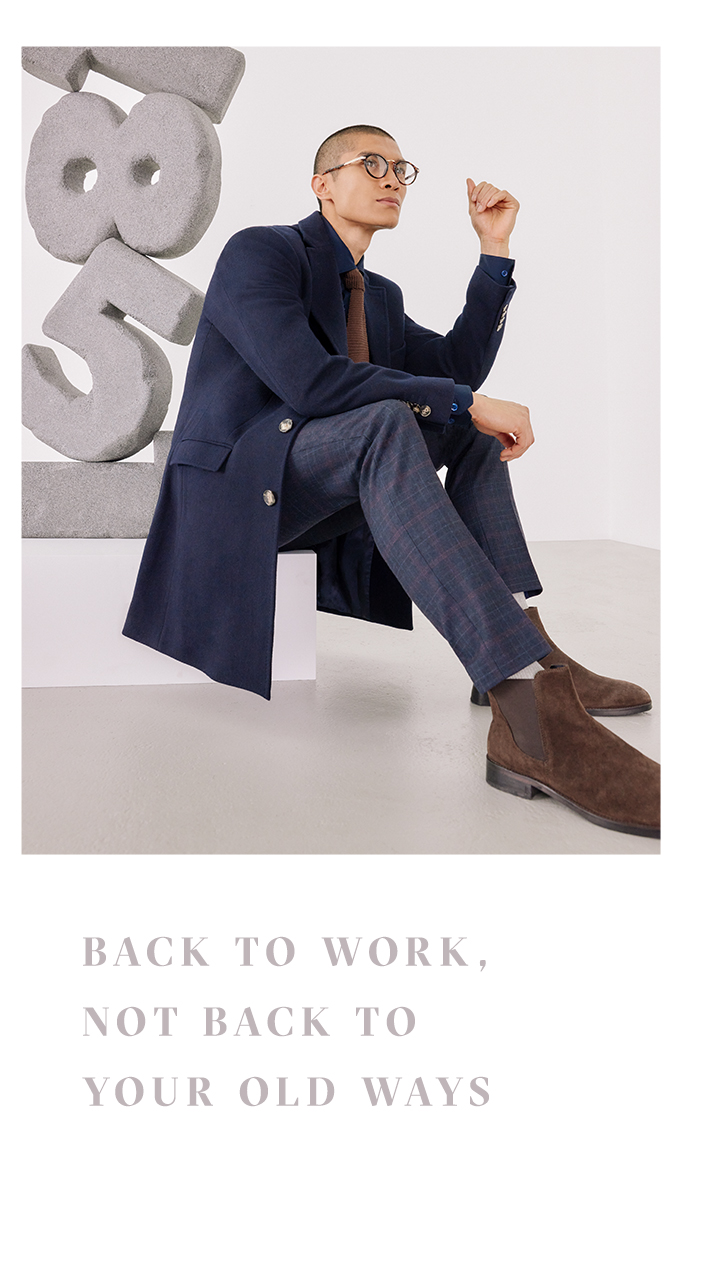 Our working days look different now. Office-bound, WFH or out and about – and probably some combination of the lot. Suffice to say, your old suit isn't going to cut it.
Recode your weekday wardrobe with easy-wear separates and relaxed tailoring you can style up or down depending on what's in the diary.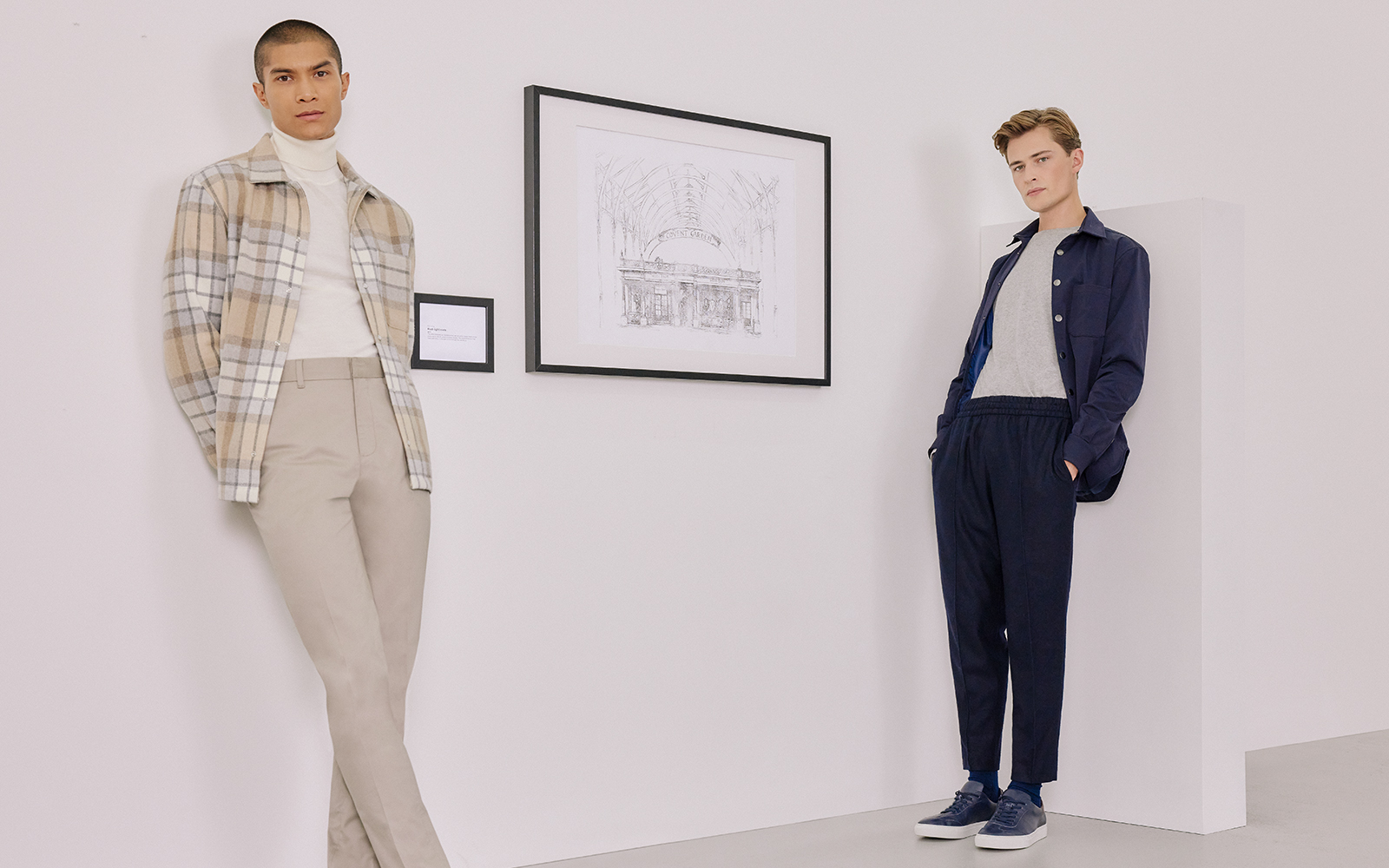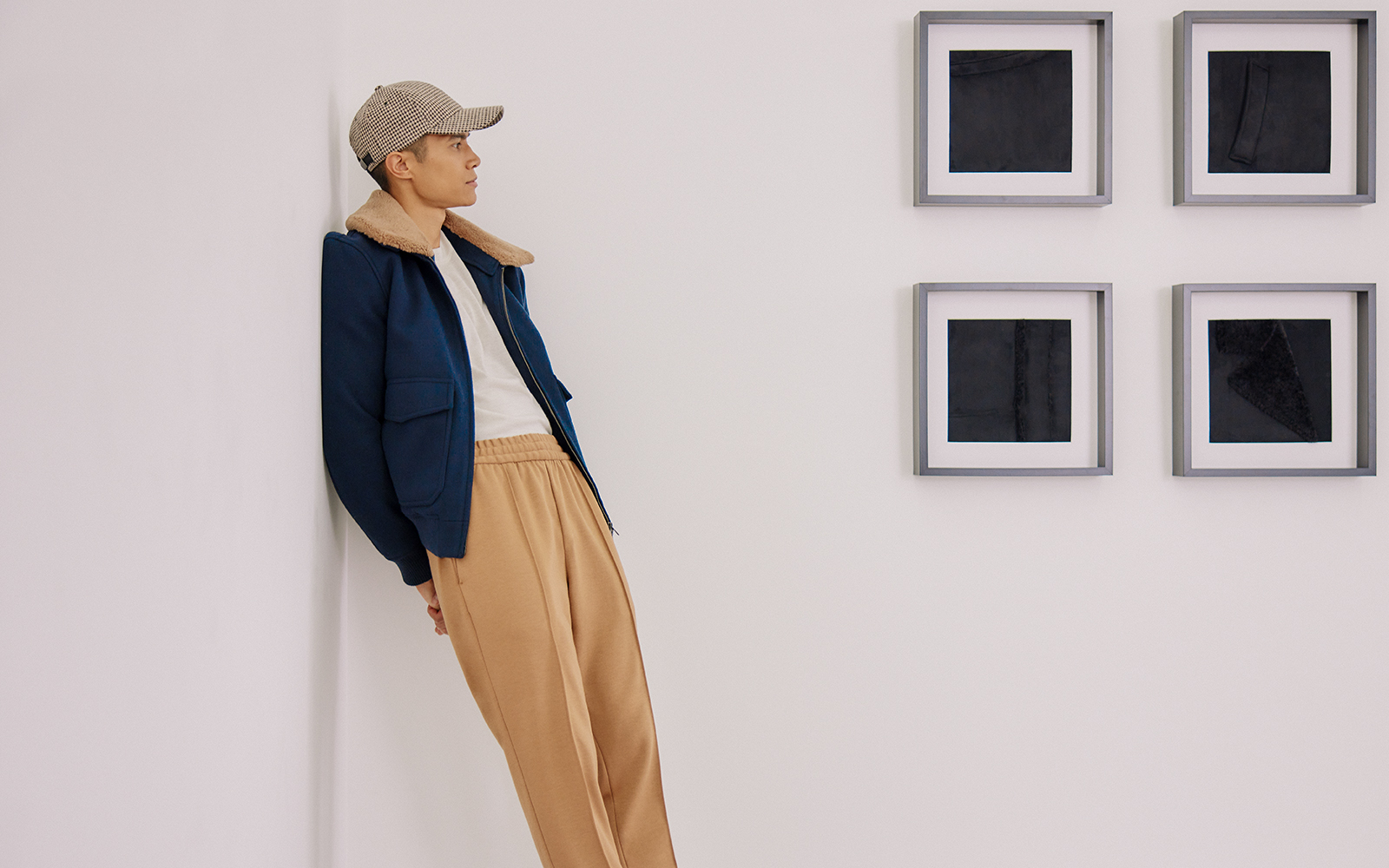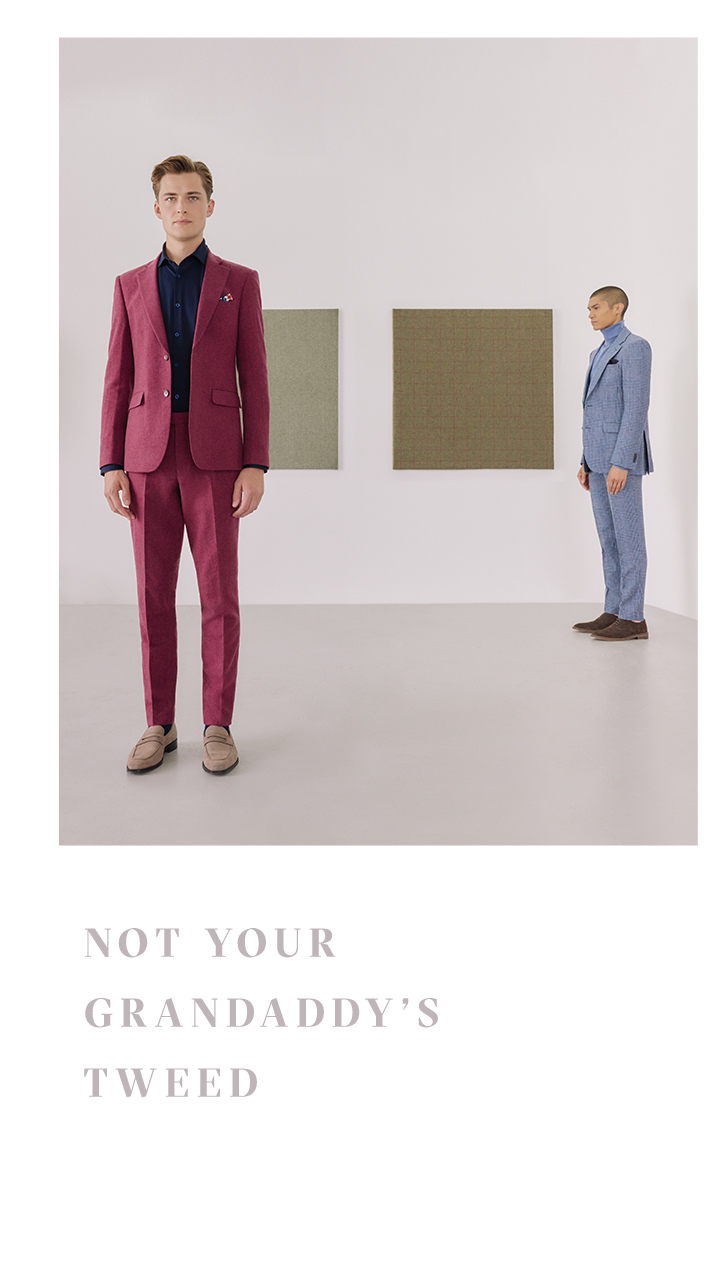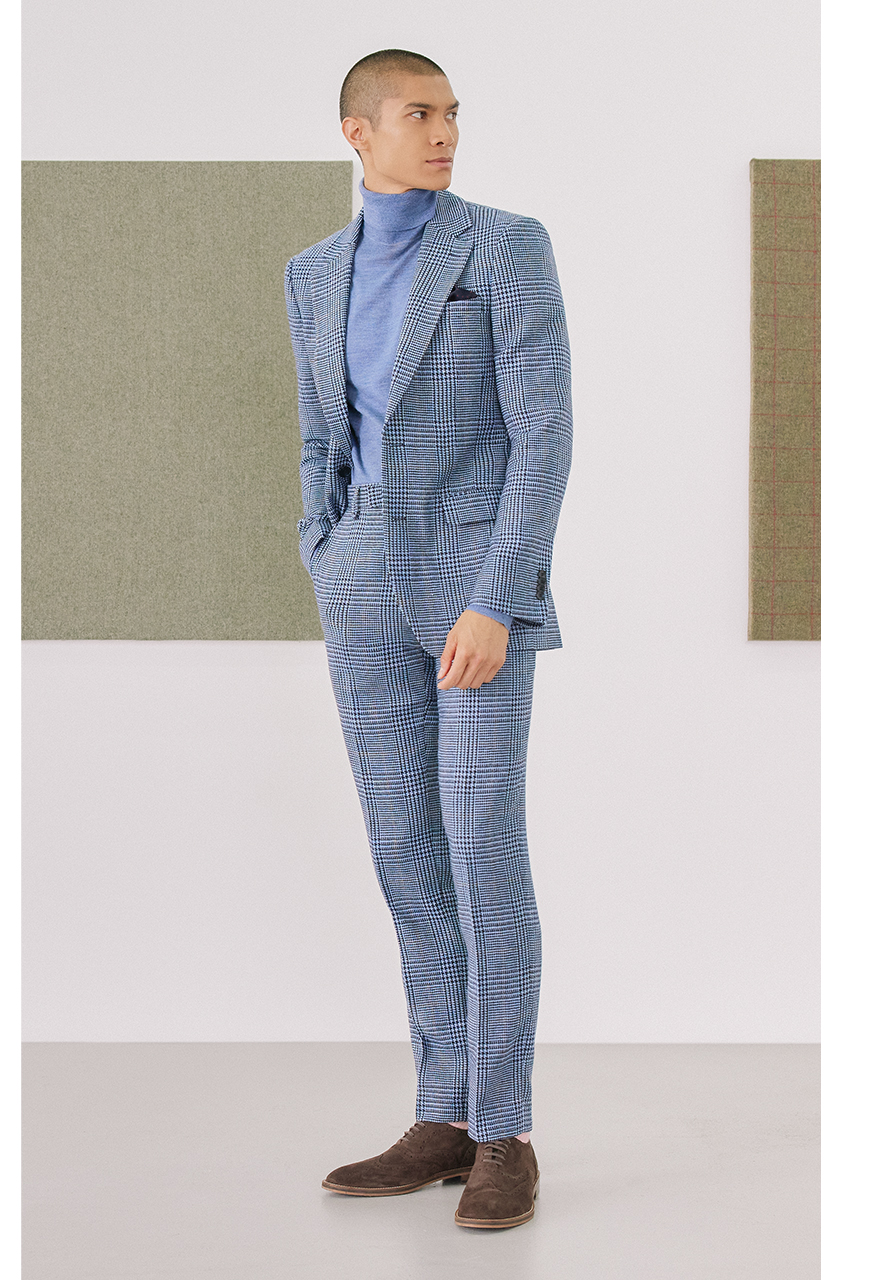 Great style isn't found in the rules. Style outside the lines with traditional tweeds and flannels made modern in bold, bright shades worn with a tonal roll-neck or knitted shirt.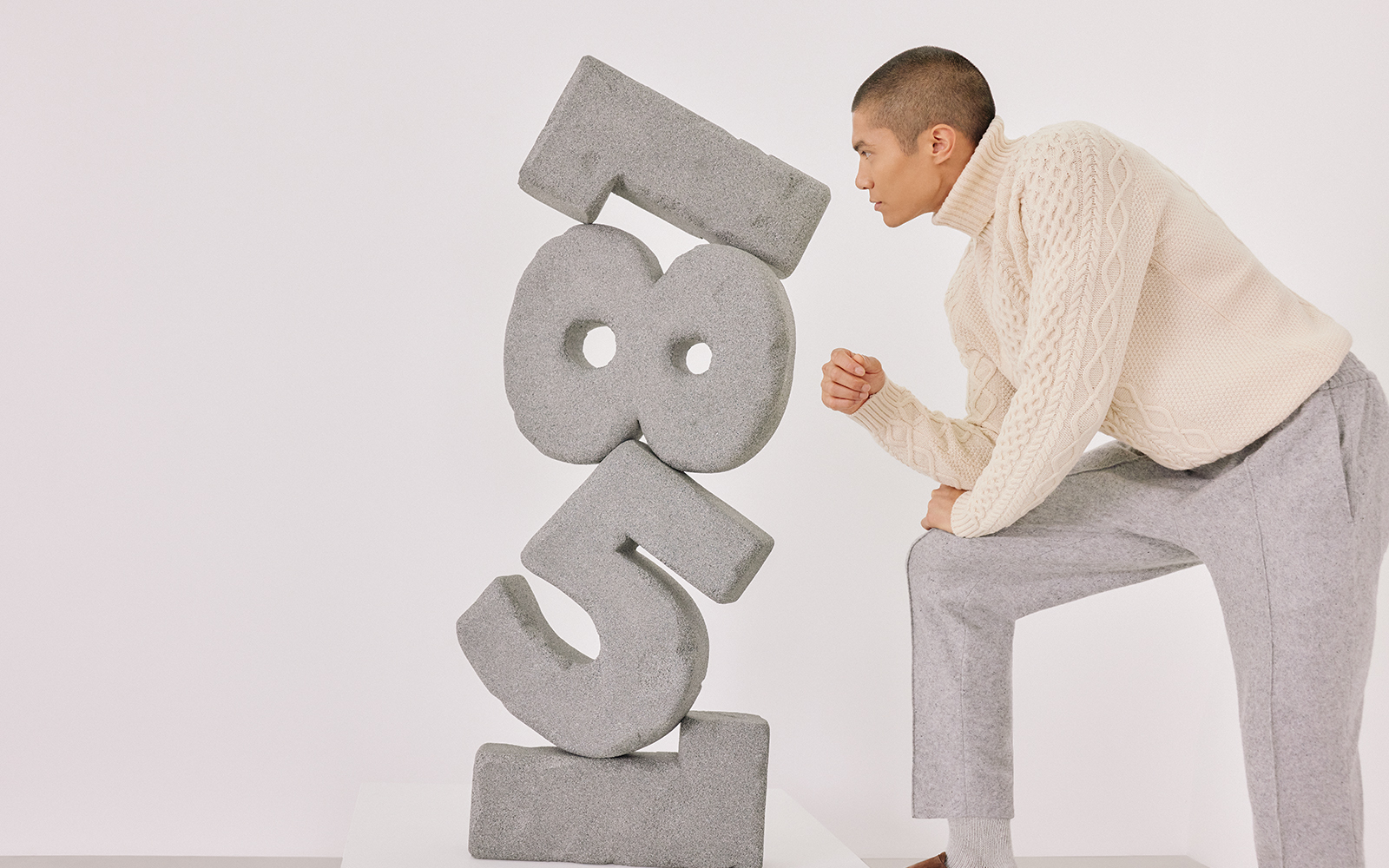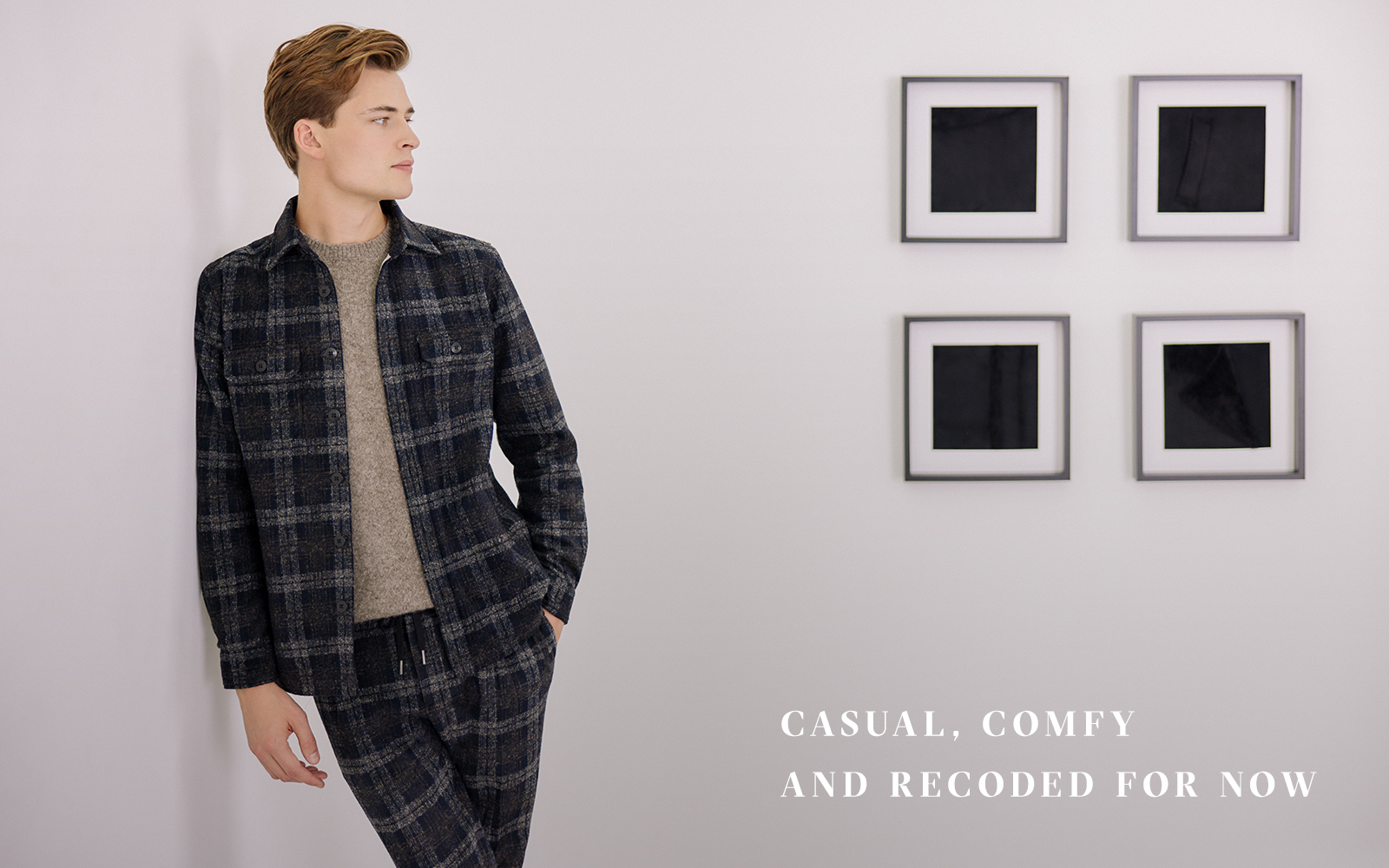 The days of restrictive rules that exclude are over. We want you to feel great on your own terms.
Maybe the new take on the two-piece feels right for today? Same coordinated effect, but far more relaxed with drawstring waistbands and easy-wear jackets.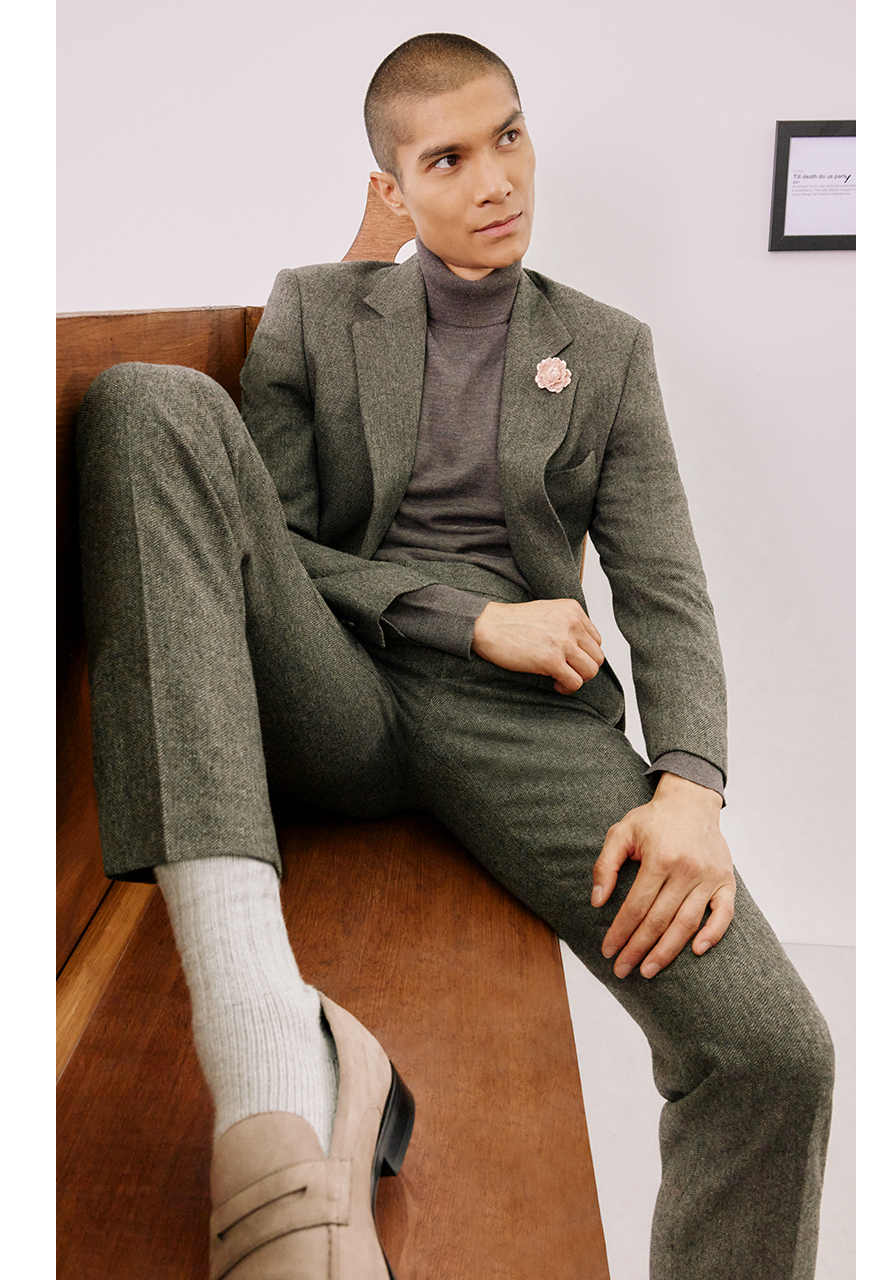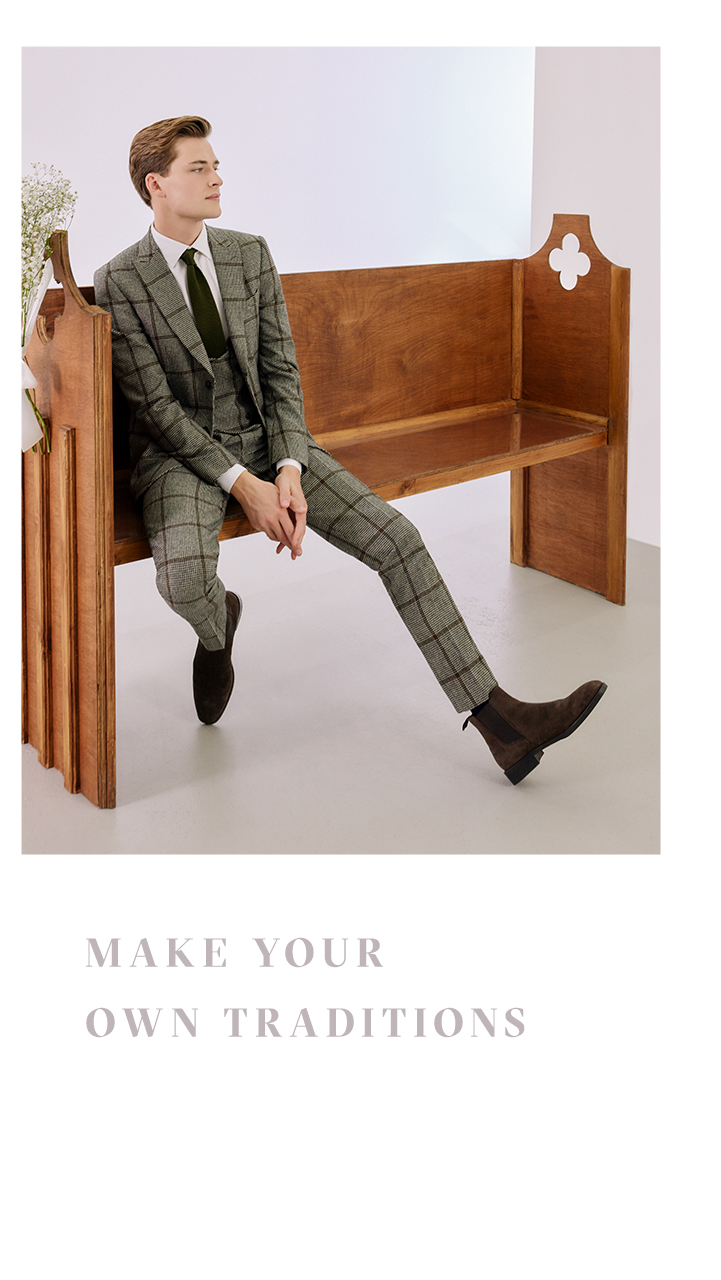 Big day coming up? Make new traditions in scaled-up windowpane checks and style with a pair of suede boots. Going as a guest? A modern flannel suit with a lambswool knit will strike the just-right-for-now balance between relaxed and refined.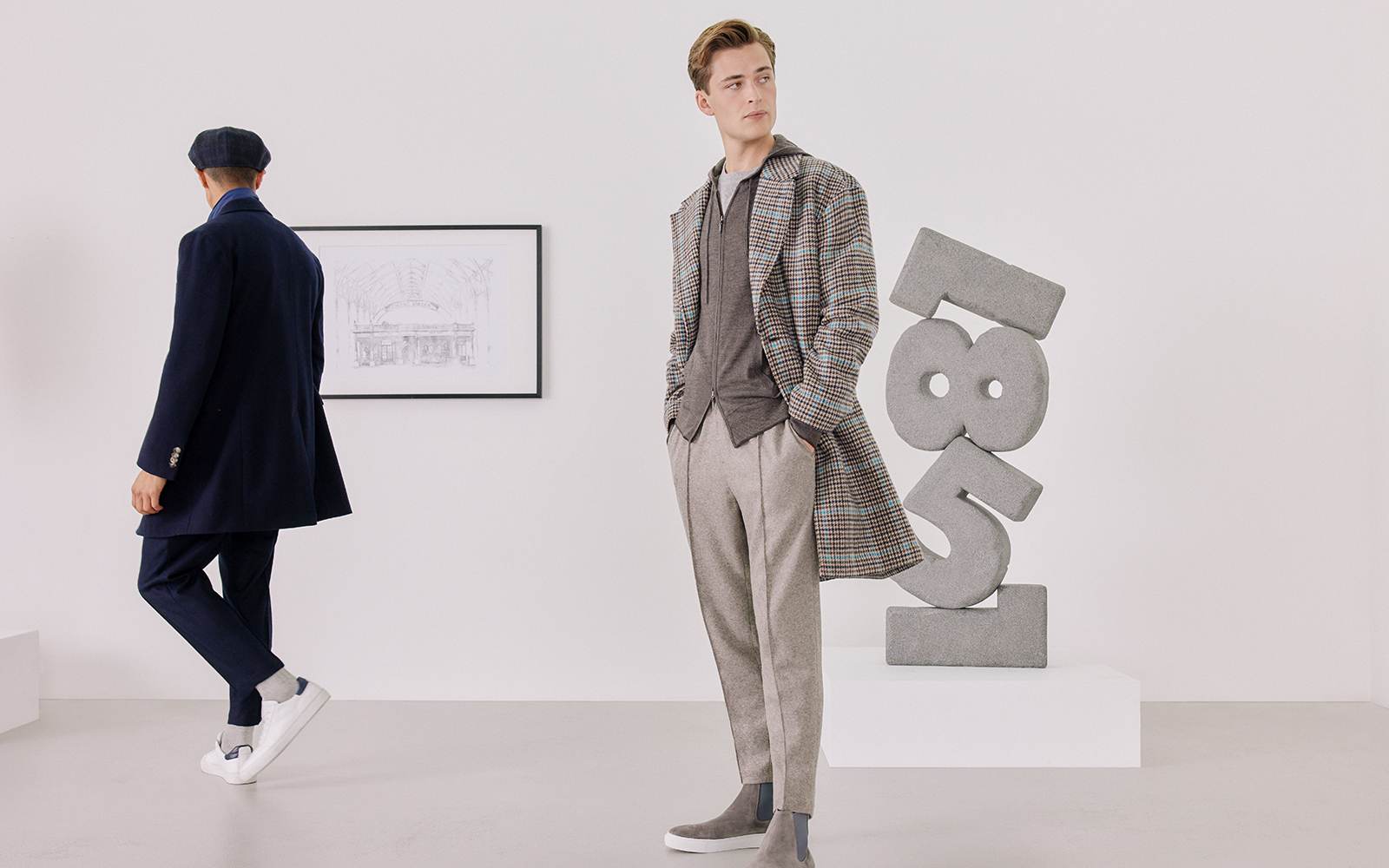 Dress up, dress down. Wear joggers to work or a suit on the weekend. Clash patterns, mix formal with casual, do things your own way.
Your best looks exist beyond the dress code.