Poplin, twill, herringbone or Oxford? Here's what you need to know.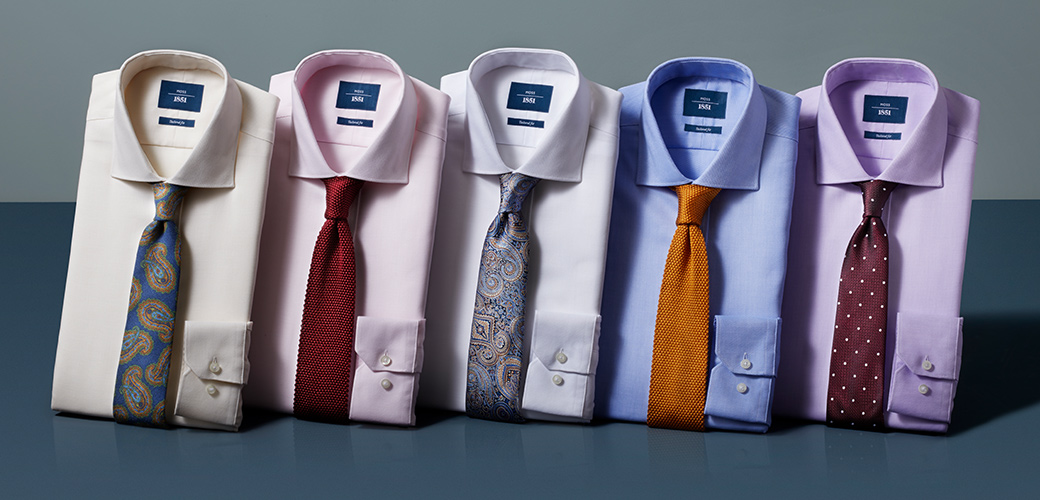 POPLIN, TWILL, HERRINGBONE OR OXFORD? HERE'S WHAT YOU NEED TO KNOW
When does a cotton shirt become more than just a cotton shirt? When you factor in how its fabric is woven.
Different weaves create different characteristics and will determine how your shirt looks and feels. What makes one shirt more lightweight than others? The weave. And how about easier to iron? Yeah, that's its weave. That interesting texture? Well, you get the picture.
Most business shirts will come in one of four weaves. So let's break them down.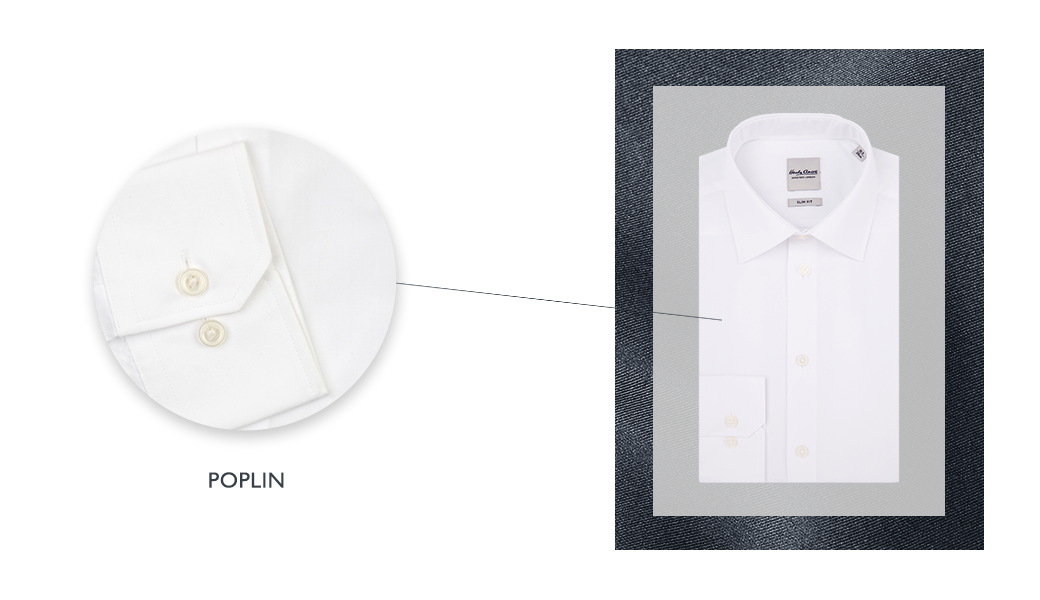 Poplin is a smooth, everyday weave and you'll find men wearing it as standard in offices across the country. Its closely-woven threads create a crisscross pattern that makes this fabric particularly durable, yet it's still lightweight and more breathable than other weaves. It's also got little to no sheen, so it looks crisp and professional.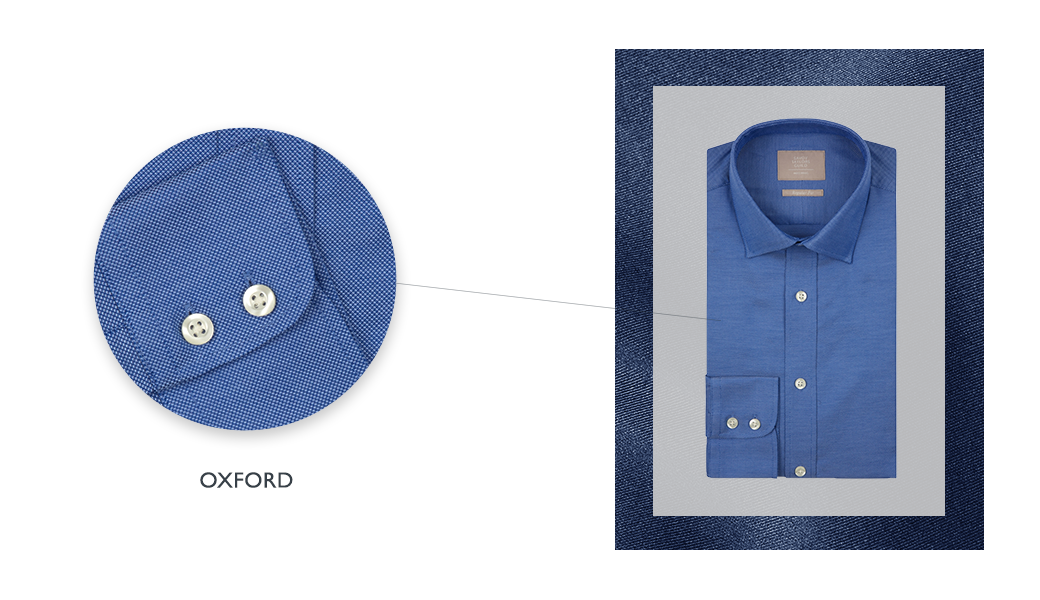 An Oxford shirt is made from a traditional basketweave fabric, meaning multiple weft threads are crossed equally over warp threads. It usually blends a single colour yarn with white for a micro checked appearance that's equally suited to officewear as it is more casual outfits.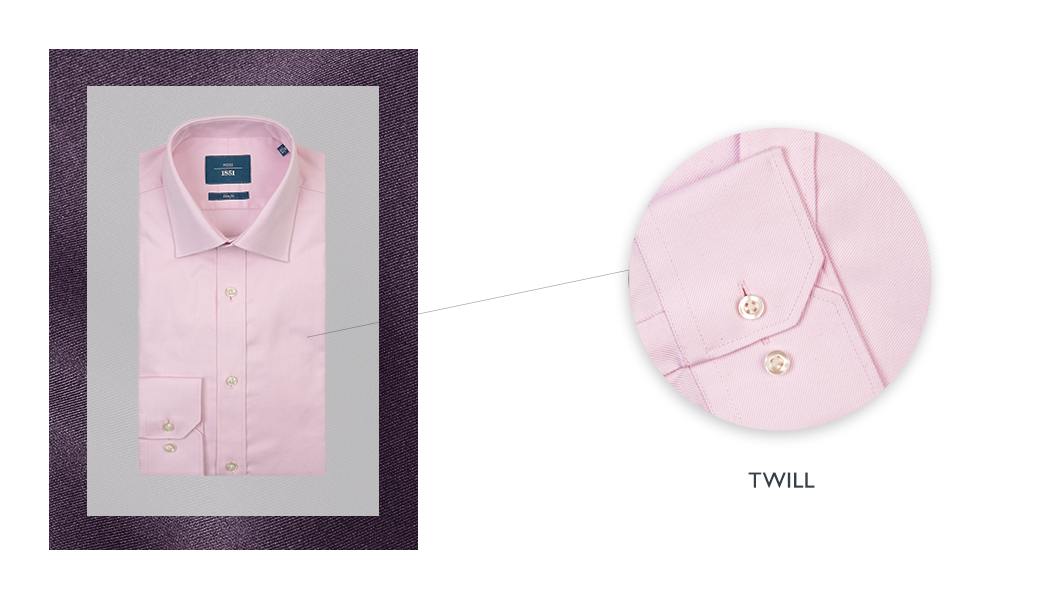 Sturdy yet soft, twill is woven with two threads that cross over and under each other to create a diagonal pattern. It's thicker and warmer than other weaves, however, it also drapes well, has a light sheen and is more resistant to creasing, so you'll find it a great choice for staying smart on colder weekdays.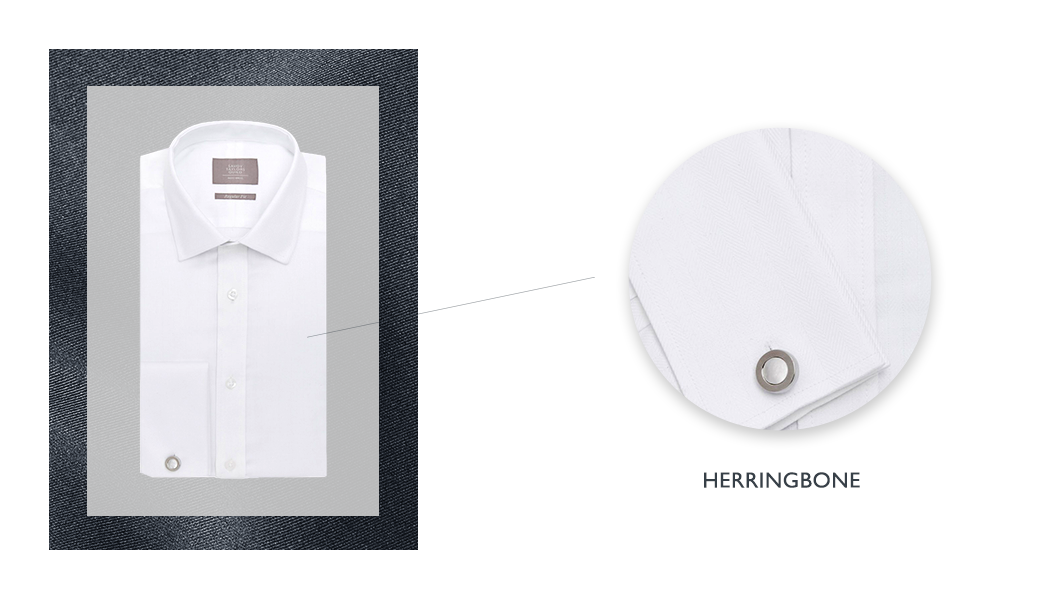 Named for its similarity to the skeleton of the herring fish, this popular pattern has been used in menswear for many years, typically on suits and outerwear. Used on a white or plain coloured shirt, it's a great choice to add a bit of interest to everyday outfits.